Lifestyle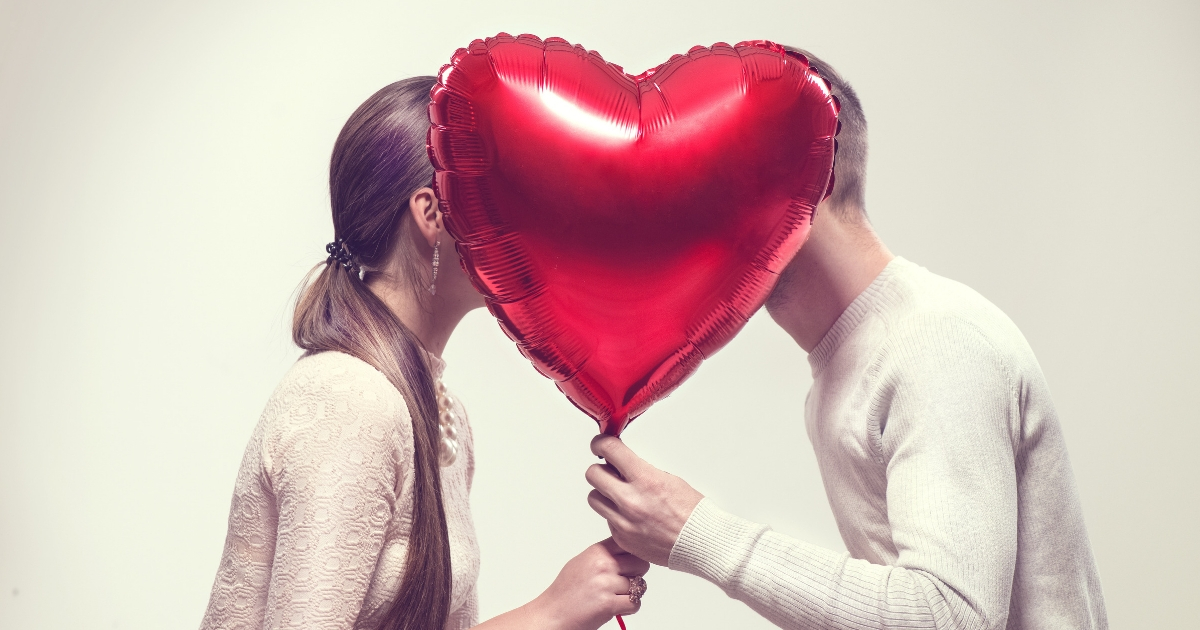 12 Romantic Valentine's Day Date Ideas
Oh, Valentine's Day. The day that reminds us that greeting card companies do have power and influence. While there is a great amount of pressure to plan the most perfect Valentine's Day date, don't worry. Sometimes the most simple things can be the most meaningful.
If you're still struggling to think of a good idea, scroll through this list and feel free to steal one of these Valentine's Day date ideas.
1. Visit a local vineyard or winery for a wine tasting.
Advertisement - story continues below
We all wish we knew a little bit more about wine, so why not learn something interesting while on your Valentine's Day date? If you don't really like wine, find a local brewery or coffee shop and do something similar.
2. Catch the sunrise and make breakfast in bed.
If you'd like a chance to prove how romantic you can be, Valentine's Day may be the perfect opportunity! A great way to do that is to wake up early and catch the sunrise, followed by breakfast in bed. Make the pancakes into hearts, throw some Jack Johnson on and embrace the mushiness! I mean, it's only for one day.
Advertisement - story continues below
3. Find a new recipe and cook dinner together.
Do you celebrate Valentine's Day?
Some of the best memories can be made in the kitchen. Why not make some of those special memories on Valentine's Day? Find a fun, new recipe for you and your Valentine to try out for dinner! And if you don't feel brave enough to bake like you're on "The Great British Baking Show," pick up some of your favorite desserts from a local bakery to enjoy after your homemade meal.
4. Go stargazing.
Find the coziest blanket in your house, pour a big thermos of hot chocolate and find the ideal stargazing spot in your town. To check out what kind of constellations you can expect to see in the sky, check out this resource from NASA.
Advertisement - story continues below
5. Plan a picnic with outdoor games.
Do you and your significant other love to be outside? Perhaps a planned picnic is the perfect date idea! Pack a lunch, bring along a frisbee and just enjoy your favorite local park. Make Leslie Knope proud.
Advertisement - story continues below
6. Find the nearest shooting range.
Friendly competition is always fun; you can make a competition out of it and see who can shoot the best. Either way, a day at the shooting range can shake up your normal date routine.
7. Dance the night away.
If you and your Valentine are good dancers or just enjoy a good dancing sesh, finding the nearest open dance floor could be the perfect way to spend your Valentine's Day date. Plus, it gives you the chance to show off those killer moves you've been practicing at home.
Advertisement - story continues below
8. Watch a Romantic Comedy and order takeout.
Embrace your inner Gilmore Girl and watch a rom-com while eating some deliciously comforting takeout food. Papa Murphy's even helps you out by offering heart-shaped pizzas. I mean, aren't most great nights filled with pizza and corny movies?
Advertisement - story continues below
9. Recreate your first date.
If you and your Valentine have been together for a while, recreate your first date and reminisce on where it all began.
10. Find the nearest ice rink and show off your ice skating skills.
Even if you aren't an Olympic-level ice skater, this can still be a fun date. Just make sure to pack some pain reliever to take afterward.
Advertisement - story continues below
11. Go rock climbing.
Whether you're rock climbing inside or outside, this sport requires a lot of trust and teamwork. And don't forget to treat yourself afterward with a well-deserved greasy burger with fries.
12. Play a round of miniature golf.
Show your playful side with a fun round of mini golf! If you want to make it even more fun, find a local course that has glow-in-the-dark options. This could even be a fun double-date!
Advertisement - story continues below
Truth and Accuracy
We are committed to truth and accuracy in all of our journalism. Read our editorial standards.
Conversation