Sports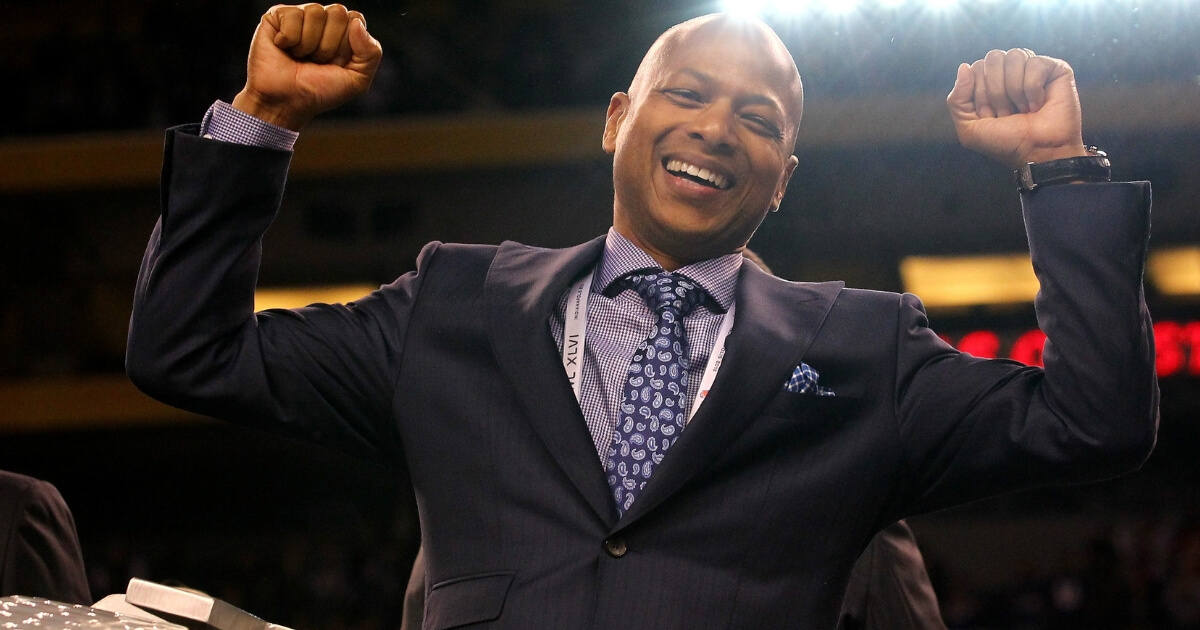 2-Time Super Bowl Champion Architect Wants Nothing To Do with Jon Gruden
Thanks, but no thanks.
That was reportedly the response from former New York Giants general manager Jerry Reese when he was asked to interview for the vacant general manager's job with the Oakland Raiders.
League sources told ESPN's Adam Schefter that the Raiders wanted to talk to Reese, but he turned down the opportunity.
Advertisement - story continues below
Former Giants' GM Jerry Reese declined opportunity to interview for Raiders' GM job, per sources.https://t.co/MSqiOWKAwu

— Adam Schefter (@AdamSchefter) December 23, 2018
What makes it more surprising is that Reese is not working right now. He was fired by the Giants one year ago.
Reese, 55, was the Giants GM from 2007 to 2017 and was the architect of two Super Bowl championship teams in that span.
Advertisement - story continues below
He was fired last December along coach Ben McAdoo as part of a dreadful 3-13 season. It was the Giants worst record since the league went to 16 games in 1978 and the worst overall since they went 2-12 in 1974.
Was the hiring of Jon Gruden a mistake by the Raiders?
Since the Giants won their second Super Bowl in February 2012, they have had four losing seasons in six years.
The Raiders are in the midst of a difficult season in their first year under head coach Jon Gruden. They are 4-11 heading into their season finale at Kansas City.
Jon Gruden in a https://t.co/9J3z3u0v5Y postgame locker room video to the team: "We have one opportunity left, and it's against the team that we hate the most. Right guys? They don't like us either, so it's gonna be a lot of fun."

— Matt Schneidman (@mattschneidman) December 25, 2018
Advertisement - story continues below
The Raiders have been without a general manager since Reggie McKenzie was fired earlier this month.
Schefter reported that the "concern of potential GM candidates around the league is that the job will not carry the type of autonomy that many GM jobs do."
Gruden is in his second stint as head coach of the Raiders. He came out of coaching retirement to sign a 10-year, $100 million contract in January.
Since then the Raiders have made some bold, and controversial, personnel decisions. They traded the best defensive player in the league, Kahlil Mack, to the Bears before the season for two future first-round picks, as well as a third- and sixth-rounder.
Advertisement - story continues below
Then in October, the Raiders traded arguably their best offensive player, Amari Cooper, to the Cowboys for a first-round pick.
These moves suggest that Gruden wants to rebuild the team as he sees fit, leaving potential GM candidates wondering where they would fit in such a system.
Conversation