Sports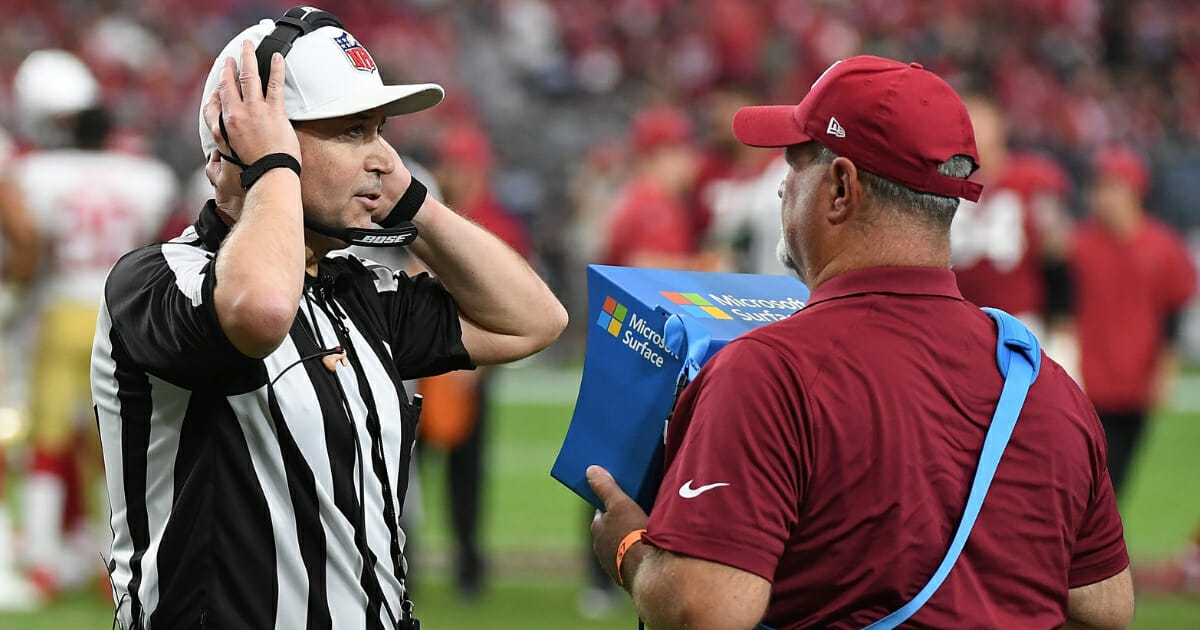 NFL Teams Propose Major Changes to Replay and Overtime Rules
NFL teams proposed major changes to replay and overtime on Saturday after a season of consistent criticism of officiating and which plays can be challenged or automatically reviewed.
Among the proposals teams have made to the league's competition committee are an increase in the number of plays subject to video replay review and a change to the overtime format.
The competition committee will present teams' proposals and some of its own to the 32 owners at the league meetings March 24-27.
Advertisement - story continues below
Several teams are proposing major moves.
Washington wants any play to be subject to coaches' challenges or to automatic review by the officiating department in New York.
The Redskins also suggested that all personal fouls be subject to review, while Kansas City added potential personal fouls that were not called on the field be scrutinized.
One of the officials' more egregious oversights still resonates from the 2019 NFC Championship game, wherein Rams' defender Nickell Robey-Coleman clearly interfered with Saints' would-be receiver TommyLee Lewis.
Advertisement - story continues below
There was no penalty flag, no review and no satisfaction for host New Orleans, which proceeded to lose the game.
Afterward, league executive Al Riveron reportedly conceded to New Orleans coach Sean Payton that the officials blew it.
Philadelphia seeks scoring plays and turnovers negated by a penalty be immediately reviewed, and Denver suggests adding all fourth-down plays that are spotted short of a first down or the goal line, and all extra-point tries.
Do you think the NFL's proposed changes are beneficial?
The Rams, Panthers, Seahawks and Eagles want to include reviews of designated player safety-related fouls whether called or not on the field.
Kansas City proposes that both teams possess the ball at least one time in overtime even if the first team with the ball scores a touchdown.
Advertisement - story continues below
The Chiefs also want to eliminate overtime for the preseason, and get rid of the overtime coin toss so that the winner of the coin toss to begin the game may choose whether to kick or receive, or which goal to defend in OT.
The Western Journal has reviewed this Associated Press story and may have altered it prior to publication to ensure that it meets our editorial standards.
Conversation