Lifestyle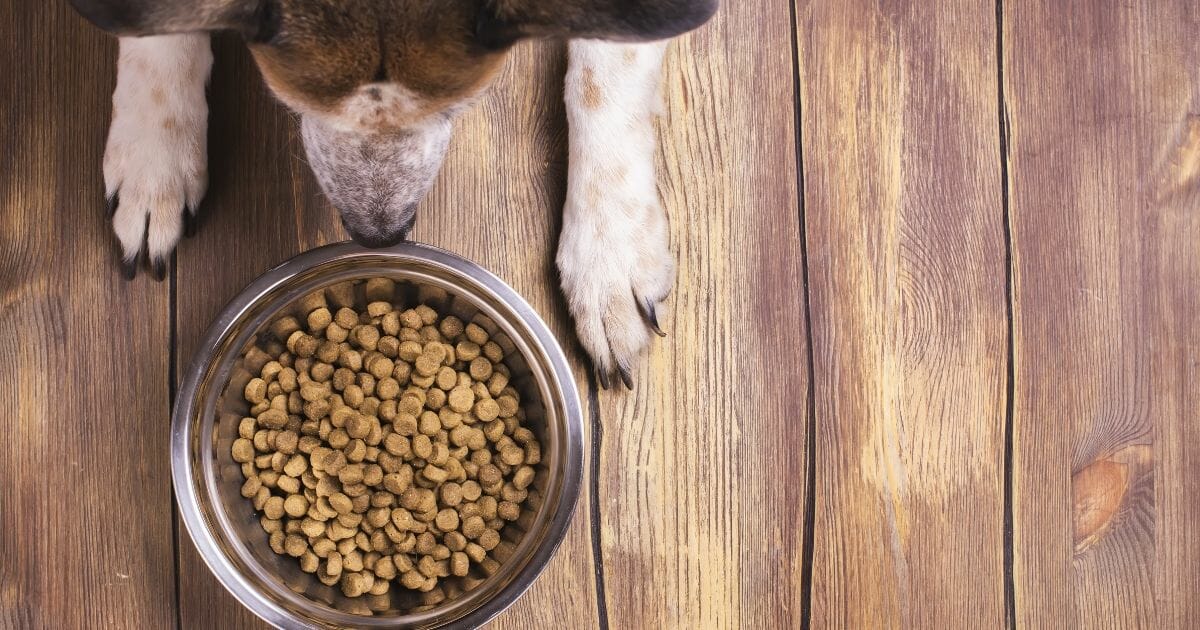 Are You Feeding Your Dog One of These Brands? FDA Warns They Could Be Linked to Heart Disease
Pet owners strive to do what's best for their beloved animals. Regular trips to the vet and offering a nutritious diet are top priorities.
You never expect your pet to get sick. You don't plan for them to be diagnosed with cancer or heart problems, especially when you're doing everything in your power to keep them safe and healthy.
Now the FDA has investigated several pet food brands that have reportedly been linked to canine dilated cardiomyopathy — heart disease.
Advertisement - story continues below
According to the FDA report, the majority of the specific types of food reported were marked "grain free."
"Many of these case reports included breeds of dogs not previously known to have a genetic predisposition to the disease," the report states.
The FDA is warning dog owners of a possible link between certain dog food brands and a serious form of canine heart disease https://t.co/btdWr5itMx pic.twitter.com/HxmoHom0ui

— CNN Breaking News (@cnnbrk) June 28, 2019
Advertisement - story continues below
According to PetMD, DCM refers to an enlarged heart that hinders blood from pumping properly into the affected animal's lungs.
The report explained that the pet foods in question each contained a "high proportion of peas, lentils, other legume seeds (pulses), and/or potatoes in various forms (whole, flour, protein, etc.) as main ingredients (listed within the first 10 ingredients in the ingredient list, before vitamins and minerals)."
Breeds listed as most likely to be affected by this disease include Cocker Spaniels, Great Danes and Saint Bernards, among others. Golden Retrievers are not included in this list.
However, in the FDA's report, it was shown that Golden Retrievers were the most reported cases. Overall, between January 2014 and April 2019, 560 dogs were reported affected with 119 of those animals having died.
FDA announces dog food brands that could cause heart failure https://t.co/IJLxTQWQtI #7NEWS pic.twitter.com/qhvnBEnMkf

— 7News Boston WHDH (@7News) June 28, 2019
Advertisement - story continues below
Cats were also included in the report, but with much lower numbers and a note that it is generally common for cats to have heart problems.
Has your pet been affected by any of the brands reported?
In the end and after investigating 524 reported cases of DCM linked to certain pet foods in the last year, 16 brands were listed as "named most frequently."
The top three brands reported were Acana, Zignature and Taste of the Wild. "More than 90 percent of products were 'grain-free', and 93 percent of reported products had peas and/or lentils," the report explains. "A far smaller proportion contained potatoes."
Advertisement - story continues below
"FDA identifies 16 problem food brands for pet dogs" https://t.co/SH80epMeIJ Canine heart condition linked to dog food pic.twitter.com/kagfVEOcXT

— Dr. Ann (@AnnChildersMD) June 28, 2019
For a full list of brands and further details on food characteristics reported as well as more information on pet demographics, please see the FDA's full updated report.
Has your pet been affected by any of the brands reported? If you you think your pet has been affected, visit the FDA's page with detailed information on "How to Report a Pet Food Complaint."
Conversation
Notice: Due to threatened de-monetization, we have temporarily removed commenting while we build a long-term commenting solution that allows you to voice your opinion freely and allows us to continue to publish the news fearlessly and cover topics that you care about. If you would like to personally partner with The Western Journal to help us continue publishing while under relentless assault by Big Tech, please visit our
subscription page
here. We encourage you to share this article and discuss with your friends.