Commentary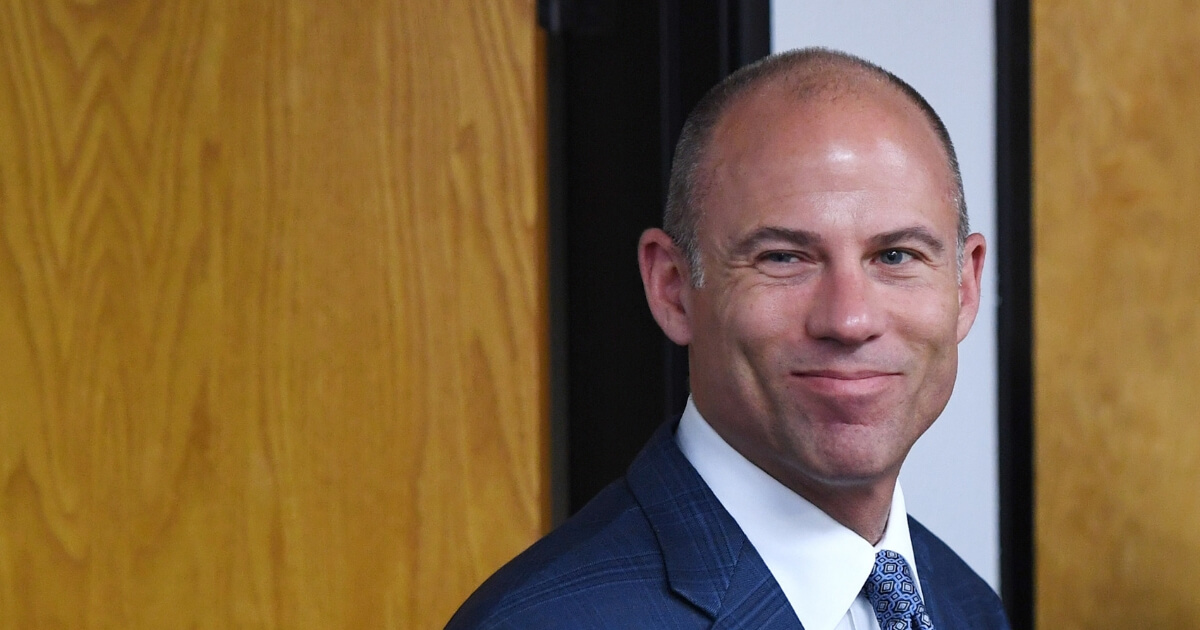 If Avenatti's Right, Thousands of Men & Women Knew About a Gang Rape Ring and Said Nothing
If at first you don't succeed, try, try again.
If the first accusation doesn't stick, keep ramping up the claims until something works.
That seems more like the motto of a trashy tabloid magazine than solid life advice, yet it appears to be the left's main strategy in attacking Supreme Court nominee Brett Kavanaugh.
Advertisement - story continues below
The widely-respected judge has faced flimsy allegations from one person already. Democrat supporter and liberal professor Christine Blasey Ford has claimed that nearly four decades ago, Kavanaugh drunkenly groped her while they were at a teenage party.
That accusation has absolutely failed to hold up under basic examination — so what is left for liberals to do? Ramp up the allegations to even more scandalous tabloid levels, it seems.
Now, perpetual attention-seeker and attorney Michael Avenatti, most famous for representing adult actress Stormy Daniels, has come forward with a new client.
Her name is Julie Swetnick, and she too is accusing Kavanaugh of sexual misconduct from many years ago … but her and Avenatti's claims have veered into the realm of the outlandish.
Advertisement - story continues below
Swetnick and Avenatti "submitted a statement to the Senate Judiciary Committee on Wednesday afternoon in which she makes a number of uncorroborated and unsubstantiated allegations of heinous criminality by Supreme Court nominee Brett Kavanaugh," The Weekly Standard reported.
As with the previous accusations, these incidents allegedly took place in the early 1980s, when now-Judge Kavanaugh was just a teenager.
Should the Senate confirm Brett Kavanaugh?
The unproven claims get pretty scandalous.
In her letter, Swetnick declared that she "attended well over ten house parties in the Washington, D.C. area" that Kavanaugh also attended and where girls were encouraged to be "inebriated and disoriented so they could be 'gang raped' in a side room or bedroom by a 'train' of numerous boys."
We have to point out, if it wasn't already clear, that this claim has not been substantiated in any way. Suspiciously, this claim never came out during past background checks of Kavanaugh or at any point of his extensive and stellar legal career.
Advertisement - story continues below
That is the real red flag here: It's a jaw-dropping accusation, to begin with, but one that defies plausibility the more you think about it.
Like any bad conspiracy theory, it requires a large number of people to have witnessed it, yet to miraculously have kept their mouths shut for years if not decades … even with substantial rewards for coming forward with such tabloid information.
https://twitter.com/Josh_Manning/status/1045045837724758016
"So if Avenatti's telling the truth, then that means hundreds if not thousands of men AND WOMEN have known about a gang rape ring operating out of an elite prep school for 30 years and haven't said a word," pointed out Josh Manning, the senior news editor of The Western Journal.
Advertisement - story continues below
"The best fiction writer couldn't sell that story," he continued.
He's not the only one who is skeptical of the outlandish and slanderous claim.
"Kavanaugh has passed six background checks and there is no indication that this allegation against him — or any like it — has ever come up to the FBI," confirmed The Weekly Standard.
"If what Swetnick alleges is true — that there were 'many' parties at which 'boys lined up' outside of rooms to commit 'gang rape' — then there must exist many victims, many perpetrators, and many witnesses," the conservative magazine continued.
Advertisement - story continues below
"Swetnick does not claim in her declaration that there are other witnesses who can attest to any role of Brett Kavanaugh in gang rape," The Standard went on. (Emphasis added.)
On the contrary, dozens of women and people who knew Kavanaugh during his young college years have stepped forward to defend him, and to say that none of the accusations match the behavior of the man they know.
"This is ridiculous and from 'The Twilight Zone,'" the Supreme Court nominee himself stated in response to the outlandish allegations. "I don't know who this is and this never happened."
There are only two real possibilities: Either everyone involved has been implausibly good at keeping dark secrets even through FBI investigations and public scrutiny until exactly this moment … or it's all a last-minute smear campaign.
Advertisement - story continues below
We'll let you decide which option you think is more plausible.
Conversation