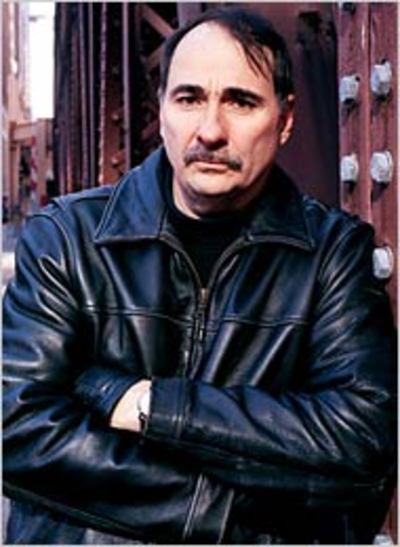 The story of David Axelrod's daughter Lauren is heartwarming. It is the story of how the love and caring of a child's parents can triumph over terrible physical and mental disabilities. From her infancy Lauren had epileptic attacks that numbered as many as 25 a day in her teens. There seemed to be no hope of Lauren's ever recovering from the ravaging disease that eventually caused irreversible brain damage that left her developmentally disabled.
In 2000, a doctor told the Axelrods a new anti-convulsant drug called Keppra might help end Lauren's seizures. The new drug worked well enough to end the attacks in just a few days. The seizures behind her, Lauren would still need total 24 hour attention because she was unable to care for herself even for brief periods.
Advertisement – story continues below
The stress of this ordeal must have been enormous on the entire family, especially her parents. What would happen to Lauren when they died became a constant concern for the Axelrods. Enter Misericordia, a truly special place in Chicago, whose name means "Heart of Mercy" in the Latin used by the Roman Catholic Church. Misericordia a 600 bed facility for developmentally disabled people of all ages is run by the Sisters of Mercy an order of Roman Catholic nuns who take a vow of both poverty and chastity. Their mission is to serve the poor.
By all accounts, Lauren Axelrod has thrived and been happy at Misericordia. Her residing there has lifted an enormous burden from her parents' shoulders. If this was the end of the story it would be an example of answered prayers, but it is not.
As one of Obamacrare's biggest supporters, David Axelrod has been busy gnawing away at the religious freedoms enjoyed by the Sisters at Misericordia. He has joined with the rest of Barack Obama's staff in making sure a Catholic institution like the one that has lovingly cared for his daughter must now have to choose between continuing its mission of helping the developmentally disabled (and violating Catholic doctrine to do so), or shutting its doors to remain true to Catholic teachings.
Because David Axelrod intends to force Catholic institutions including Misericoria to offer abortion and contraception coverage in healthcare plans for their employees, Sister Rosemary Connelly, its administrator, will either have to stop offering her employee health care plans (including one for herself and the other nuns on her staff), or just shut her facility down.
Advertisement – story continues below
Axelrod is an ungrateful man whose desire to destroy America has blinded him to common decency. Being the swine that he is, his reaction to this charge would be to say that his family is off limits. Nevertheless, it is Mister Axelrod who has put our families in danger and the truth is the truth. His actions have put millions of developmentally disabled persons who absolutely depend on Catholic institutions for each new day of life in grave jeopardy.
The views expressed in this opinion article are solely those of their author and are not necessarily either shared or endorsed by the owners of this website.
What do you think? Scroll down to comment below.