Lifestyle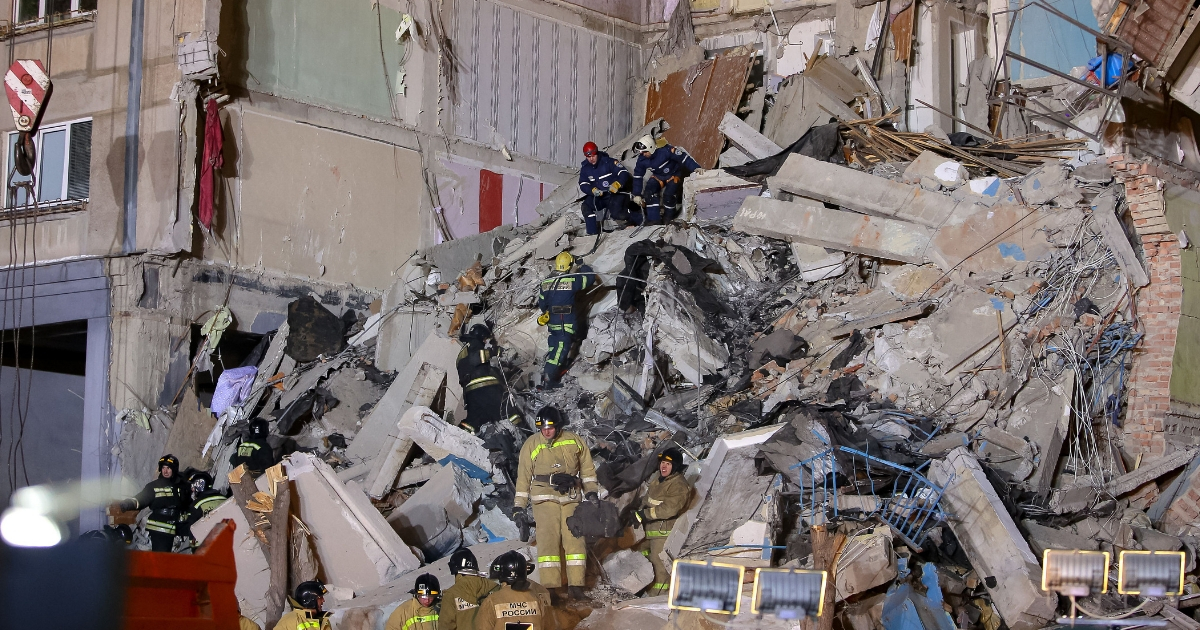 Baby Found Alive After Being Buried for 36 Hours in Frozen Rubble
An 11-month-old baby from Russia has been found alive after a building collapsed, leaving him buried in rubble and freezing for 36 hours.
The Russian city of Magnitogorsk is in shock after a 10-story building collapsed following an explosion on Dec. 31.
The explosion is believed to have been triggered by a natural gas leak, USA Today reported.
Advertisement - story continues below
Rescue teams struggled to search for survivors among the freezing temperatures in a race against time.
During the search, rescuers would pause in order to hear potential cries from someone buried beneath the debris.
"During the 'minute of silence' when rescue workers stop to hear potential survivors, crying was heard underneath the debris," said Boris Dubrovsky, the governor of Chelyabinsk Region.
Advertisement - story continues below
The cry belonged to a baby, a tiny 11-month-old named Ivan Fokin.
As rescuers tried to pinpoint the faint cry, they brought in a search dog to help.
The boy's father was also present, frantically helping workers reach the freezing, helpless body.
Video footage showed rescuers extracting the tiny body from the rubble and racing to save his life. He was reportedly flown to a Moscow hospital as soon as possible for emergency medical treatment.
Advertisement - story continues below
The baby has serious injuries, including fractures, a closed head injury, hypothermia and frostbite on his extremities, The Associated Press reported.
Still, his parents are amazed that their baby has been found alive. "It's a New Year's miracle," Ivan's father, Yevgeny Fokin, said.
The baby has been hospitalized, and his mother, Olga Fokina, is by his side.
Ivan probably survived because his mother had bundled him tightly before placing him to sleep in his crib.
Advertisement - story continues below
"I was sleeping on the couch with my older son, hugging him and the young one was sleeping in his baby bed," Olga Fokina said on Russian TV.
"I and the older one fell down and quickly got out and I didn't know what happened to the baby bed afterward."
The accident has claimed nine lives, so far, and left five injured and dozens still unaccounted for.
The rescue of Ivan Fokin has given rescue teams some hope that there may be other survivors they can still reach before it's too late.
Truth and Accuracy
We are committed to truth and accuracy in all of our journalism. Read our editorial standards.
Conversation