Sports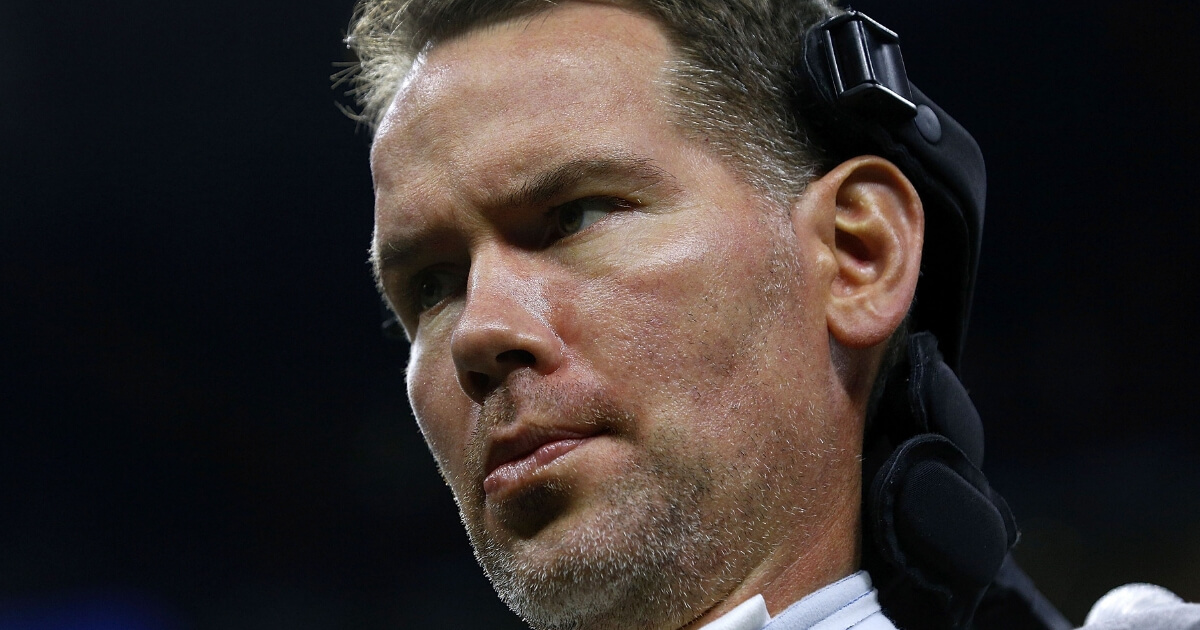 Beloved Saints Legend Getting Congressional Gold Medal for ALS Work
Since being diagnosed with ALS in 2011, former NFL player Steve Gleason has worked tirelessly to raise awareness and funds for ALS organizations.
Gleason's work has been recognized by his former team, the New Orleans Saints, and the NFL as a whole for years — and now he is being recognized by Congress.
On Thursday, the House of Representatives voted unanimously to award Gleason with the Congressional Gold Medal, which is the highest civilian honor Congress can bestow.
Advertisement - story continues below
Gleason will become the first NFL player to receive the award. Other athletes to receive it include Jack Nicklaus, Jackie Robinson and Jesse Owens.
Former @Saints star Steve Gleason has changed so many lives for the better through @TeamGleason. I'm proud we passed legislation to award him the #CongressionalGoldMedal. He will be the first @NFL player in history to receive the medal. #HonorGleason #ALS pic.twitter.com/uukAdRbOz4

— U.S. Senator Bill Cassidy, M.D. (@SenBillCassidy) December 20, 2018
"Legislation just passed awarding Steve Gleason the Congressional Gold Medal," said Sen. Bill Cassidy, who pushed for Gleason to receive the honor. "The Saints football player who got Lou Gehrig's Disease and has since lived his life in a way that all of us should aspire to. …
Advertisement - story continues below
"He's an inspiring man and he's become a symbol, if you will, of how to live a life in the face of adversity. He richly deserves the Congressional Gold Medal, and I am so honored to be able to work for it."
Gleason said in a statement he felt undeserving but was honored to receive the award.
My statement on the Congressional Gold Medal.
-SG pic.twitter.com/ExS09rqvP6

— Steve Gleason (@TeamGleason) December 21, 2018
Gleason joined the Saints practice squad as an undrafted free agent in 2000 and wound up playing seven seasons with the team.
Advertisement - story continues below
Saints owner Gayle Benson, whose family has donated millions of dollars to Team Gleason, also released a statement.
"It is a true honor to witness Steve Gleason become the first New Orleanian and former NFL Legend to receive the Congressional Gold Medal," Benson said. "Along with his wife, Michel, and everyone at Team Gleason, they have unfailingly confronted ALS with a courageous and unwavering determination.
"Their tireless work to provide crucial assistance and the latest in technology and services has improved countless people's quality of living. Steve is leaving a truly indelible mark in American history and we are honored to call him a true New Orleans Saint."
Gleason is known by football fans for arguably the most famous play in Saints history. In the first NFL game in the Superdome after Hurricane Katrina, Gleason blocked a punt, resulting in a touchdown for the Saints — and a statue for Gleason.
Advertisement - story continues below
Happy 41st birthday to New Orleans legend Steve Gleason! #WhoDat #Saints pic.twitter.com/CeikHVzrw4

— AllSaintsConsidered.com (@AllSaintsBlog) March 19, 2018
Good omen today seeing the Saints' Steve Gleason statue blocking the Falcons punt! #whodat pic.twitter.com/1hNcXU7p

— Terrance Donnels (@LSUFreek) November 11, 2012
Advertisement - story continues below
Gleason has appeared at many Saints home games, and he should get even more opportunities to see the team over the coming weeks. New Orleans is one win away from clinching home-field advantage throughout the playoffs.
Conversation