News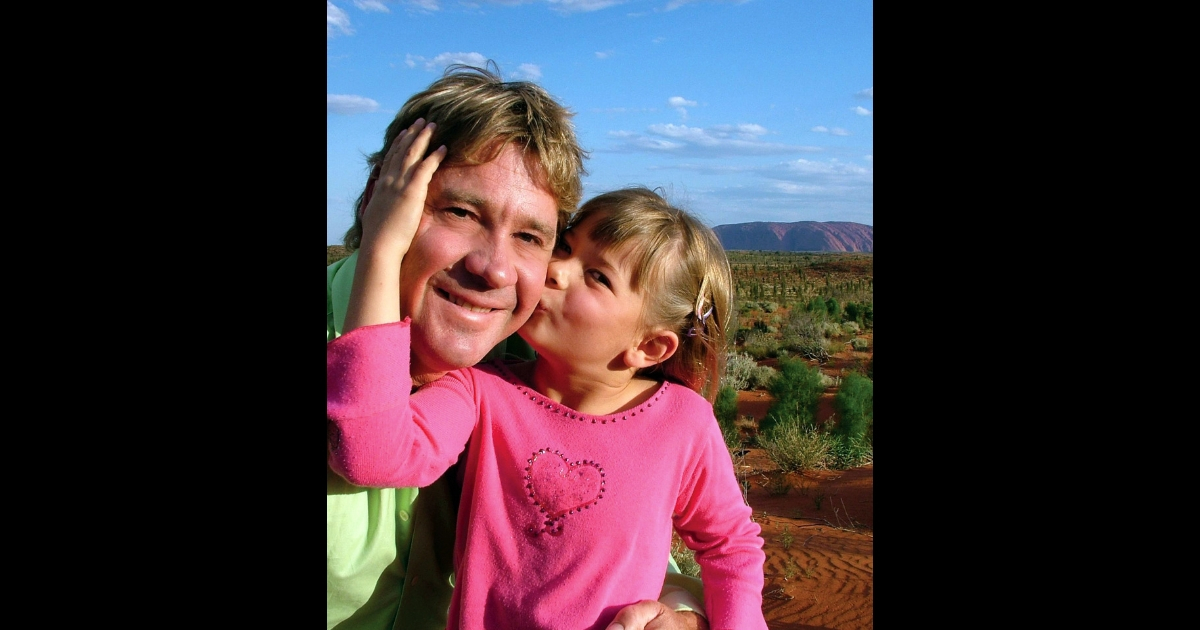 Bindi Irwin's Touching Tribute to Father Steve Irwin on Anniversary of His Death
In memory of her late father, Bindi Irwin has taken to social media with an emotional post, according to Inside Edition. The post not only shows the love and respect, Bindi had for her father, it also looks back at the happy times shared with him.
Today marks the 12th anniversary of Steve Irwin's death.
Steve, also known as the crocodile hunter, was killed on Sept. 4, 2006, when a stingray barb stabbed him multiple times in the heart. At the time, he was filming the documentary "Ocean's Deadliest."
Advertisement - story continues below
Bindi was only 8 years old when she lost her father.
Bindi, who is now 20 years old, posted a photo of her family to her Instagram account along with the caption, "Together Forever" included with a heart emoji.
The photo shows a young Bindi, brother Robert Irwin, 14, mother Terri Irwin, 54, and father Steve.
Advertisement - story continues below
Terri Irwin retweeted the photo
In April, Steve was honored posthumously with a star on the Hollywood Walk of Fame. His entire family was there for the tribute.
Do you miss the Crocodile Hunter?
"Steve always said that he hoped his message of conservation would live on forever," his widow, Terri Irwin told Inside Edition.
"It means the world to us that Steve's memory will live on in so many ways," she added.
Advertisement - story continues below
Bindi spoke on behalf of her father at the Los Angeles, California, ceremony. She said, "We try to continue dad's legacy each and every day, and we want to make sure everything he lived and died for continues on into the future.
"I have to tell you that I never in my wildest dreams imagined that this would become a reality and this is such an honor as a family."
Bindi has gone on to support her father's legacy by championing the conservation of animals.
Steve was nicknamed the crocodile hunter because he starred on a show of the same name.
Advertisement - story continues below
Before his death, Steve appeared in more than 200 documentaries with some of the world's most dangerous animals.
On this day, the dear crocodile hunter is in our hearts and on our minds. We send our love and support to his family in all that they do to honor their father and save the lives of animals all over the world.
Truth and Accuracy
We are committed to truth and accuracy in all of our journalism. Read our editorial standards.
Conversation