Commentary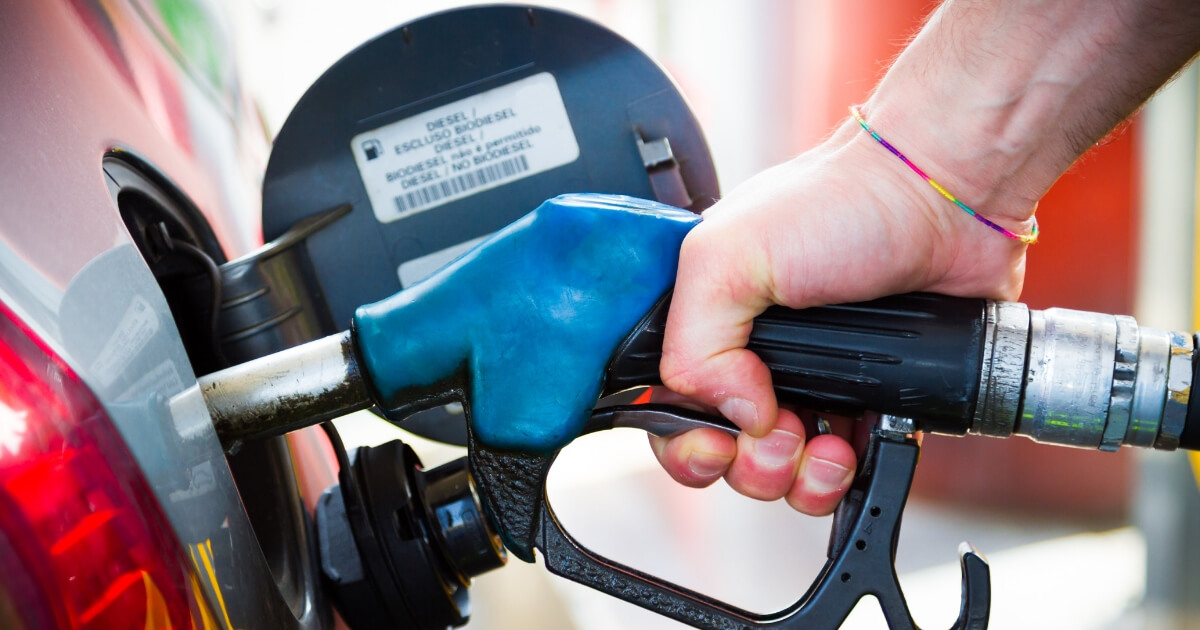 California Gas Prices Skyrocket, Expert Says It's the State's Own Fault
Having just recently left California, I can attest that there is very little I miss from the state.
The weather's nice. The beaches are solid (though they still pale in comparison to Hawaiian beaches) and there's a good variety of food. That may be about it.
The traffic and overall congestion is unbearable. The cost of living is soul crushing. And the less said about California's far-left politics, the better for my sanity.
Advertisement - story continues below
A big part of that soul crushing cost of living? Gas prices. I shudder to think about how much money I've spent on gas while living in California.
Unfortunately for the people who still call California home, gas prices are about to get worse. Much worse.
As the Los Angeles Times notes, gas prices in California are rapidly approaching a mind-boggling $4 a gallon.
Per the Times, the average gas price in California is sitting at $3.683 a gallon, which is an 18-percent bump over the $3.114 price tag from a year ago.
Advertisement - story continues below
There are numerous reasons for the steady climb in Californian gas prices.
One factor the Times cites is the agreement the Organization of the Petroleum Exporting Countries (OPEC) made with Russia in 2016 to reduce its crude oil production. OPEC's actions caught the attention of President Donald Trump even before he became president, and Trump's disdain for OPEC hasn't slowed during his presidency.
It's Thursday. How much did OPEC steal from all of us today?

— Donald J. Trump (@realDonaldTrump) November 29, 2012
We protect the countries of the Middle East, they would not be safe for very long without us, and yet they continue to push for higher and higher oil prices! We will remember. The OPEC monopoly must get prices down now!

— Donald J. Trump (@realDonaldTrump) September 20, 2018
Note that those two tweets are nearly six years apart.
But there's another important factor in California's gas prices: the state's own leadership.
Advertisement - story continues below
As Forbes senior contributor Ellen R. Wald astutely points out, while OPEC has certainly played a role, just as much blame should rest on California's decision-making.
Wald cites things such as California's newly implemented fuel tax of 12 cents per gallon and regulations on gas production as some of the primary reasons the state has the highest gas prices in the nation.
The 12-cent tax is self-explanatory since it's directly pushed onto consumers.
Would California's cost of living deter you from ever considering living there?
Advertisement - story continues below
California has long had strict regulations on the production of oil, which in turn means that refineries are highly unlikely to produce gas for the state. Gas production is still a business, so it's unsurprising that refineries would want to avoid as much cost-adding regulations.
Another factor Wald brings up is California's asinine decision to use "summertime" gasoline blends year around. Put simply, summertime gas blends are more expensive because of extra additives to reduce air pollution. Most states alternate between the cheaper winter-blends and summer-blends as the seasons change. Californians are paying that summertime premium all year.
Yet another self-inflicted wound that Wald identifies is California's suffocating environmental policies. Look, I'm all for preserving the planet as best as we can for future generations, but that shouldn't come at an active detriment to the current generation. California's environmental policies have effectively cut off the state from a broader gasoline market.
There are numerous factors impacting the rising cost of gasoline across all of America, such as the aforementioned OPEC.
Advertisement - story continues below
But California stands alone when it comes to self-inflicted gas price spikes.
"The Golden State" has always prided itself on being progressive, both literally and politically. Well, when it comes to making gas prices an active detriment to living there, California is certainly ahead of everyone else.
Conversation