Commentary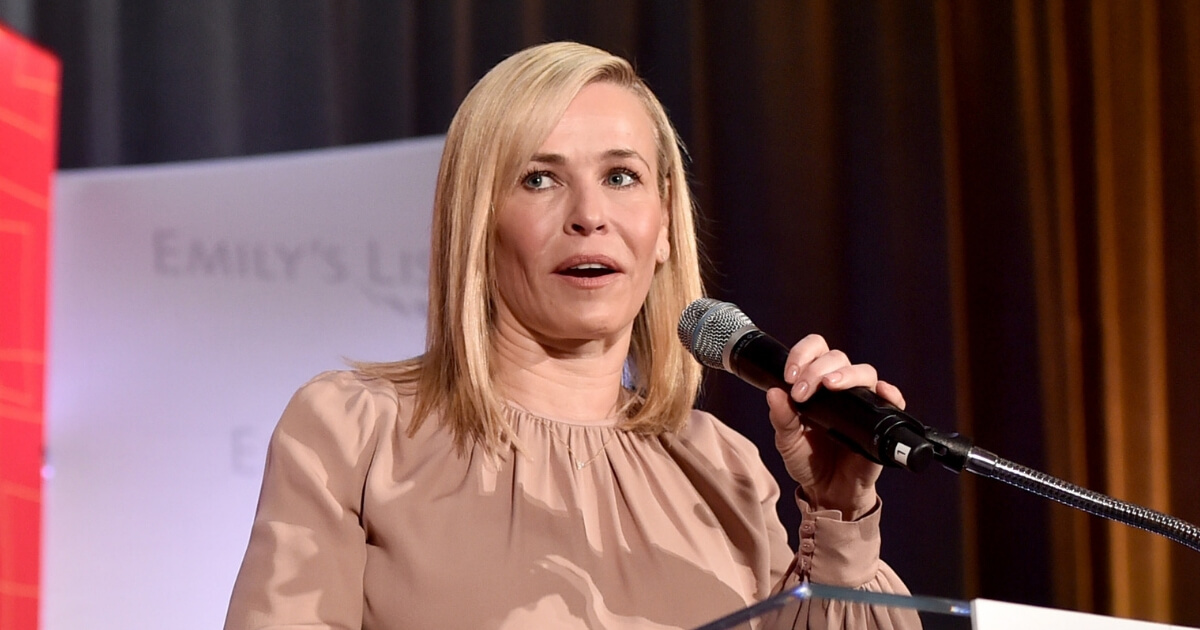 Chelsea Handler Tells People To Use Deception To Ensure Multiple Votes
"Comedian" Chelsea Handler has made it abundantly clear that she is a member of the #Resistance against President Donald Trump and is fully supportive of the Democratic party's efforts to reclaim political power in order to thwart Trump's agenda.
There has been no mistaking her stance because Handler can't help but state as much on social media on a near-daily basis, as she has done since before Trump was even elected president and has continued to do to this day.
Thus, a recent post on Instagram from Handler that encouraged her followers to not only go out and vote, but also to take a special someone with them to the polls, was not particularly surprising, even if it did include a bit of dishonesty.
Advertisement - story continues below
In essence, Handler encouraged her followers to deceive potential romantic interests and ask for a date on election day, not to go out on an actual date, but to go and vote for Democrats.
 

View this post on Instagram

 
Handler posted, "If you're on a dating app, please ask someone on a date November 6th and then just take them to vote."
Advertisement - story continues below
"That's the most romantic thing you can do right now," she added.
The post itself was captioned, "Nov 6 is your day."
Do you agree that this idea by Chelsea Handler wasn't particularly well thought out?
Hmmm… where to even start in describing how much is wrong with this foolish and short-sighted post.
First of all, as important as voting is — and we certainly don't discourage voting, especially in the company of one's significant other — heading to the local polling location isn't exactly something we would classify as "romantic," nor is couple's voting included anywhere on a list of the top 1,000 things to do on a first date.
Furthermore, starting off a first date and potential romantic relationship under perhaps false pretenses isn't exactly conducive to a lengthy relationship based on honesty.
Advertisement - story continues below
But, for the sake of argument, let's allow for the fact that some liberals are so committed to their ideological-driven hatred of Trump that they will indeed derive some sort of romantic pleasure from voting for Democrats alongside a romantic interest on election day.
What happens if that date who was dragged along to a voting booth isn't registered to vote? What if they are registered to vote in a different location and are now unable to do so? What if that person has already voted previously?
What if, God forbid, that date doesn't hold the same sort of strong ideological leanings and has no interest in voting, or worse yet — at least in Handler's mind — actually supports President Trump and Republicans and would like to vote against Democrats, in effect cancelling out their liberal date's vote? Has Handler considered any of that?
Most likely, she has not, and instead merely thought she was being clever by suggesting that anti-Trump liberals deceive potential romantic interests and subversively ask them on a date to go and vote instead of get dinner and see a movie.
Advertisement - story continues below
This was not the smartest or particularly well thought-out suggestion by Handler, but who knows… maybe her suggestion will lead to a surge of liberal voters showing up at the polls as pairs or in group dates. And that really should just serve to encourage Republican voters to make sure they get out and vote on election day as well, if only to counter the Democratic votes cast by Handler's lovebirds.
Conversation