Commentary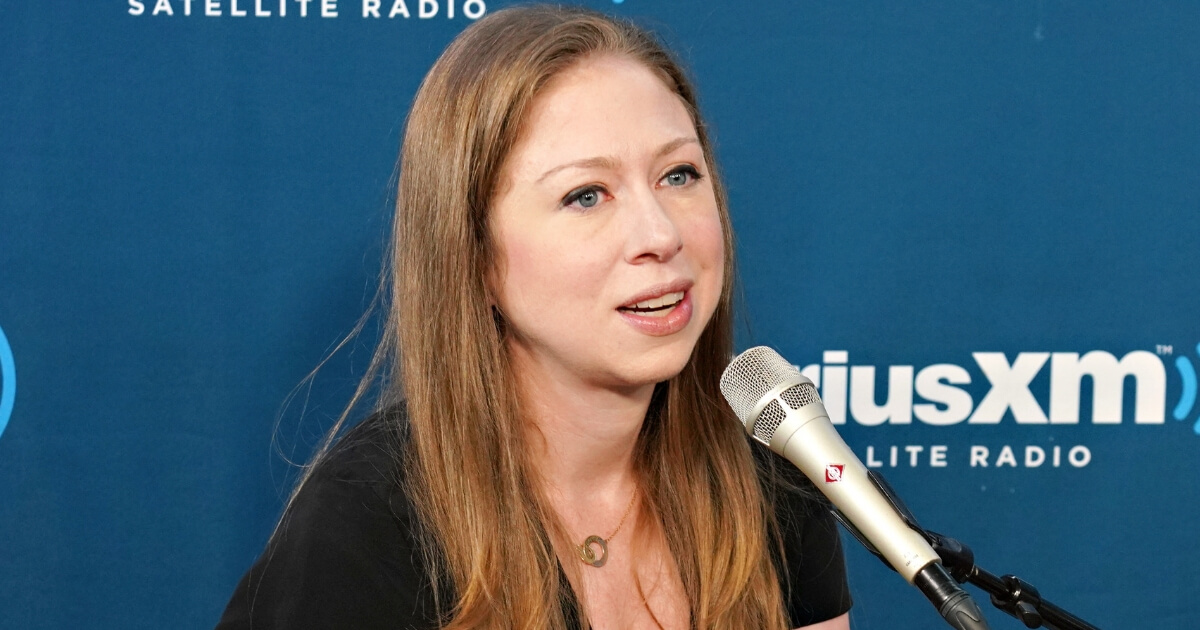 College Students Turn on Chelsea Clinton, Say She 'Stoked' New Zealand Massacre
These days, it's tempting to point fingers at the Clintons — even Chelsea — when it comes to identity politics. Bill, Hillary and their daughter have a flair for the hypocritical.
Lord knows, after President Clinton's impeachment trial and his wife's 2016 epic fail on the campaign trail, we don't need a third Clinton making a run for the presidency — especially when she proves to be out of her league when tweeting criticism of President Trump.
The family has become like a proverbial bad penny.
Advertisement - story continues below
That said, it's easy to come to Chelsea's defense when she was unfairly blamed — for preposterous reasons — for Friday's deadly shootings at two New Zealand mosques.
A video of NYU students confronting Clinton — who happens to be pregnant, not that her accosters cared — has gone viral. One student actually went so far as to assert, "Forty-nine people died because of the rhetoric you put out there."
Here is a pregnant Chelsea Clinton being accosted in public by NYU students blaming her for the New Zealand massacre. You are free to have your opinion, but how you express yourself matters. Note how Clinton never shuts down or stops listening, despite not deserving any of this. pic.twitter.com/V6XcC3lWCB

— Amee Vanderpool (@girlsreallyrule) March 16, 2019
Advertisement - story continues below
The students' remarks and accusations stemmed from Clinton's own criticism of Rep. Ilhan Omar and her ill-advised comments about Israel.
Even when Clinton took the high road by replying to the college's troublemakers, "I'm so sorry you feel that way," that wasn't good enough. The insinuation that she "stoked" the massacre at the two mosques is a shameless way of claiming Clinton has blood on her hands.
Do you think those college students crossed a line?
Forget the fact she was nowhere near the vicinity of Christchurch, New Zealand. Never mind that she has zero known connections to the alleged gunman.
Clinton's accusers were determined to proceed with their abomination of an agenda and put the woman in her place. In this current political climate, there's no end — no discernible limit — to unreasonable individuals taking down others. Brazen behavior triggered by a mob mentality has become the norm.
To her credit, Clinton had expressed sincere condolences on Twitter about the New Zealand tragedy.
Advertisement - story continues below
Heartbroken & horrified by the white nationalist terrorist attack during Jummah on the mosques and Muslim community in Christchurch. Keeping all affected by this tragedy in my heart and prayers. We need a global response to the global threat of violent white nationalism.

— Chelsea Clinton (@ChelseaClinton) March 15, 2019
It's worth noting that even Donald Trump Jr. wrote a tweet of his own, hardly mincing words, to back Clinton.
It's sickening to see people blame @ChelseaClinton for the NZ attacks because she spoke out against anti-Semitism. We should all be condemning anti-Semitism & all forms of hate. Chelsea should be praised for speaking up. Anyone who doesn't understand this is part of the problem.

— Donald Trump Jr. (@DonaldJTrumpJr) March 16, 2019
Advertisement - story continues below
When a Trump actually defends a Clinton, you know the latter's attackers must truly be cuckoo for Cocoa Puffs.
Truth and Accuracy
We are committed to truth and accuracy in all of our journalism. Read our editorial standards.
Conversation