Santa Cruz, California, native Noah Jess Dassat, 33, was arrested June 23 and charged with four separate felony charges and one misdemeanor for armed burglary, battery, and criminal mischief.
Unfortunately for him, the home he chose to break into while wielding a bat was the home of a married couple who weren't going down without a fight.
Their three children were in the home as well, and they had no interest in letting this man do whatever it was he intended to do. So, unarmed and unprepared, they faced down the invader. According to WPTV, he was ready to attack with the bat he brought.
Advertisement - story continues below
However, the bat was no match for sheer strength and adrenaline, which the father apparently had in spades.
Dassat went after the father first, which was the only mistake he'd be permitted to make that night. The father wrapped his arms around the assailant in a bear hug, completely restricting his movement.
His wife then secured the weapon, and went after him with his own bat.
Advertisement - story continues below
Not only did they repel the intruder (he fled the scene), they hurt him so badly that he was forced to go to a hospital for treatment, where the police found him under a different name.
The black eye in his mugshot pretty much says everything that needs to be said: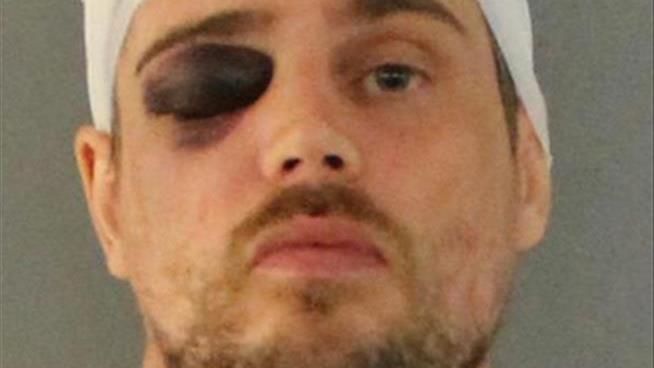 He's currently being held without bond at the Charlotte County Jail, and he's probably safer there.
H/T Newser
Advertisement - story continues below
Please share this on Facebook and Twitter and let us know what you think should happen to this bat-wielding criminal now.
What do you think should happen to this home invader now? Scroll down to comment below.