On Thursday, an EgyptAir jetliner crashed into the Mediterranean and news stations worldwide have given it major attention. Some have suspected foul play.
In a bizarre coincidence, the very plane that went down was once targeted by Egyptian political radicals that wrote on the underbelly of the plane: "We will bring this plane down."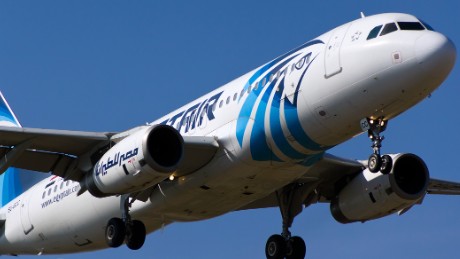 Advertisement - story continues below
Now, before anyone gets too excited, the graffiti actually has nothing to do with the crash. First of all, it happened two years ago at Cairo Airport. Three EgyptAir security officials said that it was the work of aviation workers who decided to take their political activism to the workplace, according to The New York Times.
It's actually something of a pun. The plane has the unfortunate registration of SU-GCC, and the last name of Egypt's president happens to be el-Sisi.
TRENDING: News Foundation Fact Checks, Confirms Ex-CIA Dir. Brennan Voted Communist
Sisi. Get it?
The workers were protesting their president, and were not the radical militants that some are quick to blame for the lost craft.
Advertisement - story continues below
Apparently, this is not the only time that this has happened. According to those same officials, graffiti was written against Mohamed Morsi, the elected president, three years ago.
Actually, EgyptAir has been fairly vigilant in terms of flight security. With so much political instability in the region, the company is determined to prevent any additional disasters. It has fired employees for having dangerous political leanings, searched crews, and added a number of in-flight security personnel.
That being said, three of those same guards died on Thursday — if this proves to be foul play, EgpytAir may do well to bolster security measures.
Yes — it's just a coincidence. But if that's not eerie, I don't know what is.
H/T Right Scoop
Advertisement - story continues below
What do you think happened to flight 804? Please like and share this on Facebook and Twitter and let us know your thoughts.
DO you think there was foul play? Scroll down to comment below.