Over the course of history, men, events, and even simple weather changes have drastically influenced the course of human history and our perception of the same.
However, it is rare that such drastic perspective is brought on by a single bone we've known about for 113 years already.
Perception of Irish history has been forever changed by a single bone from a bear that has proven that humanity was roaming the green hills 2,500 years earlier than history books would have you believe.
Advertisement - story continues below
Said bone has not one, not two, but seven clear cuts from some form of sharp tool or other, proving the existence of a sharp-tool wielder.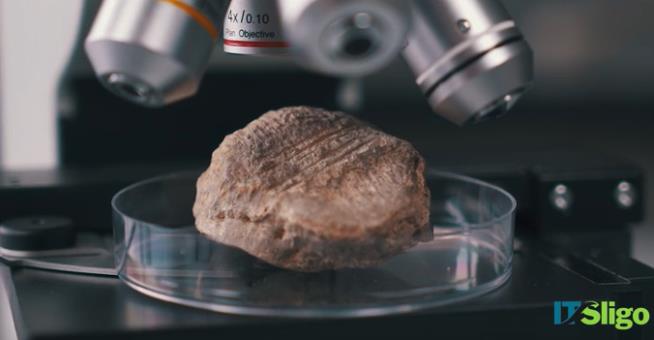 TRENDING: News Foundation Fact Checks, Confirms Ex-CIA Dir. Brennan Voted Communist
Oddly enough, this bone is not new. It was found on the island's west coast in 1903. Although a novelty, it seemed to be nothing more than that.
Obviously, radiocarbon dating was a long ways off back then. With the advent of dating, the backstory has become a little more clear.
Advertisement - story continues below
Marion Dowd and Ruth Carden found it in a little cardboard box at the National Museum of Ireland in between 2010 and 2011, and they thought it was worth a second look from radiocarbon technology. The results were a surprise, Dowd told the Independent:
"When a Paleolithic date was returned, it came as quite a shock."
Now, the experts claim that the cuts were made on the poor bear about 12,500 years ago, making it the earliest known evidence for humanity in Ireland.
According to PHYS.org, the next earliest object that would suggest the presence of humanity is 10,000 years old.
"Archaeologists have been searching for the Irish Palaeolithic since the 19th century, and now, finally, the first piece of the jigsaw has been revealed," Dowd said. "This find adds a new chapter to the human history of Ireland."
Advertisement - story continues below
Check out the discovery in the video below!
H/T Newser
Please share this amazing discovery on Facebook and Twitter.
Do you think we can ever be sure about what history tells us? Scroll down to comment below.