News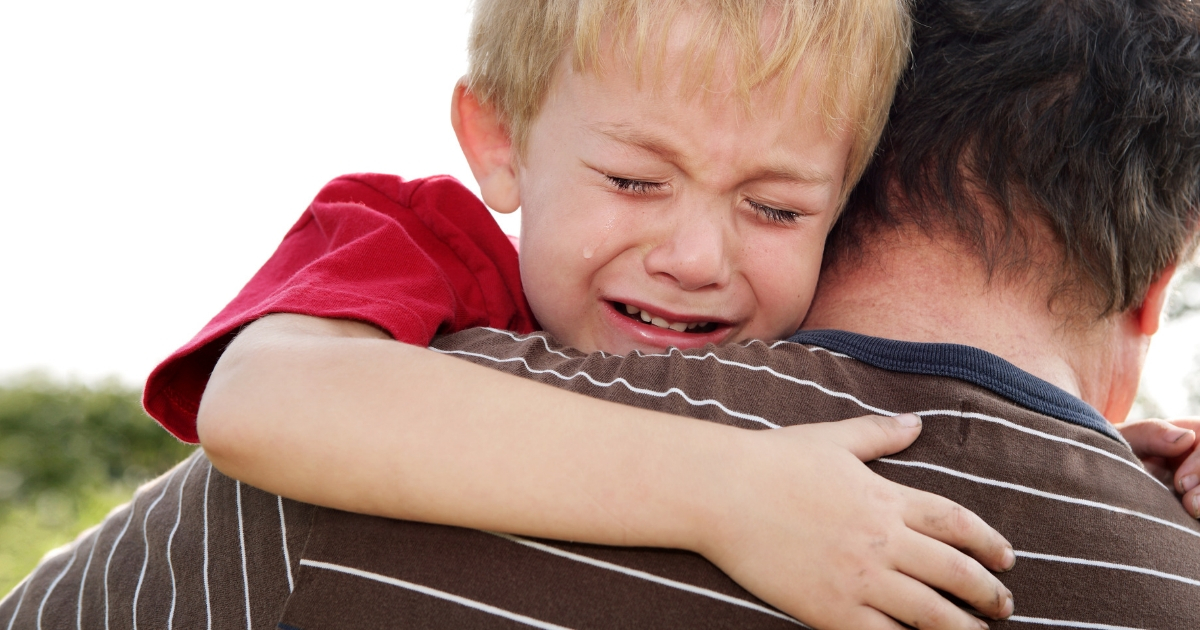 Doctors Tell Parents Not To Spank Kids, Release Warning About What They Say Will Happen
Corporal punishment — spanking — is one of the most controversial and hotly debated topics when it comes to parenting.
There are two major camps when it comes to whether or not a parent should spank a child: the first side generally believes that spanking is a quick and effective means of dolling out a consequence to a child who has misbehaved; spanking is not considered to be abusive. Spanking is seen as short-term pain that will benefit the long-term health of the child.
The second camp generally sees spanking as ineffective and/or abusive, but does not believe in the absence of discipline entirely. Rather, alternative, non-physical methods of establishing boundaries and consequences is best for the child's long-term well-being.
Advertisement - story continues below
Do you think spanking is an acceptable form of discipline?
Regardless of which camp you lean toward, doctors at the American Academy of Pediatrics have made their stance loud and clear.
In a revised policy issued in November, the AAP is strongly advising parents against spanking their children, citing long-term emotional and health problems as two of the reasons why.
"Aversive disciplinary strategies, including all forms of corporal punishment and yelling at or shaming children, are minimally effective in the short-term and not effective in the long-term," reads the AAP's policy statement.
Advertisement - story continues below
"With new evidence, researchers link corporal punishment to an increased risk of negative behavioral, cognitive, psychosocial, and emotional outcomes for children."
The new policy is an update to the previous "Guidance for Effective Discipline," published in 1998. The consensus of that policy was that parents should consider other ways to discipline a child that did not involve spanking, but did not specifically say to avoid spanking.
So why the change? The 2018 policy is relying on research that suggests spanking does more harm than good — both in the short term and in the long term.
"In the 20 years since that policy was first published, there's been a great deal of additional research, and we're now much stronger in saying that parents should never hit their child and never use verbal insults that would humiliate or shame the child," Dr. Robert Sege, lead author of policy statement told CNN.
Advertisement - story continues below
The new policy is firmly against spanking and verbal abuse, reading that parents "should not use corporal punishment (including hitting and spanking), either in anger or as a punishment for or consequence of misbehavior, nor should they use any disciplinary strategy, including verbal abuse, that causes shame or humiliation."
The AAP is not suggesting that parents avoid dolling out consequences to their children, rather, the policy encourages parents to lean on "healthy forms of discipline."
A full list of the AAP's recommended ways to discipline can be found at healthychildren.org, and include strategies like "positive reinforcement of appropriate behaviors, setting limits, redirecting, and setting future expectations," all of which are listed in the new policy guidelines.
Sege said that most parents seem to use spanking as a last result, and would fare better if they dealt with their child's behavior using the above-mentioned strategies so that behavior does not escalate into a "last result" scenario.
Advertisement - story continues below
"Simply put, parents who manage their children's behavior well may no longer feel the need to use more violent approaches." Sege said.
What do you think about the AAP's new effective discipline policy?
Truth and Accuracy
We are committed to truth and accuracy in all of our journalism. Read our editorial standards.
Conversation