Commentary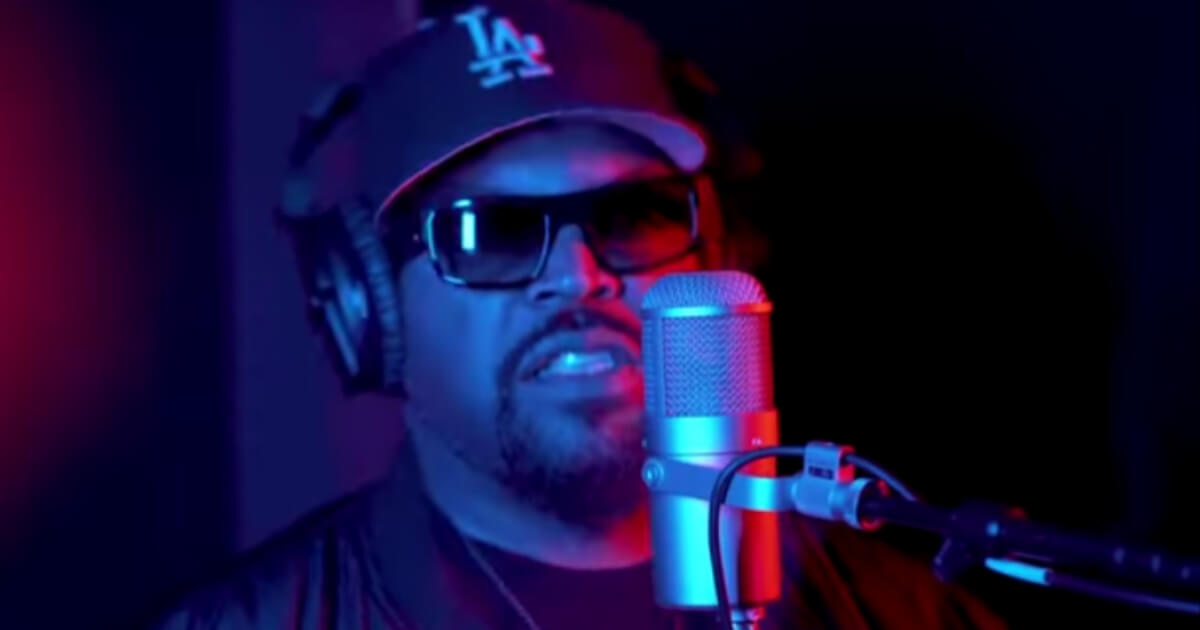 Famed Rapper Releases Vile 'Arrest the President' Song
He previously had good things to say about Donald Trump when the famous businessman was running for president. He never endorsed Trump, but he said the then-presidential candidate embodied "the American dream."
But today, famed rapper and actor Ice Cube has joined the herd of Hollywood liberals with extreme and profit-motivated negativity toward Trump. He also took it a step further than the typical slobbering interview most celebs give on social media to see who can be the most anti-Trump entertainer by writing a song about his dislike of the president.
And the theme of this musical masterpiece? Arresting the president — the same man the rapper once claimed was what most Americans aspire to be.
Advertisement - story continues below
Ice Cube: 'Donald Trump is What Americans Love' About 'The American Dream' @oliverbcampbell @Cernovich https://t.co/V88NC7ee3w

— CNN is a joke (@tony_sanky) August 17, 2016
The new song not only accuses Trump of the still-not-proven-after-two-years-of-investigation "Russian Collusion" narrative, but it has the awful "N-word" in it, as well. Classy.
"Arrest The President" – the first track from #EverythangsCorrupt just dropped. Hit the link and listen to some truth now.https://t.co/Iwr7afo3pV pic.twitter.com/BrQqaBaRrE

— Ice Cube (@icecube) November 9, 2018
Advertisement - story continues below
In the song, which is part of the new "Everything's Corrupt" album, Ice Cube — whose real name is O'Shea Jackson — sings about collusion as if it is accepted fact. He even takes that further by calling Trump "Russian Intelligence."
Are you tied of Hollywood's treatment of the president?
And he also laments in the song that Trump and his administration treat the White House like a "trap house."
The premises in his song are, of course, ridiculous. But they fit well with the unhinged leftist hate and narrative that has been on full display for the past two years.
Want a sure-fire way to promote a new album? Make up a Trump-bashing song.
Advertisement - story continues below
While most of those commenting to the singer's teaser tweet were in full support of the "arrest the president" message, there were plenty of others across Twitter who were not as supportive.
One critic noted the "f-bomb" the rapper directed at police in 1998, yet today he is asking for law enforcement to do the right thing by "arresting" Trump.
Others in the Twitterverse also weren't impressed by the obvious effort by the rapper to remain relevant.
Wow, how original he's a Russian, Ice Cube should change his name to BOR-ING.

— Paul Anderson 👀 (@paulzpc) November 10, 2018
Advertisement - story continues below
Seeing what 90's rap stars will do for publicity these days is fantastic.

— Stephen Harvey (@stevie_harvey) November 10, 2018
He went from hating president's who ignored him to hating a president that helped his community have the lowest unemployment ever N is trying to keep it that way by not saturating the work place with low wage workers but hey, you can be "edgy" when your rich and disconnected
MAGA

— Thomas Barbieri (@thomasbarbieri1) November 10, 2018
Advertisement - story continues below
Imagine the outrage if a performer had created a song that featured any type of criticism of  President Barack Obama? They would have been ostracized from the entertainment community.
Double standards and hypocrisy are the norm on the left, and particularly among entertainers, who believe the office of the presidency only needs to be respected when it's occupied by a Democrat.
Conversation