Commentary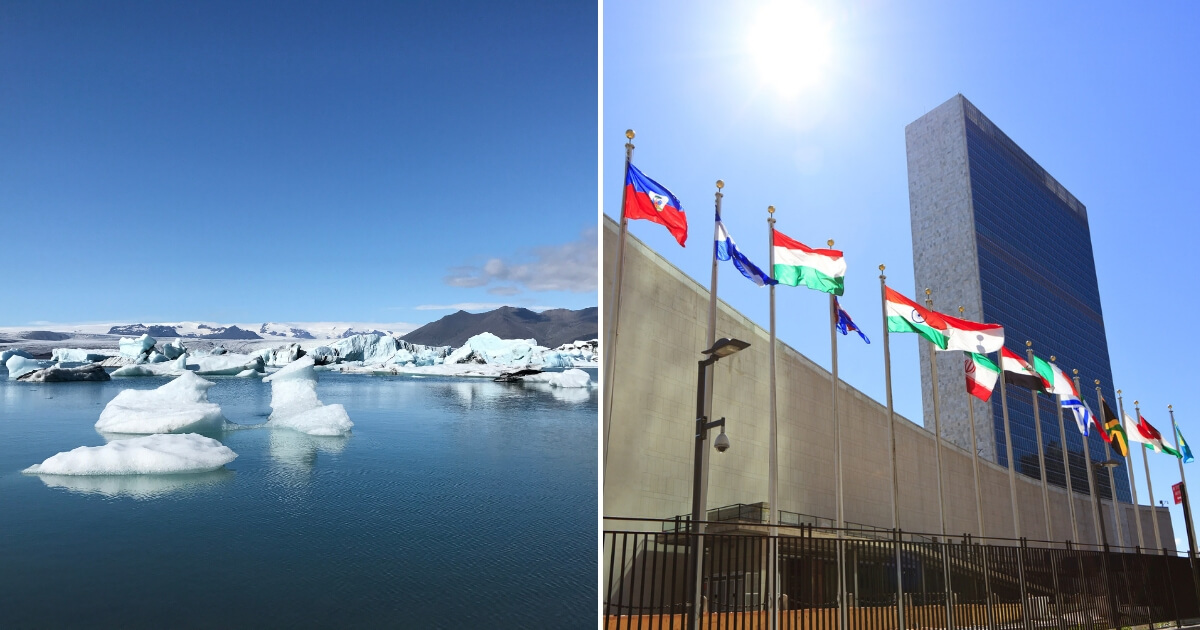 Flashback to 1989: UN Predicted 'Disaster' If Global Warming Not Checked by 2000
Imagine for a moment that it's 1989. Janet Jackson and Paula Abdul rule the airwaves, Harrison Ford defeated the Nazis in "Indiana Jones and the Last Crusade," and the United States is poised to become the world's first hyperpower as the Soviet Union crumbles from within.
It looks like the dawn of the American Century — a time where the U.S. would become the unchallenged military, cultural, and technological power on the Earth.
Then, on June 29, you open the paper.
Advertisement - story continues below
To your horror, you read about a threat bigger than the USSR ever was. This new force is capable of wiping entire nations off the map and causing wholesale starvation and war due to crop failure. It's invisible, and can't be shot, reasoned with, or paid off.
Worse yet, the article gives the world a 10-year window. Beyond that, the fate of the Earth is sealed.
I'm talking, of course, about global warming.
The Associated Press article warning of the phenomenon, titled "U.N. Predicts Disaster if Global Warming Not Checked," cited a United Nations official who predicted doomsday would befall humanity if global warming was not addressed by the year 2000.
Advertisement - story continues below
The official, Noel Brown, gave warnings with little room for interpretation.
"As the warming melts polar icecaps, ocean levels will rise by up to three feet, enough to cover the Maldives and other flat island nations," the AP said Brown told them.
Do you think global warming is a serious issue?
In the current year of 2019, footage posted to Twitter shows the Maldives aren't exactly the Waterworld-esque dystopian hellscape Brown promised.
Instead, the Maldives look more like a lush tropical paradise.
Beautiful day in the Maldives 🏝 pic.twitter.com/ce9YA8X1VR

— TRAVEL TICKET ✈️ (@TRAVELTICKET_) March 3, 2019
Advertisement - story continues below
Seemingly using everyday Americans' fear of communism and the USSR, the article referenced a U.N. study and promised that "shifting climate patterns would bring back 1930s Dust Bowl conditions to Canadian and U.S. wheatlands, while the Soviet Union could reap bumper crops if it adapts its agriculture in time."
Instead of becoming an agricultural powerhouse, the Soviet Union dissolved two years after the publication of the AP article.
And far from a 1930s-style dustbowl, the USDA confirms that crop yields in the United States have been on a constant and steep upwards trend since the 1980s.
Advertisement - story continues below
Brown told the AP that temperatures could rise by 7 degrees in 30 years.
We conveniently live nearly 30 years after the publication of this article. Since 1880, the global temperature has risen by 0.8 degrees, according to NASA.
Unless a cataclysmic firestorm engulfs the world by June of this year, it looks like Brown's predictions will simply be swept into the dustbin of history and conveniently forgotten.
Conversation