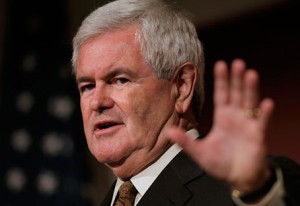 A group supporting Republican presidential candidate Newt Gingrich says it will remove errors from a film it made about Mitt Romney's business experience — if Romney helps them figure out what is inaccurate.
The political action committee Winning Our Future sent Romney a letter asking him to respond to several questions about his tenure at Bain Capital, a private equity firm.
The PAC, run by Gingrich allies, says the questions will help clarify any errors in a film the group released this week assailing Romney's experience at Bain. The accuracy of some of the film's assertions have been called into question.
Advertisement - story continues below
On Friday, Gingrich asked the group to either edit out any inaccuracies or take down the ad entirely.
Read more at Officialwire.com
What do you think? Scroll down to comment below.