Commentary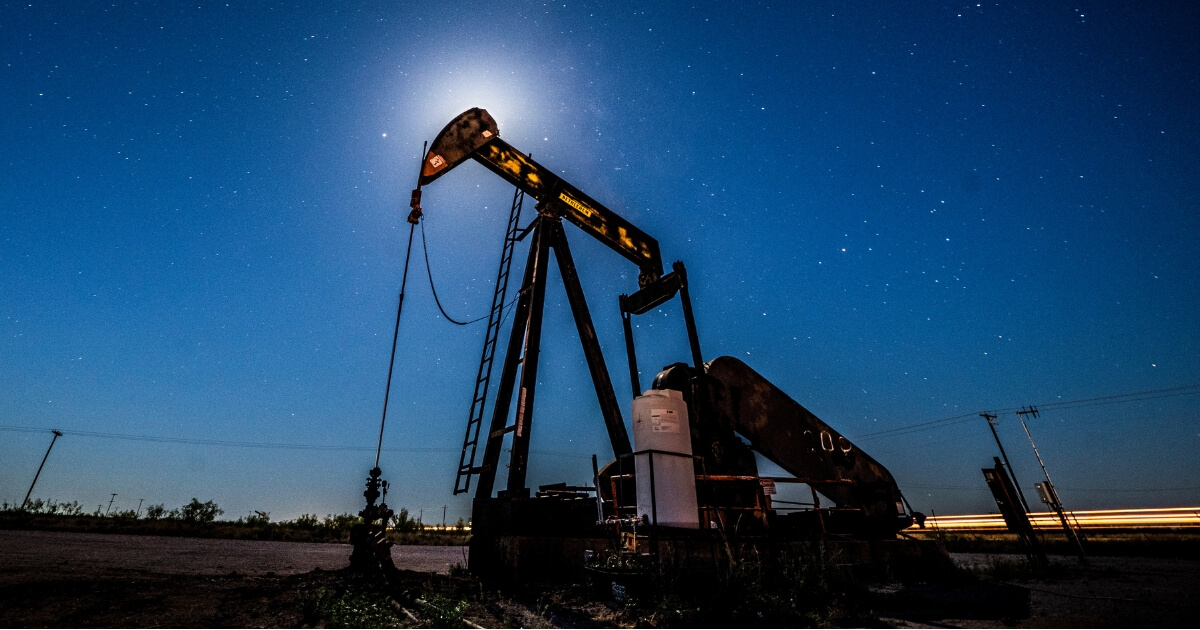 Historic: Largest Oil and Gas Reserves Ever Assessed Found in United States
Despite doom and gloom from voices on the left, the U.S. oil industry is booming — and it may be about to get even bigger.
On Thursday, the U.S. Department of the Interior made a major announcement: Some of the largest oil and gas reserves ever discovered have been assessed in the western United States. Even better, experts believe that much of the newly discovered oil is accessible, which could mean a rich future of Americans.
U.S. Geological Survey estimated the untapped areas in the Delaware Basin hold about 46 billion barrels of oil, 281 trillion cubic feet of natural gas and nearly 20 billion barrels of natural gas liquids.
Advertisement - story continues below
Despite having the name of an East Coast state, the oil basin covers a wide area in western Texas and southeastern New Mexico.
U.S. Secretary of the Interior Ryan Zinke couldn't hide his enthusiasm in announcing the historic discovery.
"Christmas came a few weeks early this year," he declared in a statement. "American strength flows from American energy, and as it turns out, we have a lot of American energy.
"Before this assessment came down, I was bullish on oil and gas production in the United States. Now, I know for a fact that American energy dominance is within our grasp as a nation."
Advertisement - story continues below
It's no secret that Middle Eastern oil has played a major role in geopolitical conflicts. When it comes to oil, many people think of places like Saudi Arabia, but the new discovery could help keep the U.S. energy independent for many years.
"In 2016, independent oil and gas consulting firm Rystad Energy released data that revealed Texas held 60 billion barrels of shale oil, more recoverable oil than in Saudi Arabia," Breitbart explained. The latest information from the USGS appears to confirm that.
Do you support modern oil recovery methods like fracking?
"Knowing where these resources are located and how much exists is crucial to ensuring both our energy independence and energy dominance," USGS Director Jim Reilly said.
In many ways, the Delaware Basin discovery is the icing on the cake for America. Even before the stunning assessment was released, the U.S. was making major gains compared with competing countries.
"U.S. oil exports reached a record 3 million barrels a day last week — a greater amount than is pumped each day by all but three OPEC countries," CNBC reported back in June. "U.S. oil and related products exports totaled 8.5 million barrels a day last week, the most ever."
Advertisement - story continues below
On the same day that the Delaware Basin news broke, Reuters also reported that in a historic first, America was exporting more oil than it was having shipped in.
"The United States last week exported more crude oil and fuel than it imported for the first time on record," the news service said.
"When adding in all imports and exports of crude and refined products, the U.S. exported a net 211,000 barrels per day for the week through Nov. 30 — the first time that has happened, according to U.S. Energy Department figures dating to 1973," Reuters continued.
Americans are already seeing the positive results. With gas prices under $2 per gallon in many parts of the country, the latest news will no doubt put a smile on many people's faces, and leave more cash in their wallets.
Advertisement - story continues below
Are you tired of all the winning yet?
Conversation