Commentary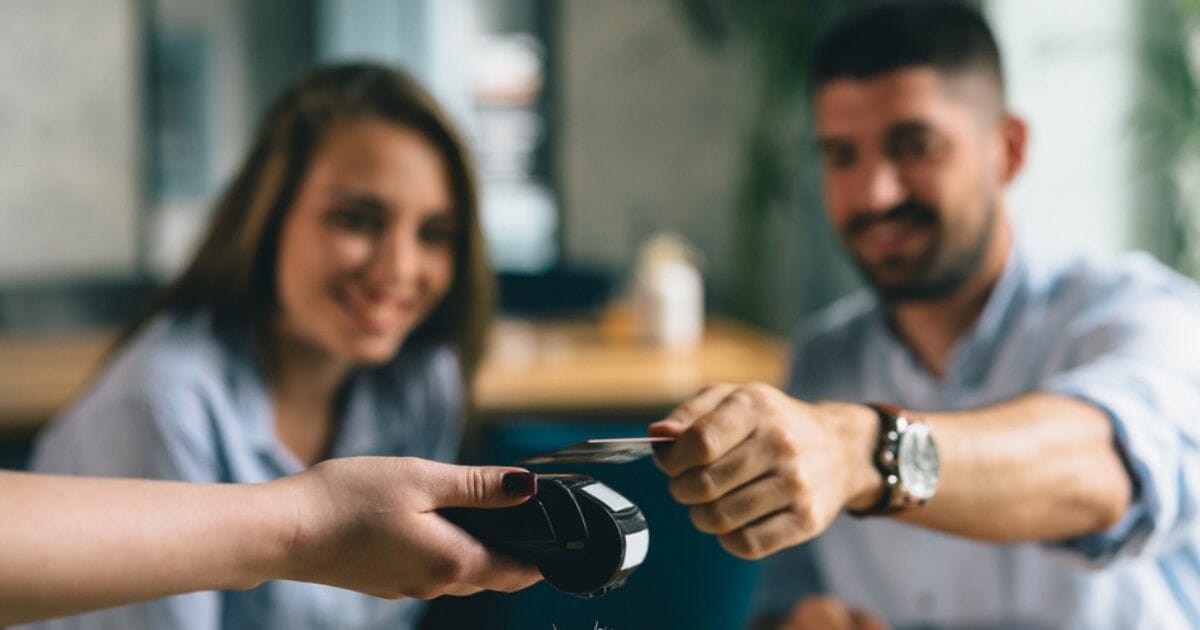 A History Lesson from Leftists: Tipping Your Server Is Rooted in Racism
Many in the Democratic party, including some of the 2020 presidential hopefuls, are whipping out the race card these days as their go-to strategy on policy issues.
According to a recent Politico piece titled "The Racist History of Tipping," penned by the Rev. Dr. William J. Barber II, who works as a senior lecturer of Repairers of the Breach and co-chair of the Poor People's Campaign: A National Call for Moral Revival, leftists want you to know that tipping your waiter is rooted in racism.
Barber's Politico piece starts by talking about the House of Representatives' upcoming vote on the Raise the Wage Act — a bill that will take federal minimum wage to $15 per hour by 2024, which he claims will help end the harmful "legacy of slavery."
Advertisement - story continues below
"You might not think of tipping as a legacy of slavery, but it has a far more racialized history than most Americans realize," Barber wrote. He cites a Congressional Budget Office report that reveals how such an increase would benefit black workers, especially in the restaurant industry.
But what Barger is hyper-focused on is a provision in the bill that would end the subminimum tipped wage, which is how restaurant owners are able to pay a low minimum wage — $2.13 per hour — because many employees are primarily paid via tips. He pointed out the subminimum tipped wage "deepens economic inequalities" and is a "relic of slavery."
After pouring through a history of how tipping was a practice in Europe which Americans adopted to seem more sophisticated, he said that U.S. companies looked for ways to pay formerly enslaved people a lower wage after the end of the Civil War.
Barber quoted a journalist's thoughts from 1902 — which can be found in a 2009 book written by Kerry Seagrave — that the journalist was embarrassed to tip a white man. "Negroes take tips, of course; one expects that of them—it is a token of their inferiority," the journalist wrote 117 years ago. "Tips go with servility, and no man who is a voter in this country is in the least justified in being in service."
Advertisement - story continues below
Barber quoted another author's thoughts from a 1916 anti-tipping study called "The Itching Palm," in which author William Scott wrote, "The relation of a man giving a tip and a man accepting it is as undemocratic as the relation of master and slave."
"A citizen in a republic ought to stand shoulder to shoulder with every other citizen, with no thought of cringing, without an assumption of superiority or an acknowledgment of inferiority," Scott added.
Do you think tipping servers is rooted in racism?
Barber went on to blame the powerful restaurant industry from preventing the banning of tips. He explained how Congress was able to increase the tipped wage until 1996 when Herman Cain, a restaurant businessman at the time, agreed with lawmakers to an increase in the minimum wage as long as the tipped wage remained $2.13 per hour.
Barber admits that things are a lot different than they were 150 years ago, but he continued to stress the "inequalities passed down from that time" by citing a study that shows restaurant workers are more likely to be poor or near-poor than other workers.
And he's right. It doesn't take a history buff or a business analyst to understand that restaurant jobs are often a stepping stone to advancing one's position.
Advertisement - story continues below
Barber, who I have no doubt is an intelligent person, believes that paying restaurant workers $15 per hour will magically fix everything. In reality, it would likely force employers to raise prices, cut jobs and potentially shutter their doors.
A writer for left-leaning Mother Jones asserted the practice of tipping has "unsavory roots" and pointed to its European origins wherein aristocrats tipped their servants.
Frankly, using race to advance the proposal of paying someone who mops the floors at a restaurant $15 per hour is absurd.
Make no mistake, slavery is an eternal black eye on American history, but we're long past those days and workers now voluntarily take tipped jobs. Nobody is forcing them. If a person, regardless of ethnicity, doesn't want to work in what Barber called a "racist tiered wage system," it is his or her decision.
Advertisement - story continues below
I can tell you from personal experience and from the experiences of people close to me who work in the industry: Tips can be a substantial source of cash. There's good reason why many people work in industries that rely on tips.
That's probably even more accurate thanks to President Donald Trump's positive impact on the economy. Americans tend to spend more when their retirement portfolios are on the rise.
I wonder how many servers will ponder Barber's thoughts whenever patrons leave a generous tip for great service? The answer is zero. Servers have an incentive to deliver stellar service because it likely means they will be rewarded with good tips. The system has worked quite well.
If the left wants to win over Americans in 2020, it would be wise to put the race card back into the deck, because not everything — especially the practice of leaving a tip — is about race.
Truth and Accuracy
We are committed to truth and accuracy in all of our journalism. Read our editorial standards.
Conversation