Commentary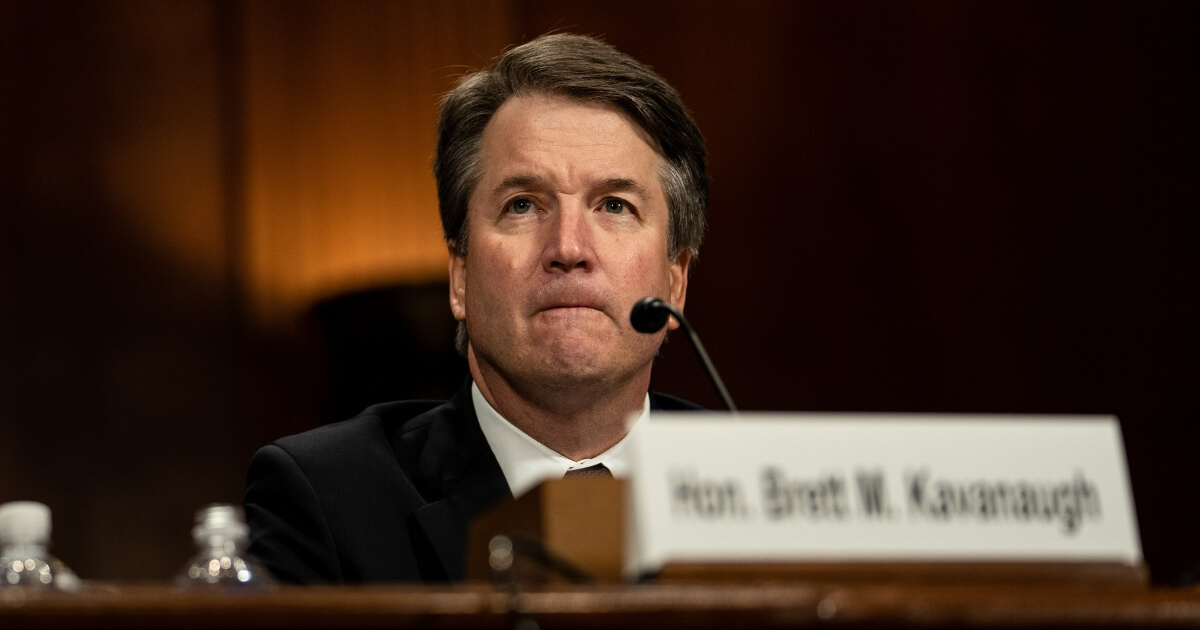 Insane: Anti-Kavanaugh Crowd Literally Resorting to Witchcraft
Desperate liberals are exhausting all options to defeat their newest nemesis, Supreme Court Justice Brett Kavanaugh, even if it means resorting to witchcraft.
Liberals have used almost every single trick in their strategy guide to take down Kavanaugh.
Previously, liberals threw sexual assault accusations at Kavanaugh, but that didn't work.
Advertisement - story continues below
Then, the left threatened to impeach Kavanaugh after he was confirmed. That probably won't work, either.
Now liberals are threatening to literally hex Kavanaugh with witchcraft.
Next Saturday, the witches of Brooklyn, New York will convene in an attempt to take down their nemesis.
"Please join us for a public hex on Brett Kavanaugh, upon all rapists and the patriarchy at large which emboldens, rewards and protects them," the witches wrote on their Facebook event page.
Advertisement - story continues below
It looks like we have nothing to worry about because the witches will be targeting something completely imaginary: the patriarchy.
The liberal witches made sure to shoehorn their left-wing talking points into the post.
Do you think the left is getting desperate?
"We are embracing witchcraft's true roots as the magik of the poor, the downtrodden and disenfranchised and it's history as often the only weapon, the only means of exacting justice available to those of us who have been wronged by men just like him," the witches wrote.
In their delusional minds, only witches are able to stop the evil patriarchy who oppress the poor, downtrodden, and disenfranchised.
Are these witches or just liberals in pointy hats playing pretend?
Advertisement - story continues below
Perhaps these "witches" just wanted an excuse to go trick-or-treating at the age of 40.
I guess there won't be a need for trick-or-treating when the event organizers are going to be keeping 50% of the event proceedings while only half of the money is going to charity.
The charity money is split between the Ali Forney Center (a gay homeless shelter) and Planned Parenthood.
It might not be a good idea to donate money to a pro-abortion organization from a witchcraft ritual. It gives off a "child sacrifice" feeling.
Advertisement - story continues below
If you want to prepare for the ritual, the witches offer a wide range of bizarre classes and events.
They are holding a "Demonology 101" class next Friday and a "Yoga for Witches" class next Wednesday.
I'm sure the yoga skills will be necessary to take down Kavanaugh.
Liberals are officially desperate for associating themselves with these insane "witches."
Conversation