Commentary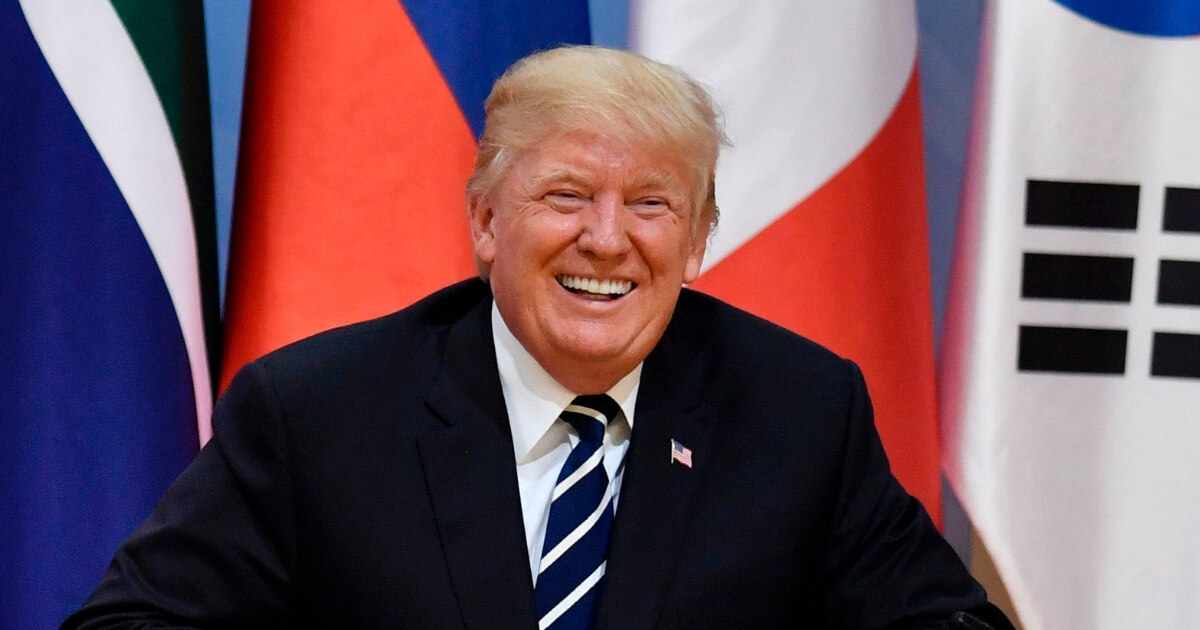 Liberal Boycotts Have Incredible Track-Record of Crashing and Burning; In-N-Out Is No Exception
Boycotts are always a tricky ordeal.

More often than not, it often feels like screaming into a void.

Take, for example, the #BoycottNFL movement. Whether it's concerns over CTE, Colin Kaepernick's alleged "blackballing," anger over national anthem protests or general apathy, the beleaguered NFL has seen a genuine decline in viewership in the last few years.

Advertisement - story continues below

The flip side to that, of course, is that the league is still the reigning and undisputed king of television ratings. Frankly, it's not even close. The majority of the most-watched television events last year were all NFL games.

But at least it's something. Whether you're on the far-left, far-right or somewhere in-between, the joint boycott of the NFL has at least put a tangible dent, no matter how small, in the most popular sport in America.

That being said, the NFL boycott has still been primarily spearheaded by a conservative tone. President Donald Trump's attacks on the NFL attest to this.

So what happens when a boycott is spearheaded by a liberal tone?

Advertisement - story continues below

Are you more likely to support a business when you hear liberals target it for a boycott?

The track record is spotty, at best.

The latest liberally focused boycott involves the fast food chain In-N-Out Burger.

Because In-N-Out had the unmitigated gall to donate to the Republican party, far-left Democrats have begun pushing the hashtag #boycottINnOUTburger.

Anecdotally, at least, it has not been working out.
The In-N-Out Burger line tonight at 8:50pm. Congrats organizers of #boycottINnOUTburger its working! ? pic.twitter.com/VoMvCkrXxR

— Stephen Puetz (@stephenpuetz) August 31, 2018
In N Out yesterday. Folsom
Line to get in the drive thru line and those in back of me. Parking lot full.
Somehow, the double double tasted better yesterday. pic.twitter.com/ckBhKuAKCw

— David Barton MD (@HI808_VB_BARTON) September 3, 2018
Advertisement - story continues below
As conservative pundit Jacob Wohl points out, the failure of the In-N-Out boycott is not exactly a blip.
https://twitter.com/JacobAWohl/status/1036644128149331969
Liberals routinely attack Chick-fil-A due to the company's strong Christian roots. One of the more noted attempts at a Chick-fil-A boycott occurred in 2012 when the company president made public comments opposing gay marriage.
"While we don't release exact sales numbers, we can confirm reports that it was a record-setting day (in terms of sales)," executive vice president of marketing Steve Robinson said when the controversy first erupted, according to Reuters.
Advertisement - story continues below
So that's 0-for-2 when it comes to boycotts of eating establishments. Surely they can do better in the entertainment industry, where the the far-left has such extensive reach.
Not so much.
Remember that the far-left decried the movie "American Sniper" for a litany of reasons. Some believed it was war propaganda, while others simply didn't like the American, Chris Kyle, who is the titular sniper.
"American Sniper" only went on to garner six Oscar nominations en route to a whopping domestic total gross of over $350 million. Not bad for a movie whose production budget was $58 million, according to Box Office Mojo.
Advertisement - story continues below
Considering the counter-productive galvanization these liberal boycotts tend to produce, it's certainly fair to wonder what good their attacks on Trump will do.
If past history is anything to go by, we may as well get ready for Trump's second presidential term in 2020.
Conversation