Commentary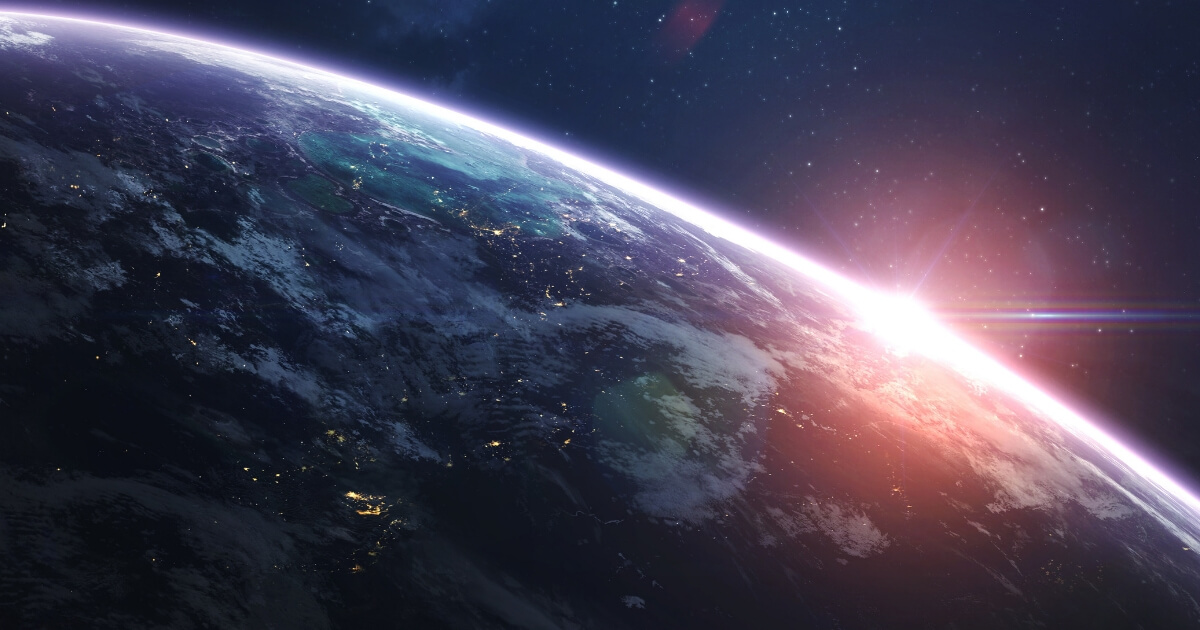 Mathematician Catches Global Warming Paper Overstating Temp Rise by Up To 600%
Researchers seeking to prove evidence of climate change recently published a study which claimed that ocean temperatures were increasing at a rate dramatically higher than previous estimates. Of course, it was unquestioningly accepted by believers in the climate change/global warming theory.
However, those researchers have since had to walk back their bold claims after a mathematician reviewed their findings and almost immediately spotted errors that called the legitimacy of the entire study into question.
The San Diego Union-Tribune reported that researchers from Princeton University and UC San Diego's Scripps Institute of Oceanography published a paper on Oct. 31 in the esteemed Nature journal. The paper claimed that ocean temperatures had actually warmed at a rate 60 percent higher than what had been previously estimated by the United Nation's Intergovernmental Panel on Climate Change.
Advertisement - story continues below
Unfortunately for those researchers, a mathematician named Nic Lewis — who is known to be skeptical of the so-called "scientific consensus" surrounding climate change claims — reviewed that study. He published his own findings on a climate change-skeptical blog known as Judith Curry, which pointed out a "major problem" with the ocean warming claims, one that may have inflated the supposed findings by as much as 600 percent.
Lewis pointed out how the main authors of the study — Princeton's Laure Resplendy and Scripps Institute's Ralph Keeling — had devised a "novel method" to determine the estimated rate of temperature increase in ocean waters and — literally on the first page of the study, as well as elsewhere — discovered major errors in their calculations that essentially changed the entirety of the study's findings.
That "novel method" utilized by the researchers involved calculating heat based off of measurements of the amount of oxygen and carbon dioxide rising above the oceans in various research station locations around the globe, a vast difference from the typical method that relied upon actual ocean temperature data obtained by robotic devices suspended at various depths of the ocean in different parts of the world, a method that admittedly has gaps in it.
In his sharp critique of their methods and calculations, Lewis concluded, "The findings of the Resplandy et al paper were peer reviewed and published in the world's premier scientific journal and were given wide coverage in the English-speaking media. Despite this, a quick review of the first page of the paper was sufficient to raise doubts as to the accuracy of its results."
Advertisement - story continues below
"Just a few hours of analysis and calculations, based only on published information, was sufficient to uncover apparently serious (but surely inadvertent) errors in the underlying calculations," he continued.
"Because of the wide dissemination of the paper's results, it is extremely important that these errors are acknowledged by the authors without delay and then corrected," he added. "Of course, it is also very important that the media outlets that unquestioningly trumpeted the paper's findings now correct the record too. But perhaps that is too much to hope for."
Do you think all climate change studies should be subjected to rigorous independent review for mathematical errors?
To his credit, one of the main authors of the study — Ralph Keeling — responded to Lewis' critique, took full blame for the mistakes that had occurred and expressed his gratitude to Lewis for discovering and alerting him to those mistakes.
"When we were confronted with his insight it became immediately clear there was an issue there. We're grateful to have it be pointed out quickly so that we could correct it quickly," said Keeling.
The researcher said his team had gone back and redone their calculations with Lewis' critiques in mind. While they still concluded that ocean waters were likely warming at a faster rate than the UN-IPCC estimate had previously determined, that rate was also most likely far less than they had originally deduced, within a wide probability of 10 to 70 percent, rather than 60 percent, meaning they could have overestimated the warming rate by as much as 600 percent.
Advertisement - story continues below
"Our error margins are too big now to really weigh in on the precise amount of warming that's going on in the ocean. We really muffed the error margins," Keeling admitted.
In other words, the study is now worthless bunk that can't be relied upon for anything, and should be retracted, though the researchers merely sent a correction to the Nature journal.
As for the "novel method" used by his research team, Keeling said his team would continue to use it and work to "fine tune" the process. "It's a promising new method, but we didn't get the precision right on the first pass," he said.
No, they sure didn't get it right, and the fact that their wildly miscalculated values were somehow able to make it past peer-review to be published as virtual gospel should be viewed as an embarrassment to all of those who advocate the belief in massive climate change and the leftist agenda to address it.
Conversation