Commentary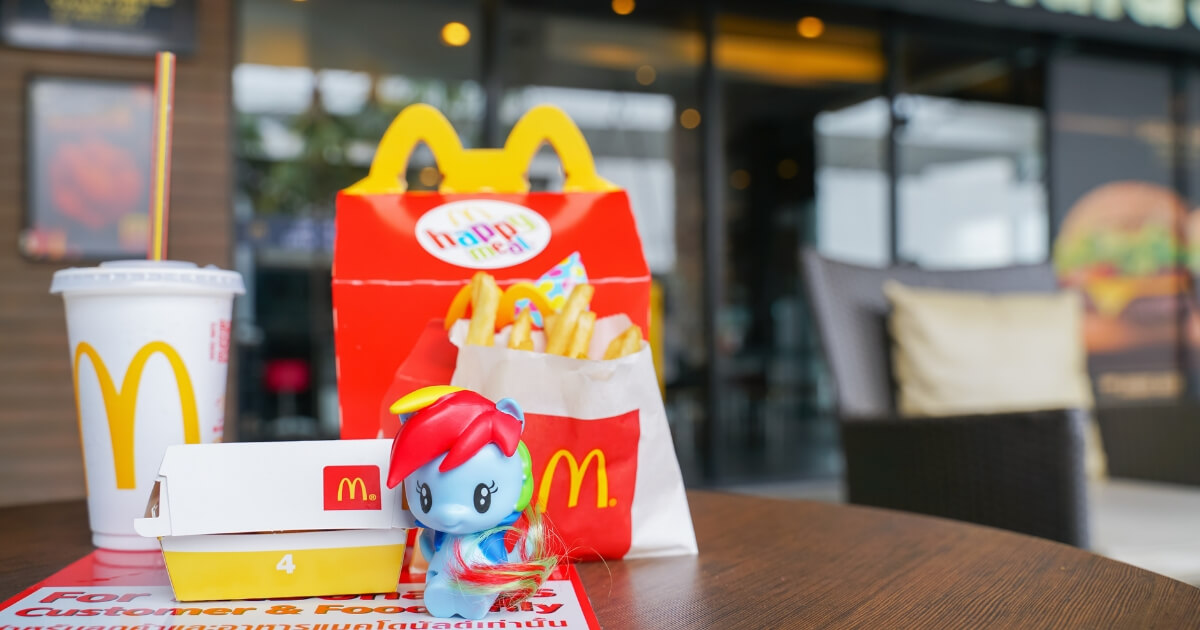 It Was Only a Matter of Time, Now Lawmakers Are Calling Happy Meals Sexist
Just when you think liberal lunacy can't go any lower, leftists will invariably find a shovel to dig just a little deeper.
When liberals claimed air conditioning was "notoriously sexist," I didn't think they could get lower. Oh, how wrong I was.
Liberals took their unhinged nonsense even further by claiming that iPhones were sexist. But surely they couldn't get worse, right?
Advertisement - story continues below
Wrong.
The far left has taken their absurdity and aimed it squarely at children's fast food meals.
Now, to be fair, McDonald's Happy Meals certainly deserve their fair share of criticisms. They're unhealthy, overpriced and the toys are garbage.
But to call Happy Meals sexist? That's a baffling one, to say the least.
Advertisement - story continues below
As the Detroit Free Press is reporting, more than a dozen Michigan lawmakers have nothing better to do than pass a House Resolution denouncing the designation between boys' and girls' Happy Meal toys.
This is not a joke. Instead of, say, focusing on the contaminated water in Flint, Michigan or working to improve the infrastructure of the once-great Detroit, liberal Michigan lawmakers are focusing on children's fast food meals. You couldn't make this stuff up if you tried.
Do you think Happy Meal toys should remain gender specific?
Unsurprisingly, Democratic State Rep. Leslie Love is the primary sponsor of the resolution. There are 14 other co-sponsors to the resolution.
"Often, the designated 'boy toys' are action figures or building toys; typically in primary colors, whereas 'girl toys' are often stuffed animals and are usually in a pastel color scheme,'' the resolution states.
Right off the bat, I'd like to ask, "So what?" These ideas on "gender neutrality" are maddening. Growing up as a boy, I preferred action figures and building toys. Are these liberal lawmakers trying to tell me that my 10-year-old self was wrong to think that?
Advertisement - story continues below
And if a boy or a girl wants the opposite toy, there's literally nothing stopping them from getting that toy.
"This is a significant issue as billions of these meals are sold every year and this practice can influence and limit children's imaginations and interests by promoting some toys as only suitable for girls and others only for boys."
Look, if the availability of certain Happy Meal toys is influencing and limiting children's imaginations and interests, parents have failed miserably at their jobs. And lawmakers have miserably failed their constituents by insisting this is something worthy of resolution.
"Customers should simply be offered the choice of toy. Example: Would you like a Transformer or a My Little Pony," the resolution adds.
Advertisement - story continues below
Customers are offered that choice, just not in as many words. I have a hard time believing that if a parent asked for a "My Little Pony" toy for their young son, McDonald's would correct them by saying, "You mean the girl's toy?"
I need to end this article because it is legitimately giving me a headache.
There are hundreds, if not thousands, of real world problems afflicting the United States. Happy Meal toys are unequivocally not one of them.
Conversation