News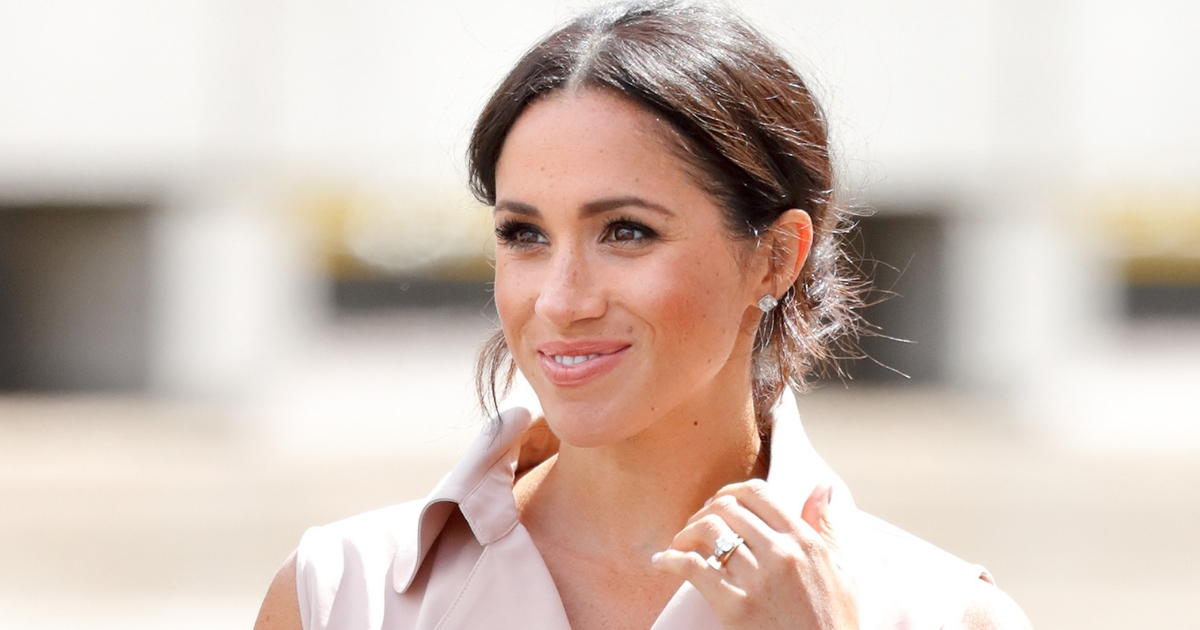 Meghan Markle's Secret Trips Revealed, See Her First Solo Project as a Royal
Food is a great way to unify people. Everyone has to eat, and everyone seems to love some sort of food, so we've turned a necessity into an art form.
There are foods for all sorts of occasions: celebrations, sickness, cold weather, hot weather and so on. Having someone over for dinner is a wonderful way to make them feel invited and cared-for (as long as you can cook or at least dial for delivery!).
Eating brings people together. Food, in some families, is traditional, and cooking isn't just about filling bellies, it's about taking advantage of seasonal produce or remembering a grandparent's special recipe.
Advertisement - story continues below
Meghan Markle may have married into a royal family, but that doesn't mean she leaves the meal prep to other people. In fact, it was during an evening when she and Harry were making dinner together that he proposed.
The recipe she used originally came from Ina Garten, a renowned, self-taught chef whose TV show and books have become wildly popular. You, too, can cook this special "engagement chicken" — sounds like a good recipe to have!
"Food is not about impressing people," Garten told People. "It's about making people feel comfortable, and nothing makes people feel more comfortable than like a family dinner like roast chicken."
Advertisement - story continues below
"Who knew if you make my chicken you could end up marrying a prince?" she quipped. "An adorable prince at that!"
Now, in her first solo project, Markle is working on a cookbook. But since she's a humanitarian and working to better the world around her, it's not her cookbook: It's a cookbook by Grenfell Tower victims.
Since January, Markle has been visiting with some of the victims and supporters of the victims who have come together to cook at the Hubb Community Kitchen — a kitchen they were granted use of in a local mosque.
When Markle found out the women could only meet up twice a week because of funding, she proposed that they use what they have to raise more money: their recipes. A cookbook came together, featuring recipes from the women at the Hubb kitchen.
Advertisement - story continues below
The introduction explains that the kitchen has become a place of community. "We cook the recipes we've grown up with; there's no stress, and the recipes always work because they have been made so many times — it's proper comfort food," the introduction reads, according to Daily Mail. "Swapping family recipes and moments of laughter gave us a sense of normality and home."
"We named ourselves the Hubb Community Kitchen to celebrate the thing that we all feel every time we meet — hubb means love in Arabic."
Markle did her part, pitching in to help wash rice and whatever else they needed. "I immediately felt connected to this community kitchen," she said. "It is a place for women to laugh, grieve, cry and cook together."
Advertisement - story continues below
Whether or not you like or even follow the royals, you have to admit this idea is brilliant. What better way to spread the Hubb Kitchen message and gain support than by sharing what brought these women together in the first place?
The book, "Together: Our Community Cookbook," will be released in the UK on Sept, 20. Will you buy this book to support these women?
Conversation