Commentary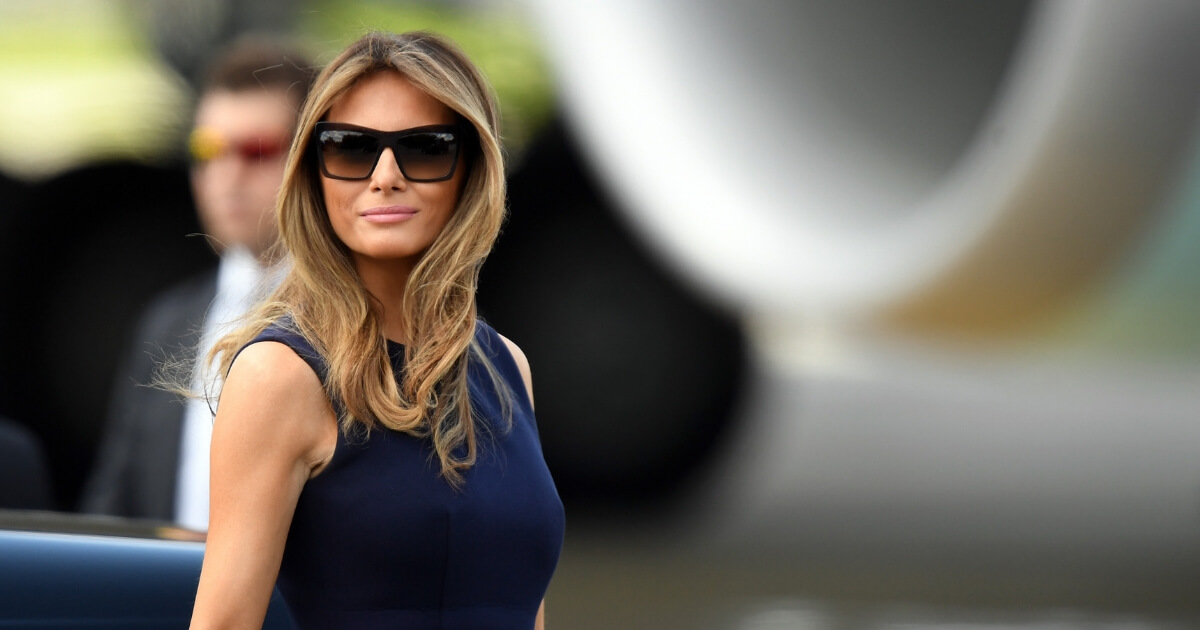 Melania Weighs In on NYT Op-Ed with Brilliant Lesson on America's History
It was published in The New York Times as a bombshell op-ed from an anonymous source. Supposedly, by a senior White House official who claimed to be part of the "Resistance," actively engaged in working against President Donald Trump.
Member after member of the Trump administration has not only expressed anger over the op-ed, but has denied being the writer behind it. According to Fortune, that number has already topped one dozen.
But perhaps one of the most illuminating responses has come from First Lady Melania Trump. Born in "1970, in Novo Mesto, Slovenia (then part of communist Yugoslavia)," Biography notes that she "is said to be fluent in the Slovenian, English, French, Serbian and German  languages, with other outlets reporting that she speaks Italian, as well."
Advertisement - story continues below
So, remember that. She was not born in this country, did not grow up learning its history and English not her first language.
When CNN's Kate Bennett asked the First Lady for a comment about The New York Times op-ed, she likely did not expect to get something that could potentially boost the Trump White House popularity even further. Melania Trump's statement is included in Bennett's tweet:
I asked @FLOTUS about the oped, here is her answer to @CNN: pic.twitter.com/MGYPijt7Vw

— Kate Bennett (@KateBennett_DC) September 6, 2018
The First Lady wrote, "Freedom of speech is an important pillar of our nation's founding principles and a free press is important to our democracy. The press should be fair, unbiased and responsible."
Advertisement - story continues below
"Unidentified sources have become the majority of voices people hear about in today's news. People with no names are writing our nation's history. Words are important, and accusations can lead to severe consequences."
"If a person is bold enough to accuse people of negative actions, they have a responsibility to publicly stand by their words and people have the right to be able to defend themselves."
Should the use of anonymous sources be limited in the media?
She closed her statement by lowering the boom. "To the writer of the oped — you are not protecting this country, you are sabotaging it with your cowardly actions."
Our foreign-born, non-native-English-speaking First Lady just schooled a whole lot of people on American history. And she did it in English.
Her message ties in well with her "Be Best" campaign. NPR wrote that the initiative was designed to "promote the well-being of children and work to raise awareness about online bullying and the impact of opioids on young people."
Advertisement - story continues below
Many have associated it with an effort against bullying. And that is how some could view the anonymously-authored op-ed. Bullying against her husband, the President of the United States, in the form of what some believe are suspicious allegations.
This is not the first time Melania has taken on either The New York Times or those who have gone after her or her husband. She may radiate class and elegance, but that does not mean she will put up with what she deems bad behavior.
Her point about anonymous sources is well said, and has been addressed by President Trump as well.
While anonymous sources have a place in investigative journalism, they now seem to be the rule rather than the exception. And that is a dangerous precedent to set.
Advertisement - story continues below
When no accountability is required, the media is no longer a free press, but a propaganda tool to be used by whomever has the reins, to whatever ends they wish to serve.
Conversation