News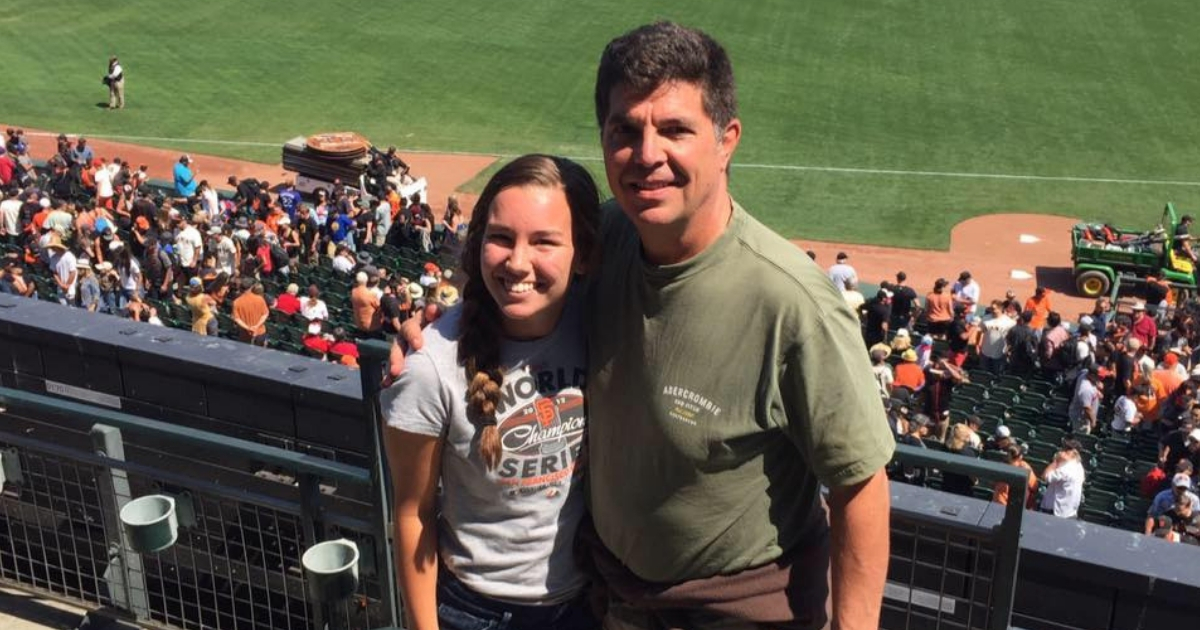 Mollie Tibbetts's Father Asks the Country To Not Make His Daughter's Death Political
The father of the late Mollie Tibbetts, a 20 year-old girl who was tragically murdered by a Mexican man living in the U.S. illegally, is speaking out on the recent debate that was sparked by his daughter's death.
He is asking the country not to blame the Hispanic community for the tragedy.
Authorities were guided to Mollie's body on Aug. 21 by Cristhian Bahena-Rivera, the 24 year-old facing first degree murder charges in Mollie's death, after she went missing July 18 while on a run.
Advertisement - story continues below
Mollie's father, Rob Tibbetts, is speaking out after the Latino community has been the target of a racial debate by politicians and pundits all over the country.
In an op-ed for the Des Moinse Register on Saturday, Tibbetts is calling for an end to the anti-immigrant sentiment, saying his daughter would be "vehemently opposed" to this reaction.
He says people have "chosen to callously distort and corrupt Mollie's tragic death to advance a cause" that Mollie would have believed was racist.
Advertisement - story continues below
"The person who is accused of taking Mollie's life is no more a reflection of the Hispanic community as white supremacists are of all white people. To suggest otherwise is a lie," he wrote.
Rivera resided in the Poweshiek County, Iowa, area for four to seven years, officials said.
Do you think Mollie Tibbett's death should be political?
"On Aug. 21, ICE lodged a detainer with the Poweshiek County Sheriff's Office on Christian Bahena-Rivera, 24, an illegal alien from Mexico, after he was arrested on murder charges," Immigrations and Customs Enforcement said in a statement to The Daily Caller News Foundation via email on Aug. 21.
While Tibbetts believes a fair trial is deserved and he encourages a debate on immigration, he says he and his family stand firm with the Hispanic community during this time, including that he has Hispanic family members.
Tibbetts's stepdaughter is Latina, he says, and her sons are Latino.
Advertisement - story continues below
"That means I am Hispanic. I am African. I am Asian. I am European. My blood runs from every corner of the Earth because I am American," he followed.
A preliminary autopsy found Mollie was killed by "multiple sharp force injuries," and officials said Rivera left her body in a cornfield near rural Brooklyn, Iowa, after putting her bleeding body in his the trunk of his black sedan.
"She may not be able to speak for herself, but I can and will. Please leave us out of your debate," Tibbetts said.
"Allow us to grieve in privacy and with dignity. At long last, show some decency. On behalf of my family and Mollie's memory, I'm imploring you to stop."
Advertisement - story continues below
Tibbetts also likened Mollie's death to that of John McCain's, saying they "were both good people" and knows the two of them would stand up and do something about the current immigrant rhetoric.
Tibbetts also appealed to Donald Trump Jr. as well, who wrote an op-ed on Aug. 31 that said Democrats' reaction to Mollie's death was "despicable."
"The act grievously extends the crime that stole Mollie from our family and is, to quote Donald Trump Jr., "heartless" and "despicable," Tibbetts wrote.
"Let's build bridges, not walls," he added.
Advertisement - story continues below
Conversation