News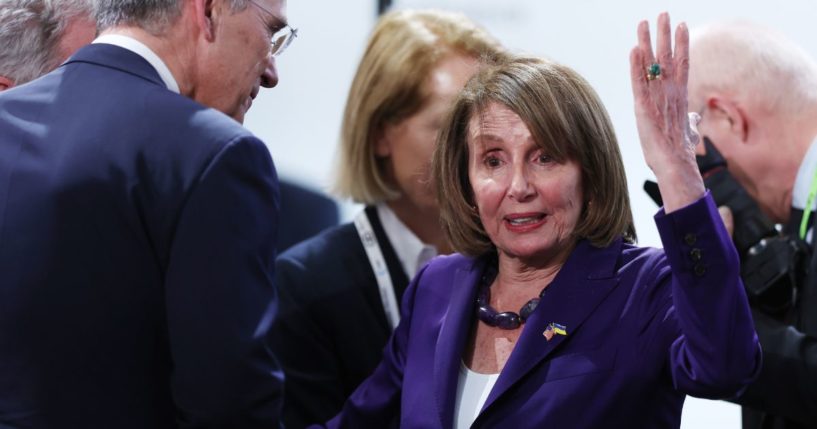 Nancy Pelosi Is Reportedly Wielding Significant Power from Behind the Scenes
As the House of Representatives transitions to new leadership, former Speaker Nancy Pelosi still holds onto power behind the scenes, according to Politico.
After nearly two decades of power, Pelosi had to yield her speakership to Rep. Kevin McCarthy of California, but is still calling shots from the sidelines, Politico reported. Fellow House Democrats are conflicted on who to look to, finding it difficult to see the former speaker as a regular member of the caucus.
It's "almost like having two popes," Democratic Rep. Dan Kildee of Michigan told Politico."It's actually gotten a lot better than some people would have predicted."
Advertisement - story continues below
While Pelosi still grasps onto her power, she mostly keeps out of daily operations to allow new Democratic minority leadership to take hold, like Minority Leader Hakeem Jeffries of New York and Minority Whip Katherine Clark of Massachusetts, according to Politico.
Former House Majority Leader Steny Hoyer and former Majority Whip James Clyburn, who now serves as assistant Democratic leader, have also adjusted to the new minority leadership.
"They have a prestige and a status and gravitas that's still pretty high. And they don't want to step on the current leadership's toes," Democratic Rep. Mike Quigley of Illinois told Politico.
Pelosi has been informing members about what might happen in a likely debt limit argument with the House Republicans, as she had a similar experience before, Politico reported. The former speaker doesn't have any committee assignments.
Advertisement - story continues below
Pelosi's office did not immediately respond to the Daily Caller News Foundation's request for comment.
Conversation