Commentary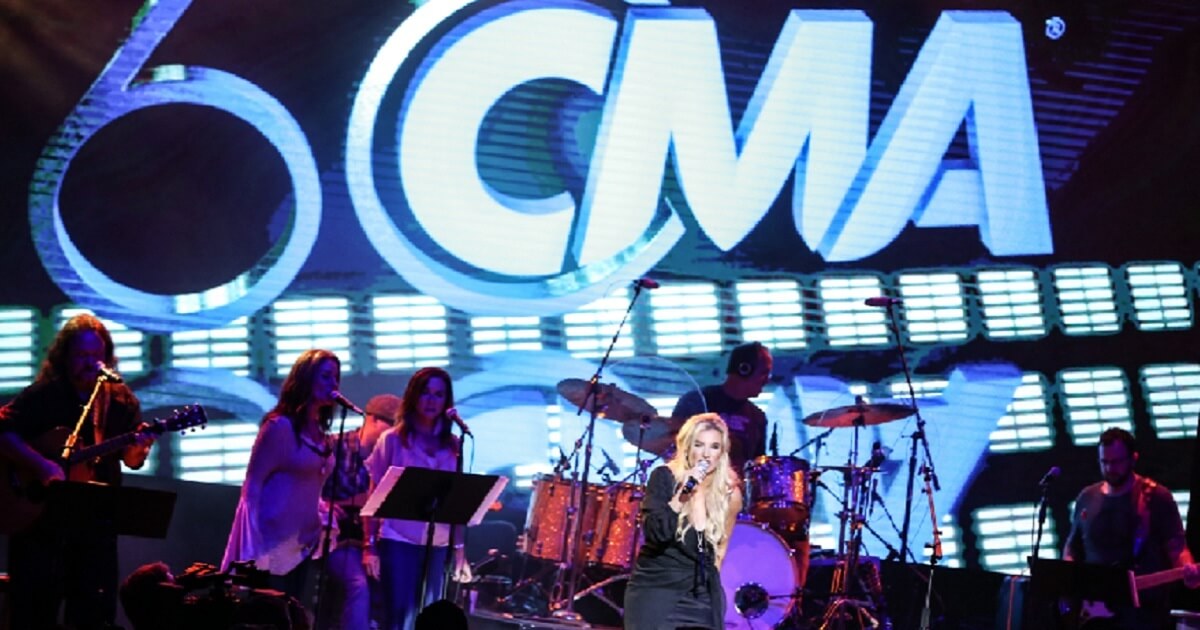 NYT Takes Aim at Country Music for Not Demonizing Guns
Here's a new one.
It's hardly news when left-leaning publications like the New York Times attack gun owners or Americans who proudly support the Second Amendment. That's pretty much par for the course.
At the very least, when the far left attacks gun ownership it makes sense, given their general narrative on the topic.
Advertisement - story continues below
But now, The New York Times is taking to attacking people for not demonizing gun ownership. What?
In a piece published Friday, titled "Country Will Talk About Hurt, but Not the Politics," author Elizabeth A. Harris takes the upcoming Country Music Association Awards show to task for having the unmitigated gall to offer sympathy to recent shooting victims while trying to remain apolitical.
Harris' thesis is a joke right out of the gate. To paraphrase an alleged Michael Jordan quote, "Law-abiding gun owners listen to country music, too."
"As far as country music goes, it's sort of no-man's-land to really go out and make a political statement," Nashville-based songwriter Andy Albert is quoted as saying in Harris' piece.
Advertisement - story continues below
And can you blame country music artists for not wanting to trudge onto that minefield? Sometime in the last several years, the far left has deemed it imperative that entertainment intersect with politics.
Be it athletes like LeBron James or comedians like Sarah Silverman, many celebrities have kowtowed to the leftist narrative that fans must be subjected to the politics of the real world while trying to escape from that very same world through entertainment.
Do you think country music should get more political?
"The emergence of the bro archetype at the turn of the 2010s began shifting the tone, as male performers — who still dominate the industry, along with a few female superstars — focused more on partying than cultural, or actual, politics," Harris opines in her piece.
Again, and this can't be stressed enough, music is entertainment. I think it's fair to say that the vast majority of people who listen to music do so to bob their heads and tap their toes, not to be lectured.
"It's just sort of in the water, it's just understood that none of these artists are trying to use this as a soapbox," Albert writes. "It's more likely to get liked and heard and recorded if we can find a way to navigate a political topic without pressing an opinion on the listener. And I think it becomes more universal when you're able to do that."
Advertisement - story continues below
Perhaps the most ludicrous part of all of this is that the country music world is still mourning the tragic loss of life in recent shootings — the Route 91 Harvest Festival that turned into a massacre last year was an open-air country concert before the shooting started. The topic of mass shootings is still being broached, albeit not in the way that leftists would like.
And that's really what we've come to expect from the far left in recent years. It's not enough for people to offer love and support in terrible times, Americans must also adhere to their strict guidelines lest they be called out in a national newspaper.
Further cementing that point, the Times does acknowledge several prominent musicians who have addressed shootings in their songs. Kane Brown, who performed at the country festival that was shot up in Las Vegas, wrote a song "American Bad Dream" that addresses the topic.
Carrie Underwood has a song on her most recent album called "The Bullet" that addressed the horrific pains that shooting victims and their loved ones go through.
Advertisement - story continues below
"Before, you never saw on the news there was a shooting today," Brown said in an interview with Rolling Stone. "Then, the next day, there's another shooting, and then the next, repeating. I'm basically just saying, stop being on the left side or the right side, just wake up and realize that we're in a screwed-up world and we need to try and fix it."
But Underwood and her country colleagues just aren't political enough for The Times..
If that doesn't tell you how unhinged and demanding the far left has become, nothing will.
Conversation