Commentary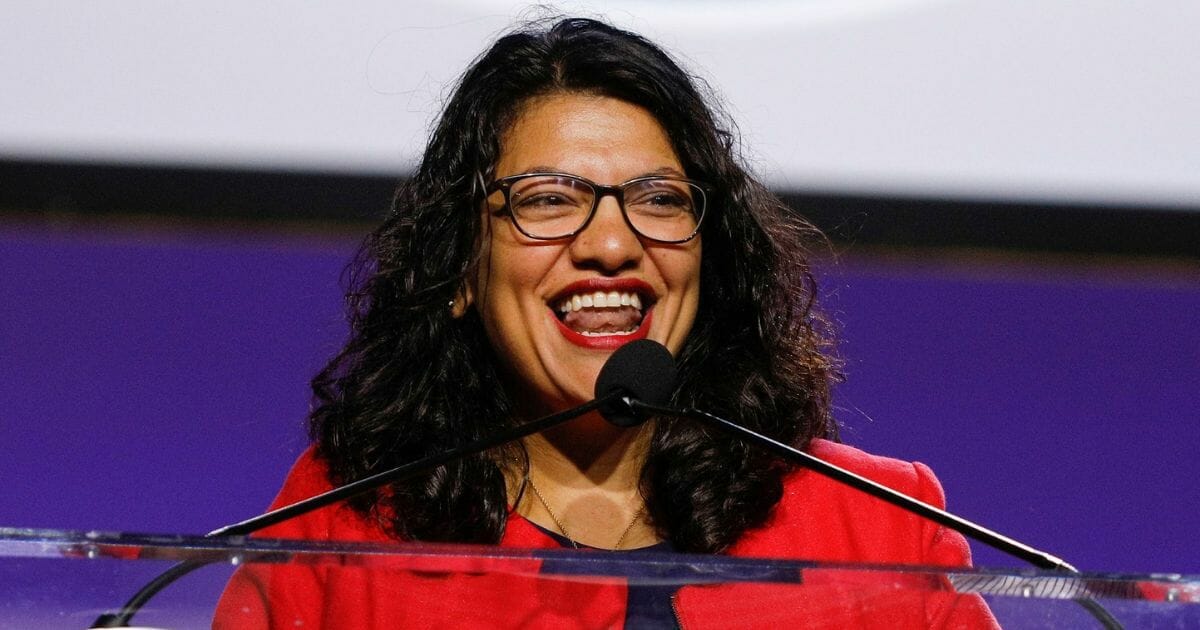 Oops: Tlaib Caught Offering Openings Paying Less Than Her $20 Minimum Wage Push
Conservatives often point to progressive economic proposals as fanciful ideas with dangerous real world implications. Medicare for All, the Green New Deal, and most recently, the $15 (or $20) minimum wage have all come under fire in 2019.
But while conservative economists and intellectuals can explain at length why those proposals are unrealistic, they may as well let progressives' own actions do the talking.
Democratic Michigan Rep. Rashida Tlaib recently proposed a federal $20 minimum wage but made the case against her own suggestion in a job opening for her congressional office.
Advertisement - story continues below
Tlaib made waves for declaring at an event in Detroit that "when we started [the minimum wage], it should have been $15. Now I think it should be $20," The Hill reported.
An intrepid Twitter user noted, however, that Tlaib's actions didn't live up to her words.
I guess $20/hour is best as an idea, right @RashidaTlaib? pic.twitter.com/VuwdALuUtG

— Taylor Mason (@taylomason) July 25, 2019
Advertisement - story continues below
"I guess $20/hour is best an idea, right?" Taylor Mason asked.
According to job website Daybook, Tlaib's office is "accepting applications for fall internships" that pay $15 per hour.
Do you think Tlaib will increase intern pay to match her $20 per hour proposal?
Intern tasks include "communicating with constituents on the phone and in the office" and "assisting staff with administrative tasks throughout the office," the listing states.
Tlaib had remarked in her Detroit speech that "they say [raising the minimum wage] is going to raise the costs, but I can tell you milk has gone up, eggs have gone up, everything has gone up."
WATCH: @RashidaTlaib calls for a $20 Minimum Wage. pic.twitter.com/tKsjOXDhIj

— America Rising (@AmericaRising) July 22, 2019
Advertisement - story continues below
Tlaib has made progressive economic ideas like a higher minimum wage a large part of her platform.
She even appeared in a video posted to colleague Rep. Alexandria Ocasio-Cortez's Twitter feed on Thursday in which the New York congresswoman calls for higher wages for interns.
"Experience doesn't pay the bills!" Ocasio-Cortez shouts as Tlaib laughs.
Advertisement - story continues below
Today I was asked why we should bother paying interns if they're "getting experience for their résumé."

Here's what we have say about that: pic.twitter.com/vbHoMTLDI3

— Alexandria Ocasio-Cortez (@AOC) July 25, 2019
If Tlaib truly supports the progressive ideas she preaches and wants to raise the minimum wage even higher, what better place to start than her own office?
Conversation