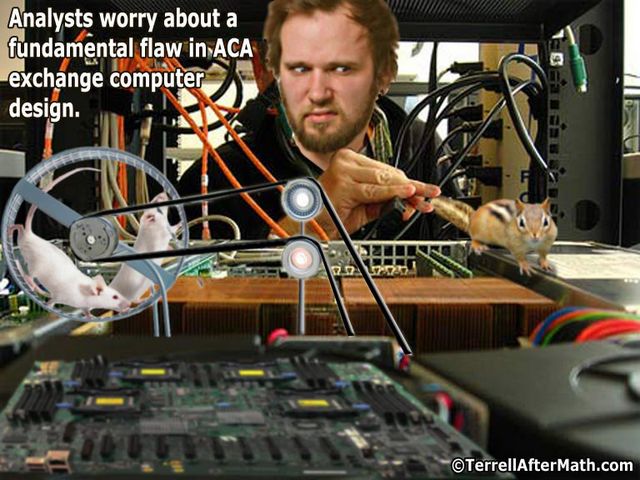 Some of us knew from day one. Others took a while to honestly look at what Obamacare is; still, others have dug in and decided to fight the truth. None of what they say now matters; Obamacare is the cruelest hoax perpetrated upon the American people in our history. It is a document filled with evil trip wires designed to destroy us, beat us down, and put us under socialist rule.
This begs the question: who wrote this bill? The answer is Robert Creamer, a federal felon. He's the husband of Marxist Congresswoman Jan Schakowsky, an evil screeching creature who still demands a "single payer" healthcare delivery system because although it has never worked anywhere, as a Communist, she KNOWS she can make it work with more money and power.  Creamer wrote 628 pages of Obamacare while he was in prison, having been convicted of 16 counts involving bank fraud (and of course income tax fraud – the Mother's Milk of Democrats.)
Advertisement – story continues below
Creamer served 5 months in prison and an additional 11 months under house arrest. Not exactly what would happen to you or me.
Creamer's hate-filled attack on America called "Stand Up Straight!" calls for the "democratization of wealth" in America, "progressive control of governments around the world," and of course amnesty for illegal aliens. It assures Democrats they could win a permanent majority in Congress by:
passing a national health care bill, thereby turning more people into wards of an ever-expanding government, and of the party that works to grow government; and
giving amnesty to all illegal immigrants, thereby creating, virtually overnight, a large new constituency of Democratic voters. 
Advertisement – story continues below
He counseled Democrats that to win complete control of America, they must "not just generate understanding, but emotion—fear, revulsion, anger, disgust." He added, "If the Democrats continue to stand firmly for immigrant rights, the issue will define immigrants' voting loyalties for a generation. If we are successful, a gigantic block of progressive votes will enter the electorate over the next 15 years—a block that could be decisive in the battle for the future."
Democrats understand this, but the dumbbells in the GOPe can't quite grasp the concept.
The views expressed in this opinion article are solely those of their author and are not necessarily either shared or endorsed by the owners of this website.
What do you think? Scroll down to comment below.