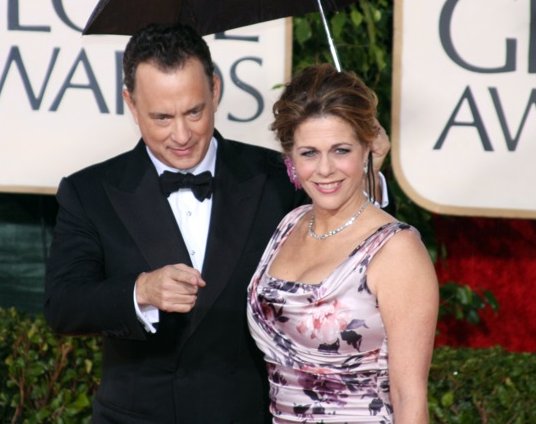 Rita Wilson, who do you think you are and why are you trying to make America a socialist gulag?
A network television show called "Who do you think you are?", which airs on Friday night's, traces the family trees of celebrities. Many of the shows provide interesting and insightful looks into family histories, but some expose the hypocrisy of those whose families are featured. Rita Wilson the actress and current wife of Tom Hanks was exposed this week.
While most episodes trace people's lineage back several generations, Wilson's went back only to her father's life in Eastern Europe from his birth in 1920 until his arrival here in America around 1950.
Advertisement – story continues below
As the story goes her father, who was born a Muslim in Greece, was brought to Bulgaria as a child and had strong ties there. He was a conscript into the Bulgarian army and was by definition one of Hitler's soldiers.
At some point he was tried and convicted of theft by the army and sent to prison which may be the first sign of his personal rectitude. If Hitler didn't like him he was probably a good man. When the Communists took over Bulgaria, because of his love of freedom, they declared him an "Enemy of the State" and put him in a work camp.
TRENDING: After Nearly 5 Years, Top Obama Official Still Hasn't Been Charged for Perjury Before Congress
Wilson's father had to risk his life to escape and do who knows what to get away from socialism to come to America a country he truly loved even before he got here.
Unfortunately none of her father's hatred for socialism has been passed on to his daughter Rita. She and her husband are BIG donors and BIG supporters of Barack Obama, a man whose policies clearly align with everything her father escaped on a dark night in the 1940's.
Advertisement – story continues below
Rita Wilson alone has handed Obama over $70,000 and not just years ago when he was lying about where he wanted to take our country, but within the past six months.
Stories like this beg the question: Do these Hollywood liberals have ANYTHING in their heads besides words somebody else wrote for them? Their hypocrisy is boundless.
Rita Wilson, who do you think you are and why are you trying to make America a socialist gulag?
To contact your Congressional Representative use this link: http://www.contactingthecongress.org/
To read more about this story use these links: http://fundrace.huffingtonpost.com/neighbors.php?type=name_address&lat=27.9726890000&oldest=1&lng=-82.7471480000&lname=WILSON&fname=RITA
Advertisement – story continues below
http://entertainment.gather.com/viewArticle.action?articleId=281474981227789
Photo Credit: Capital M (Flickr Creative Commons) http://www.flickr.com/photos/capital_m/
The views expressed in this opinion article are solely those of their author and are not necessarily either shared or endorsed by the owners of this website.
What do you think? Scroll down to comment below.