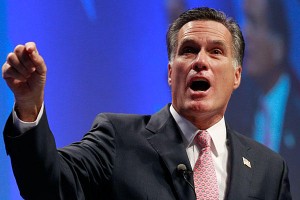 Republican presidential candidate Mitt Romney is trying to take the high road while his allies attack Newt Gingrich, the former House speaker now leading in Iowa.
Pressed on the issue Friday, Romney said he disagrees with Gingrich on Medicare. The former Massachusetts governor appeared at a grain products plant in Cedar Rapids.
Romney's supporters are making much sharper attacks on Gingrich. On Thursday, former New Hampshire Gov. John Sununu and former Missouri Sen. Jim Talent called Gingrich untrustworthy and self-serving.
Advertisement - story continues below
But Romney himself would say only that "people who have worked with Speaker Gingrich have their own views." He also would not comment on TV ads attacking Gingrich that his allies began airing Thursday.
The Gingrich campaign is hitting back, planning a conference call Friday to criticize Romney.
What do you think? Scroll down to comment below.