Sports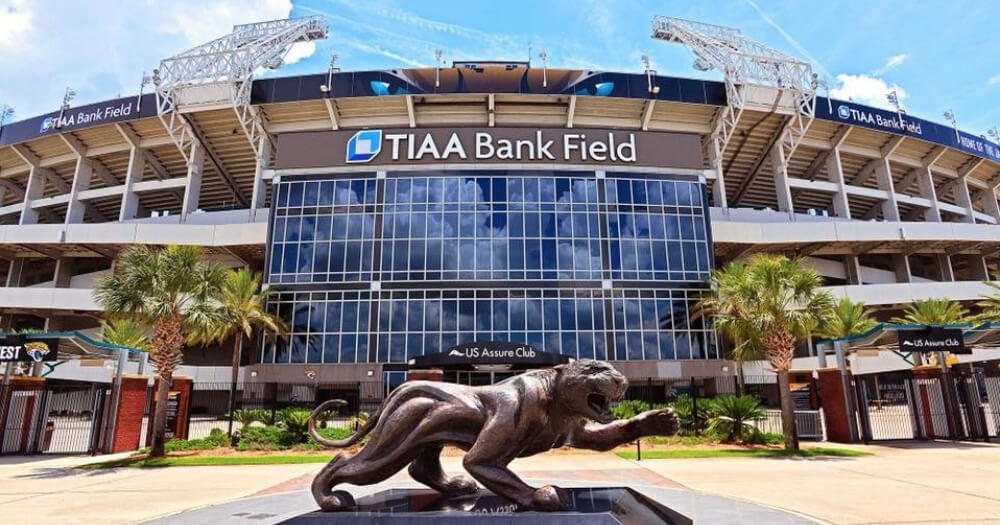 Six People Shot Near TIAA Bank Field 30 Minutes Before Kick-Off
Authorities say six people have been wounded, some seriously, in an apparent gang-related shooting blocks from the NFL stadium in Jacksonville where the Jaguars were hosting the Houston Texans.
Ron Lendvay, director of investigations for the Jacksonville Sheriff's Office, said the shooting erupted near a laundromat at 12:35 p.m. Sunday.
It occurred about a half mile from TIAA Bank Field, at A Phillip Randolph Boulevard and Pippin Street, about a half hour before kickoff.
Advertisement - story continues below
Five men and one woman ranging in age from their 20s to the 70s were rushed for medical care.
Lendvay told a news briefing Sunday the shooter fired from the passenger side of a gray sedan driven by someone else.
At this time, six adults shot with three in critical condition. No suspect(s) in custody. https://t.co/Z3STG9dJlC

— Jax Sheriff's Office (@JSOPIO) October 21, 2018
Advertisement - story continues below
He gave no indication of any link to the game, which started at 1 p.m. and wasn't affected.
Lendvay says any fans who parked near the shooting scene would be escorted to retrieve their cars afterward.
The Jacksonville's Sheriff's Office addressed the media at 3:20 p.m., while the game was in progress.
Advertisement - story continues below
Witnesses at the scene told News4Jax, two men and two women were shot in front of the laundromat.
One witness said that a man was shot in the head and a woman was shot in the hip.
Many said they saw people running out of the coin laundry business when the shots were fired.
Authorities are working to release a photo of the suspects and their vehicle later today.
Advertisement - story continues below
They are also asking the public's help should they have tips or information.
Conversation