Commentary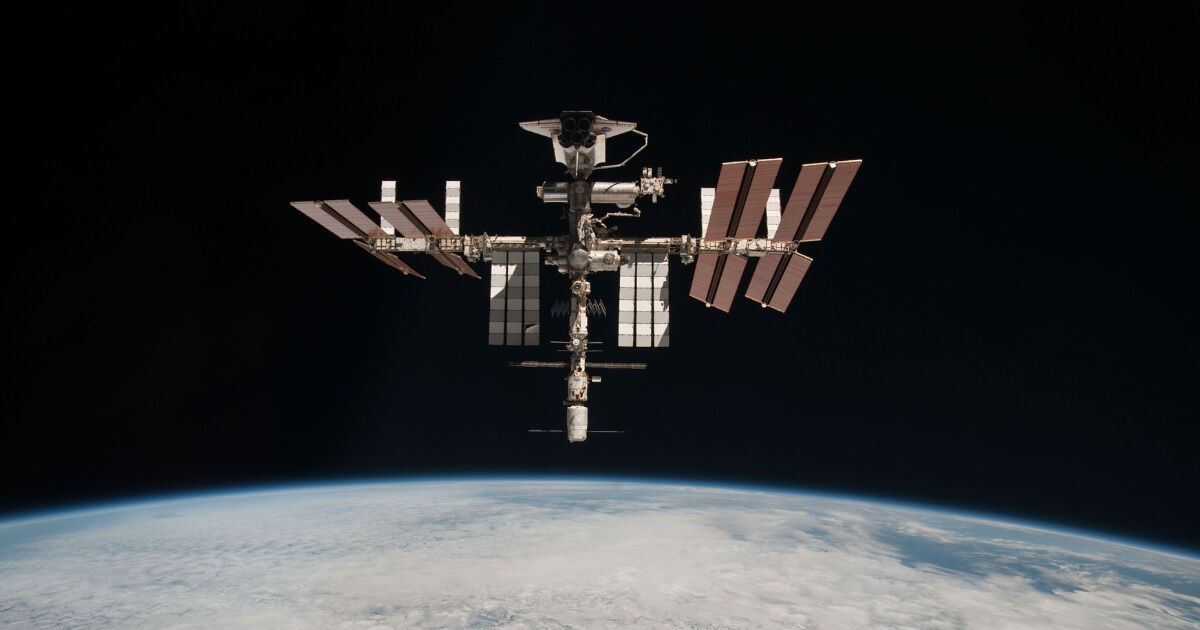 Russia Claims Deliberate Space Station Sabotage. Could Be Perfect Case for Trump's Space Force
When President Trump announced he was forming the Space Force to compliment the Air Force, the liberal media laughed. Conservatives, meanwhile, loved the idea.
So, which side was right? Well, perhaps we ought to look to Russia, who is claiming that damage to the International Space Station may have been done by deliberate sabotage.
"The chief of Russia's space agency is claiming that the small hole that caused an air leak on the International Space Station last week wasn't caused by a meteorite, as originally thought, but was deliberately drilled and could be evidence of sabotage," NBC News reported Tuesday.
Advertisement - story continues below
The hole was found Aug. 29 and successfully patched Aug. 30 using tape and epoxy.
"We are considering all the theories," Dmitry Rogozin, Russia's space agency chief, said on Monday.
"The one about the meteorite impact has been rejected because the spaceship's hull was evidently impacted from inside … It was done by a human hand — there are traces of a drill sliding along the surface."
There are two possibilities Rogozin says should be considered: deliberate sabotage or defect introduced during production.
Advertisement - story continues below
"Now it is essential to see the reason, to learn the name of the one responsible for that," he concluded. "And we will find out, without fail."
As for the possible sabotage, a former Russian cosmonaut raised a disturbing possibility.
Do you think that the Space Force is a good idea?
"If a cosmonaut pulled this strange stunt — and that can't be ruled out — it's really bad," Maxim Surayev told Russian state media.
"I wish to god that this is a production defect, although that's very sad, too — there's been nothing like this in the history of Soyuz ships."
Energia, the rocket-maker who produces the Soyuz, says that there might be a simpler explanation — a worker not wanting to admit to an error on the ground.
Advertisement - story continues below
Energia says that the worker could have patched the hole and not reported that it was drilled.
"The seal held for the two months the spacecraft has been in orbit before drying up and being dislodged by air pressure, according to the report," NBC News said.
NASA has been silent on the sabotage report, only saying that the fix has so far held and none of the six astronauts on the ISS are in danger.
The fact that sabotage can even be considered is an important argument for Space Force. After all, in addition to the ISS, we have other satellites that are crucial to our military capacity and national security. Space is invariably going to become more populated as technology increases. That's going to make it a natural target for terrorists, who are also going to have access to increased technology, as well as other nations like Russia and China.
Advertisement - story continues below
"My administration is reclaiming America's heritage as the world's greatest space-faring nation," Trump said when announcing Space Force, according to the Boston Globe.
"The essence of the American character is to explore new horizons and to tame new frontiers. But our destiny, beyond the Earth, is not only a matter of national identity, but a matter of national security. So important for our military. So important. And people don't talk about it.
"When it comes to defending America, it is not enough to merely have an American presence in space. We must have American dominance in space."
It's not just important for prestige, either. Yes, what happened on the Space Station may not be sabotage, but it's evidence that sabotage can happen — and those opportunities are going to become greater in the coming years. If America never has to deal with a single one of them, than Space Force could already be counted as a success.
Conversation