News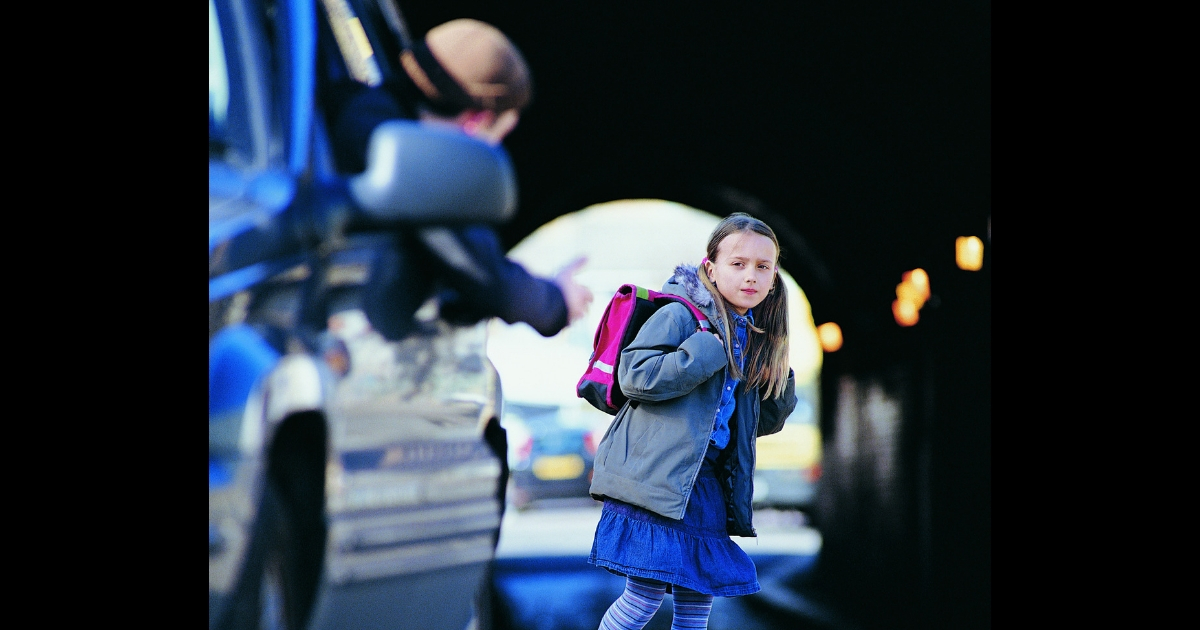 Stranger Tries To Coax Age 10 Girl Into Car, She Demands 'Code Word' & It Saves Her Life
Parents want to allow their kids the age-old freedom of playing outside in the neighborhood and spending time with friends — it's what generations of kids grew up doing, and nobody thought twice about the dangers of lurking child predators waiting to pounce.
But times have changed, and parents are trying to find a way to still give their kids some freedom by arming them with tactics to keep themselves safe.
An Arizona mother is sharing her daughter's frightening story in hopes that other parents will establish a "code word" with their children.
Advertisement - story continues below
Brenda James said her 10-year-old daughter was walking with a friend on Nov. 7 when a middle-aged man driving a white SUV pulled up alongside the girls.
The man blatantly lied to James' daughter, trying to lure her into his vehicle by urgently saying her brother had been in a serious car accident — and she needed to get in the car right away.
But James' daughter remembered what her parents had taught her, and asked the man for the code word before climbing into his vehicle.
Advertisement - story continues below
That was all it took for the creep to leave the girls alone and drive away.
The neighborhood, chock-full of children and generally considered a safe place to live by residents, is on high alert.
James is thankful and proud that her daughter kept her cool and didn't let a predator intimidate her.
"I'm very proud of her, you know, for being 10 years old, she did the right thing and knew what to do," James told CBS 5 news.
Advertisement - story continues below
Pinal County Sheriff Mark Lamb praised the girl's parents for taking the initiative to establish a code word that saved her daughter from serious danger.
"Kudos to the parents of this child for having a code word and talking about to their children about stranger danger," Lamb said.
Lamb said the incident has been a "wake-up call" to the community that child predators aren't just some far-off threat that one only reads about online — predators can and do seek out kids in any neighborhood.
One way parents can help keep children safe from vehicle abductions is to establish a code word that is kept a secret between parents and child.
Advertisement - story continues below
Should a stranger, or even a person the child is acquainted with, try to coax him or her into their vehicle, they must be able to tell the child the code word first. If the adult doesn't know the code word, the child will know with certainty that the adult is lying.
"We hope by putting this out, it will encourage parents to have that conversation and create a plan with their children, so they know what to do if they are in that situation," Lamb said.
Truth and Accuracy
We are committed to truth and accuracy in all of our journalism. Read our editorial standards.
Conversation