Commentary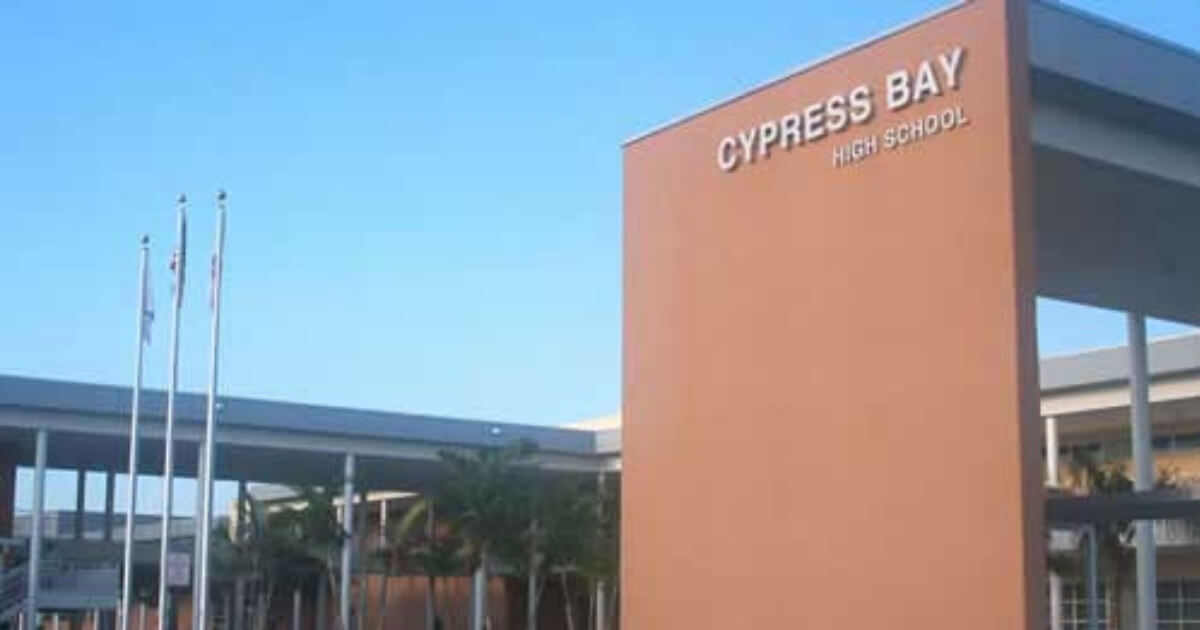 Teacher Scolds Black Student for Supporting Trump. Turns Out He's Not Black.
In today's edition of "Fun with Identity Politics," I present a teacher who allegedly scolded a black student for liking President Donald Trump without first determining whether or not that student identified as black.
The story comes from conservative commentator Todd Starnes, who received a complaint from the parents of a student in Broward County, Florida.
"The parents of the ninth grader at Cypress Bay High School reached out to 'The Todd Starnes Radio Show' with their concerns and provided a letter detailing their claims," Starnes wrote on his website.
Advertisement - story continues below
Starnes said he wouldn't identify the student or teacher involved given that the young man's father is in the military. However, the story they presented was seriously troubling.
"On Sept. 25 the student noticed that his math teacher stayed seated during the recitation of the Pledge of Allegiance. Afterwards, he asked the teacher why she did not stand," Starnes said.
"Her response was something to the likes of, 'Our country is in a mess…because of our president,'" the parents wrote in a letter to the school district.
The teacher's alleged reaction when she found out the student was a Trump supporter was even worse.
Advertisement - story continues below
"(She) said, 'You're African-American, how can you possibly like Donald Trump,'" letter read.
For someone so ostentatiously liberal, she forgot to ask how the student identified himself.
Do you think the leftists treat African-Americans unfairly?
"The boy responded by telling the teacher he did not identify as African American," Starnes wrote. "His father is Norwegian and black and his mother is white."
"We have raised our son to not see the world in color," the letter read.
"I cannot trust his education, the influence of his mind, his access to knowledge to be in the hands of someone with such racist intent," it said.
Advertisement - story continues below
The parents added, "The classroom should not be her political platform."
"Our family is proud and we celebrate freedom," the letter read. "With an immense love of country and beautiful blended family, it has never mattered what color we are."
A Broward schools representative told Starnes that the issue was being looked into.
"Broward County Public Schools supports inclusive and diverse learning environments," the district representative said. "Upon becoming aware of the allegations, the school immediately initiated an investigation, which is open and ongoing. The school's leadership remains in communication with the family involved.
Advertisement - story continues below
"Due to the ongoing investigation, we are not able to provide additional information."
It's worth noting these are mere allegations — although if there's anything the past few weeks have taught me, it's that evidence and due process aren't necessary once an allegation is made. (I think this may only work if it's a Republican being accused, though.)
That said, it's bad enough when you have a teacher not standing for the anthem. I suppose that's her right, though. What's not OK is telling a student a) what race he is and b) what candidate that race ought to support.
This is a microcosm of what we see playing out with Kanye West after his visit to the White House. There are a variety of sentiments regarding our 45th president, and it's perfectly natural to express them. What isn't kosher is opprobrium based on the fact that a supporter of the president is African-American — and therefore a traitor for expressing any affection for Donald Trump.
Advertisement - story continues below
Since the 1960s, the American left has treated the black community as its own personal fiefdom. Their diktats — usually formulated by a very white, very privileged elite — are assumed to be taken as gospel by any minority. If some prominent African-American dissents from this, cries of "Uncle Tom" aren't far behind.
We of course don't know if this teacher did what she's being accused of. If she did, however, she's certainly not alone on the left– and that's what ought to scare us all.
That being said, if this is all true, bravo to the kid for an epic response. To be a fly on the wall there …
Conversation