Sports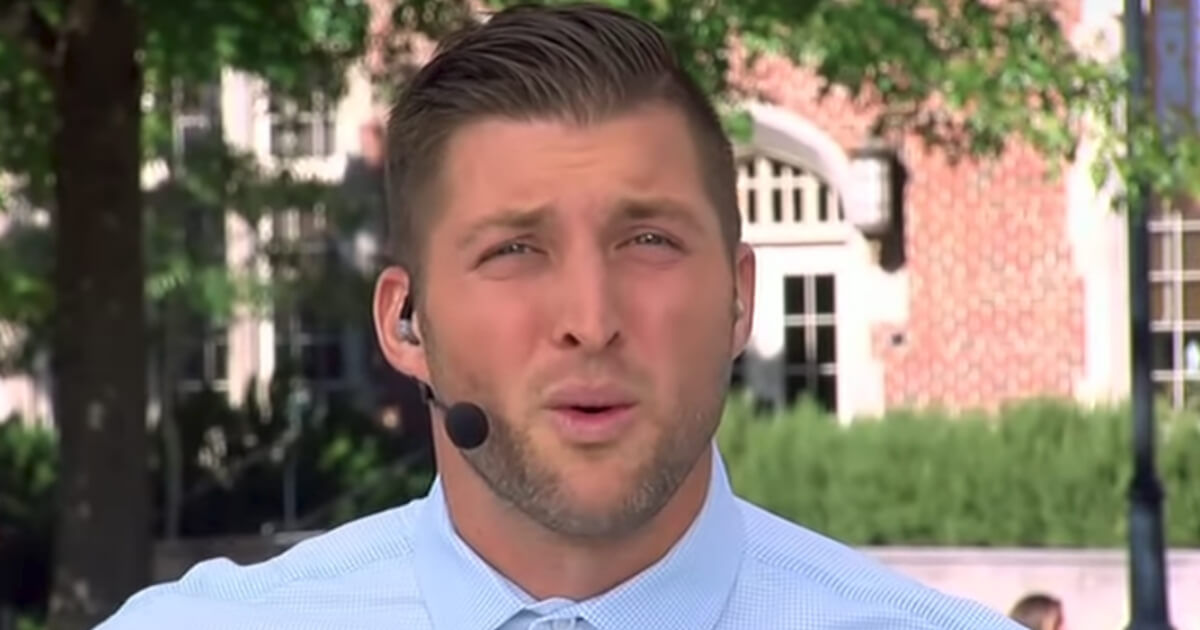 Tebow Unloads on Potential Top-5 NFL Pick Leaving School Early
Ohio State junior Nick Bosa made headlines last week by announcing that he would sit out the remainder of this season — and thus the remainder of his college career — in order to focus on recovering from injury.
Like his brother Joey Bosa, who was drafted third overall by the Chargers in the 2016 NFL draft, Nick Bosa is expected to be a top-five overall pick in April's NFL draft. Some scouts believe he could go No. 1 overall.
Tim Tebow, who played four seasons at Florida, understands Bosa's wish to maximize his draft stock by being as healthy as possible. But the Heisman winner doesn't necessarily like that Bosa is leaving his Buckeye teammates behind to focus on his professional career.
Advertisement - story continues below
"On one side you can say 'You know what, if he waits and he goes and trains, he can probably make $20 to $30 million, and that's amazing,'" Tebow said. "But at the same point, when you're 50 years old and you look back, aren't you going to regret it a little bit? To say 'My guys went to the playoff and they played Alabama in the championship. I could have been with them, but I was more worried about the money.'"
Joey Bosa signed a contract worth more than $25 million after being drafted third overall in 2016. Nick and Joey's father, John Bosa, also played in the NFL for three seasons and was a first-round pick in 1987.
"Listen, your family's already made however many million," Tebow said. "You're probably still going to make that. And I get that you want to be safe and keep your body [healthy], and I can see both sides. I get where he's coming from. But at the same point, this is a once-in-a-lifetime opportunity. You've got a team that has a chance to win a championship. Your brother's got one. You don't want to compete to go win a championship like your brother?
Advertisement - story continues below
"For me, what I would do? I would wait, I would get healthy, and if my team was in the playoff, I'm going to compete with my team. But that's who I am."
Tebow's comments were made before Ohio State's playoff hopes were damaged in a 49-20 loss Saturday at Purdue. Coach Urban Meyer said his team was exposed in the blowout and gave up too many big plays on defense.
Is Nick Bosa making the right decision by leaving school to focus on the draft?
Bosa choosing to sit out the rest of the season to recover from his core muscle injury doesn't seem to be his decision alone; it's a family decision. His dad said the timetable for his potential return is different because of the position his son plays.
"The realistic timeframe is 12 weeks," John Bosa told Sports Illustrated. "Twelve weeks brings us into December."
The College Football Playoff semifinals are Dec. 29 but John Bosa said his son still wouldn't be 100 percent for a potential playoff run.
Advertisement - story continues below
"There's timeframes for injuries, and then timeframes for an elite pass rusher," John Bosa said. "It's not about rehabbing so you can be back on the used car lot or be a mechanic. When is he able to be safe and play at the same level? When you look at the preparation he goes through in preseason, that's not a realistic timeframe for it to be safe. It's just not.
"The way he plays the game, the amount of torque and power he creates, when you have any little issue it's going to be exposed," he added.
Coincidentally, Joey Bosa is also out with an injury as a foot injury has kept him on the sideline for the Chargers all season.
A Chargers source initially told ESPN's Adam Schefter that the injury was "nothing serious" but Bosa isn't expected to return until after the team's Week 8 bye.
Advertisement - story continues below
Bosa is proceeding cautiously with his injury and rehab, and it appears his younger brother is following suit.
Conversation