News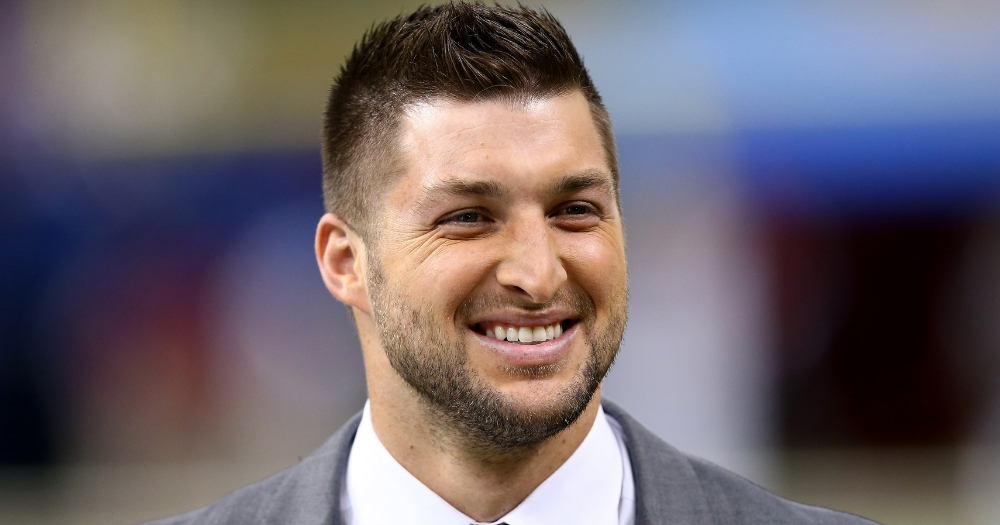 Tim Tebow's Powerful Words About 'the Dash' Between Birth and Death
The staff of The Western Journal is working a reduced schedule over Easter weekend to allow our employees the opportunity for rest and worship with their families if they so choose. We are re-publishing this article as a service to our readers, who reacted strongly to it when it first ran.
Tim Tebow has not been shy about his faith and how it affects his life. From writing John 3:16 on his eye black to praying publicly on the field, he has consistently acted out his faith in public.
In a recent video posted on Facebook, Tebow shared some sweet encouragement on the purpose of "the dash" and how it should be spent.
Advertisement - story continues below
"The dash" refers to the moments in between birth and death, traditionally represented by a dash on a tombstone.
"But," Tebow argues, "It's so much more than a dash."
"The dash represents just us — but if our life is only about us, it's already worthless. It's already meaningless," he says.
Tebow said that so many stories in the Bible remind him that Jesus said, "Do you really want to be filled up? Then go serve. Do you really want to get? Then give."
Advertisement - story continues below
"When we really want to impact that dash in our life, then I'm gonna go serve. I'm gonna look outward. I'm not going to look inward. I'm gonna go look at who I can help, what I can do, how I can transform something, how I can make a difference," he continued.
That, Tebow says, is what he wants his life to look like.
Do you agree with Tim Tebow?
"Where my dash means something not because I looked at how I can impact my life, but how I can impact others' lives because ultimately what's gonna matter?"
He argues that only two things matter: "What did we do with Jesus and what did we do with others?"
His conclusion is inspired by Matthew 22:37, 39 where Jesus outlined the two greatest commandments, "You shall love the Lord God with all your heart and with all your soul and with all your mind" and "You shall love your neighbor as yourself."
Advertisement - story continues below
"Did I love Jesus? Did I do my best to honor him?" Tebow asks.
"Did I love others in that same way? Did I truly care for them? Did I go out of my way or was it just when it was easy?"
When he looks back at his life, Tebow hopes he's able to say, "No, it's not just on Sundays, it's not just at our gala golf tournament, it's not just at Night to Shine, but it was all the time. It was my life's mission was not inward, but it was outward. 'Who can I serve? Who can I love? Who can I care for?'"
Advertisement - story continues below
Tebow shared that God has been teaching him how to care for others in such a radical manner. God has been showing him how "to continually look outward and not be afraid of whatever happens, but just care and serve and go and be willing to do that.
"It's not about what we have. It's about the lives that we impact."
Truth and Accuracy
We are committed to truth and accuracy in all of our journalism. Read our editorial standards.
Conversation