Lifestyle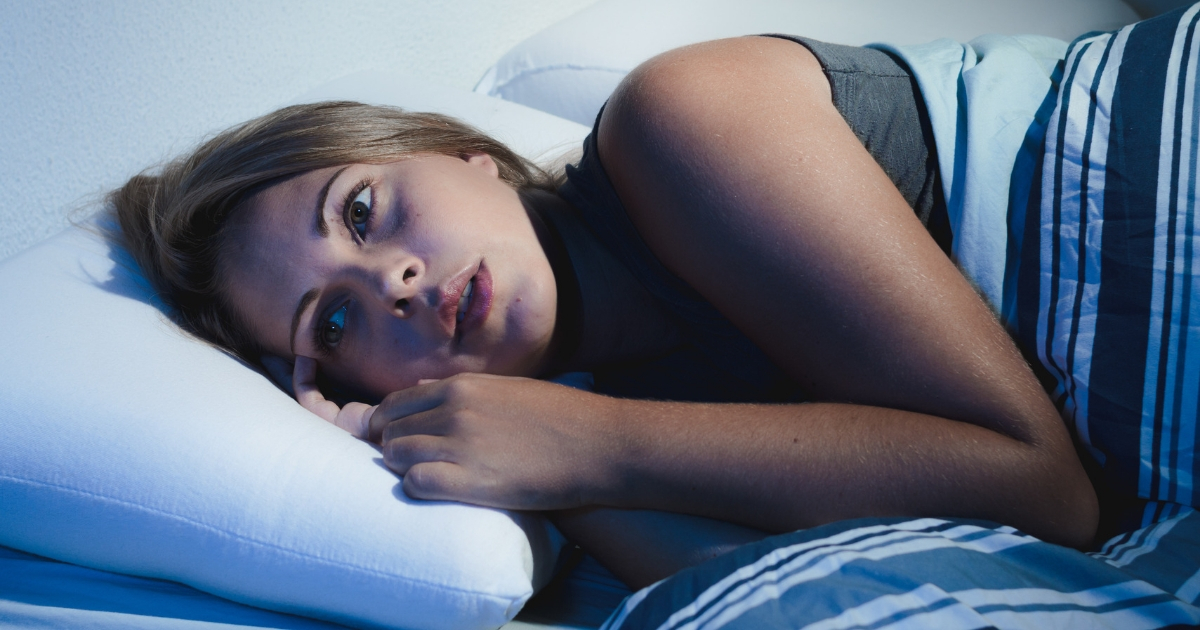 Having Trouble Sleeping? These Foods Could Be Keeping You Awake at Night
Do you ever find yourself having trouble sleeping? Bouts of insomnia are the worst. Maybe you even resort to snacking during those late awake hours, as many of us tend to do.
However, the foods you're eating at night may be making your sleep problem worse, not better, some research says.
According to The New York Post, there are a handful of foods (and drinks) you'll want to steer clear of if you're looking to catch a real night's rest.
Advertisement - story continues below
A Mount Sinai associate professor of sleep medicine, Dr. Neomi Shah, explained that research shows spicy foods may "result in changes in sleep."
 

View this post on Instagram

 
Hot foods tend to invoke heartburn and upset stomach, so keep that in mind before heading for those ghost peppers before bed.
Advertisement - story continues below
Do you think some of these foods could be keeping you from sleep?
It's also important to note that spicier foods can spike body temperature. No one likes to sleep when they're too hot, right? Lay off the curry and swap it for a cup of chamomile tea instead.
According to Healthline, chamomile tea is more than just a relaxing herbal drink. This tea actually "contains apigenin, an antioxidant that binds to certain receptors in your brain that may promote sleepiness and reduce insomnia."
 

View this post on Instagram

 
If insomnia truly is a major issue for you, take a look at the bad fats you're consuming, especially right before climbing underneath the covers.
Advertisement - story continues below
Who doesn't love a late night fry and nugget run to McDonald's? Life is busy and for the working parent especially, flying through the drive-thru for a late dinner can sometimes give you peace of mind.
 

View this post on Instagram

 
We all need our food a little faster sometimes, but it doesn't have to come at the expense of our rest. Try making a peanut butter sandwich, an apple or some scrambled eggs instead.
Advertisement - story continues below
Everyday Health suggests these are just a few of the bedtime snack foods that might help usher you off to dreamland in no time.
These foods come recommended by pediatrician William Sears, M.D., author of "The Baby Sleep Book." Everyday Health says foods with the amino acid tryptophan help produce serotonin — our brain's sleep chemical and best friend until the sun comes up.
 

View this post on Instagram

 

Two more foods you should consider avoiding if you're playing sleep catch-up are simple starches and fruits and vegetables with a lot of water content.
Advertisement - story continues below
Carbs are known to induce what we all know as a "food coma," but they can also raise your blood sugar, which can often leave you restless.
 

View this post on Instagram

 

Shah notes that "if you're going to eat foods that induce diuresis, have that earlier in the day."
Stay away from that late night watermelon or you may be waking to a call from mother nature.
Advertisement - story continues below
Finally, while alcohol may seem relaxing, Shah says the data shows otherwise and explains too many glasses of the stuff "reduces REM sleep."
In the end, we all want a refreshing good night's sleep and to wake up feeling restored in the morning. We want to feel rested and awake when we wake.
Try cutting some of these things out if you're facing sleeping woes. You may find it's your diet, and not your neighbor's dog, that's keeping you up at all hours.
Truth and Accuracy
We are committed to truth and accuracy in all of our journalism. Read our editorial standards.
Conversation