Commentary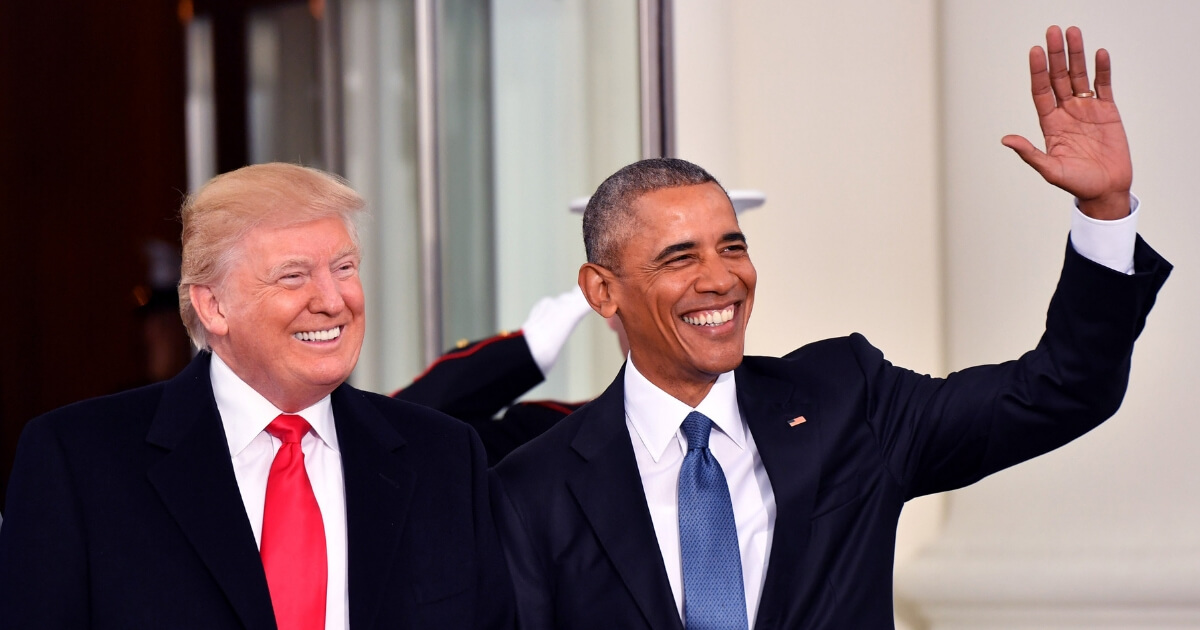 Trump Over Obama Again: Poll Finds More Americans in Holiday Spirit in 2018 than 2010
Tis the season to be jolly — and it seems that a lot more people are feeling the holiday spirit this year compared to eight years ago under President Obama.
A joint poll conducted by NPR / PBS Newshour and The Marist College Institute for Public Opinion recently discovered that while the holidays are widely seen as a stressful time of year, Americans are surprisingly relaxed for the 2018 holidays.
"More Americans are in the holiday spirit than in the past," Marist College explained. "Nearly six in ten Americans (58%) say they find the holiday season to be more fun than stressful. 38% feel the opposite and say it is more stressful."
Advertisement - story continues below
Interestingly, those positive numbers are very different than when Americans answered the same questions back in 2010, the second year of Barack Obama's presidency.
"This is a turnaround from 2010 when 59% of Americans said this time of year is more stress inducing. 38% reported it was more enjoyable," the poll found.
While the Marist poll didn't go into this connection specifically, it makes sense that the general state of the economy made a big difference in those responses.
In December of 2010, the U.S. unemployment rate was 9.3 percent. It's less than half of that today, hovering around 3.7 percent right now — the lowest it's been in a very long time.
Advertisement - story continues below
Not surprisingly, the poll did find that doing okay financially plays a role in holiday enjoyment, but the numbers aren't as dramatic as you might expect.
"Americans who earn $50,000 or more annually (64%) are more likely than those who earn less to find the holidays more fun than stressful," Marist reported. "Still, 49% of those who earn less than $50,000 a year find enjoyment in the holidays. 44% consider the holiday season to be stressful."
Do you think this 2018 holiday season has been more fun than stressful?
A stronger economy — along with the financial stability that comes with it — seems to play a big role in credit card debt, which in turn affects Christmas cheer. 11 percent of poll respondents said that the most stressful part of the holidays was owing money on their plastic cards.
But that number was a lot higher eight years ago. "Of note, the proportion of Americans who mention credit card debt though has declined from 18%," Marist stated.
Other promising signs for the Trump-era economy were also revealed by the holiday poll.
Advertisement - story continues below
"Americans perceive their personal family finances to be steady," the study found. "49% report their financial picture in the coming year will be about the same as it currently is. 37% expect an improvement in their family finances, and 14% believe they will get worse."
The poll didn't delve into politics, and it would be a stretch to say that the last president single-handedly ruined Christmas. ("Thanks, Obama.")
Still, the results show something that conservatives have suspected for a while: While the media seems focused on reporting only the negatives of the Trump presidency and preaching gloom, everyday Americans are feeling confident and optimistic halfway through his first term.
Unemployment is near record lows. Businesses are expanding. Despite the drama from the White House, things are actually looking up — and that's worth a toast of eggnog as Americans celebrate the holidays.
Conversation