Lifestyle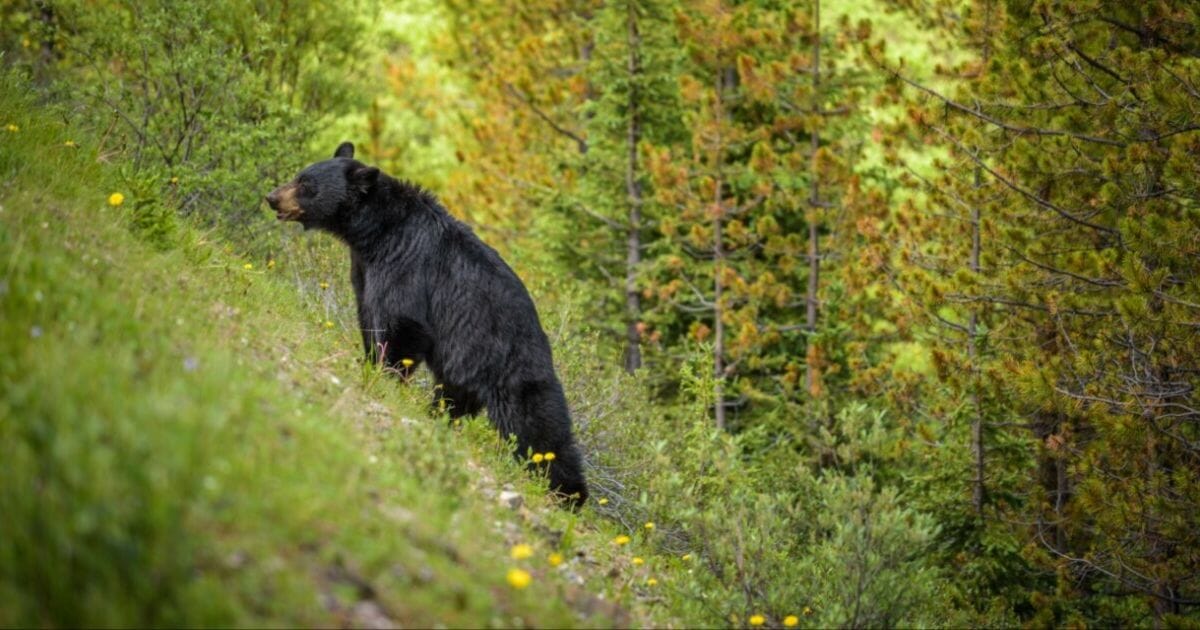 Woman Says We're 'Destroying World' After Seeing Injured Bear Dragging Back Legs
"Shocking as it sounds, simple human foods — sunflower seeds, orchard apples — kill bears every year in Montana," the Montana Fish, Wildlife & Parks Department wrote on their website.
Bird feeders, barbecue grills and human garbage all attract black bears and train them to search for human sources of food rather than natural sources such as clover, ants and chokecherries.
Once the large predators become conditioned, the likelihood of them coming into conflict with humans is increased.
Advertisement - story continues below
One Montana woman was recently a witness to this heartbreaking reality and is now hoping to show others how important it is to reduce the amount of bear attractants around their properties.
Jada Newton, an avid hunter, said that hunting has taught her how to be more respectful toward animals.
"With hunting comes fair chase, love, compassion and respect for the animals," she wrote on her Facebook page.
Advertisement - story continues below
When she saw a black bear dragging his legs in pain, she knew that someone had ignored the ethical compassion that she feels should be shown to all animals regardless of type.
She called the Fish, Wildlife and Parks Department several times before a game warden finally came to end the bear's "pain and suffering."
Do you agree that all wild animals deserve ethical compassion?
The game warden inspected the bear after it was shot and discovered that it had suffered from a shotgun wound — which left the poor animal paralyzed.
"The bear was around 8 years old and had been dragging himself around for about three weeks," Newton wrote.
"The wounds were almost healed, but he was days away from dying of starvation."
Advertisement - story continues below
Newton assumed that the bear had found human garbage at someone's property and instead of calling fish and game, someone had intentionally shot the bear so it would "go off and die."
"This is what happens when people think that they are above the law and choose to take actions into their own hands," Newton wrote.
"Instead of locking up their garbage or calling fish and game and letting them decide what to do, a cruel person chose to just shoot the black bear," she continued. "This bear who had no idea of wrong doing, he was just trying to survive."
Advertisement - story continues below
She continued to support her argument by stressing that animals were "here" first and that fact demands that we respect their territory. 
Liftable, a section of The Western Journal, has reached out to Newton for comment but has not yet received a response. We will update this article if and when we do.
The Montana Fish, Wildlife & Parks Department states that capturing and retraining bears to eat natural bear foods is an expensive and time-consuming method that can be avoided by ensuring that the bears never have access to bear attractants in the first place.
"It's the least we could do to make sure we are all safe and can live together," Newton wrote. "The simplest things as locking up your garbage can save not only an animals life but possibly yours. It is sad to see us humans unethically destroying the world we live in."
Conversation