Commentary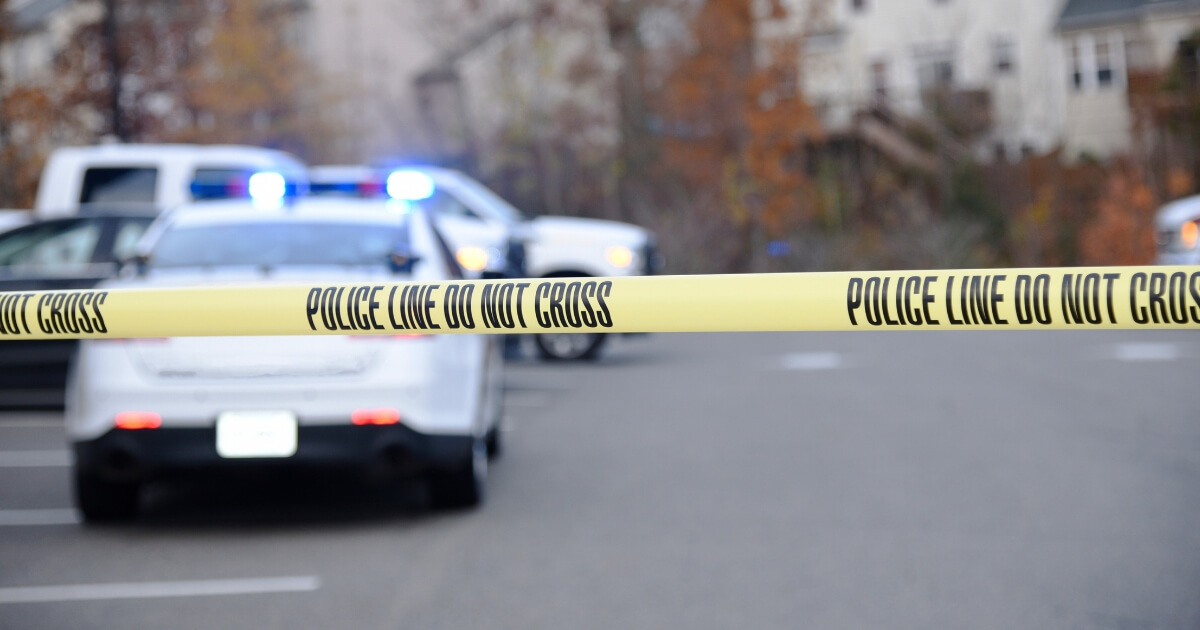 Attack on Boy Was So Brutal the Knife Was 'Warped,' Suspects Are MS-13 Members, Illegals
President Donald Trump's administration has taken a tough stance against foreign nationals who commit violent crimes within the United States, with particular attention to crimes committed by illegal immigrants or members of violent transnational organizations and street gangs.
Specifically, Trump's administration has focused narrowly on the El Salvador-based transnational gang called La Mara Salvatrucha, better known as MS-13, an exceptionally violent gang known for their excessive and wanton brutality when committing violent acts against others. You'll recall the heat Trump received for referring to MS-13 gang members as "animals," yet Trump's moniker for the sadistic and murderous gang members has since been proven quite apt.
The Boston Herald reported that six members of MS-13 — at least four of whom are suspected of being in the U.S. illegally — were recently indicted on racketeering in connection with murder charges in relation to the recent stabbing death of a 17-year-old young man in the Boston area.
Advertisement - story continues below
Herson Rivas' body was found in a wooded area several days after he'd been murdered, stabbed multiple times to death. A large hunting knife was used in such a way that it appeared as if the murderers had been "chopping wood." Indeed, one suspect was alleged to have stabbed the victim so viciously and "with such force his knife became warped during the attack."
It is suspected the victim was killed because the gang members believed that he had been cooperating with law enforcement officials against them. Citing the ruthlessness of the attack and serious threat the gang members posed to the general public, federal prosecutors argued that the six men should be denied bail and detained until trial and/or deportation.
In the motion for detention, prosecutors said, "Four of the six defendants appear to have entered or remained in the United States unlawfully. At least four of the six defendants have MS-13 tattoos indicating that they are MS-13 homeboys, suggesting that they committed a murder or other violent attack. At least two of the six defendants have felony records. At least two of the six defendants were previously in immigration custody but were released and went on to commit … murder."
One of those defendants, 19-year-old Henri Salvador Gutierrez, was alleged to have dodged a potential deportation a month prior to the murder. Prosecutors said, "Salvador succeeded in convincing an immigration court that he was not in a gang, was not violent, did not pose a threat to the public."
Advertisement - story continues below
In a news release from the U.S. Attorney's Office for the District of Massachusetts, it was revealed that the indictments against the six MS-13 gang members followed an investigation that involved local police from four different municipalities, Massachusetts State Police, the FBI, Homeland Security Investigations and prosecutors from the Essex County District Attorney's Office and U.S. Attorney's Office.
In addition to the six MS-13 gang members indicted on RICO charges related to the murder, a sealed indictment was also issued for a seventh individual, an unnamed juvenile suspected of being involved in the murder as well. The named indicted individuals were part of a local "branch" of MS-13 known as the "Sykos Locos Salvatrucha Clique."
Are you glad the Trump administration is focused on shutting down and destroying the MS-13 gang?
U.S. Attorney Andrew Lelling said, "MS-13 is a ruthless, transnational gang operating in our backyard. This group routinely commits senseless acts of violence, including murder, to maintain control and instill fear. Dismantling MS-13 in Massachusetts and elsewhere is a top priority of the Department of Justice."
Harold Shaw, Special Agent in Charge of the FBI's Boston Division, said, "The murder of 17-year-old Herson Rivas is another sobering example of the savagery of MS-13, the ruthlessness of its members, and the utter disregard they have for law and order, our communities, and the opportunities afforded to them while here in the United States."
"This barbaric behavior cannot and will not be tolerated, and law enforcement at all levels will continue to use all available resources, aggressively exploit all available intelligence, and work as one integrated team with the sole intention of preventing additional murders or future acts of violence," Shaw added. "There is no place in society for MS-13 — their violence and tactics need to be stopped — and this gang must be dismantled at all levels."
Advertisement - story continues below
Peter Fitzhugh, special agent in charge of homeland security investigations in Boston, noted his agency's "unrelenting commitment" to take the fight directly to the gang. The superintendent of the Massachusetts State Police, Col. Kerry Gilpin, described the "brutal violence" of the murder as the latest in a litany of "well-documented" examples of "the gang's ruthlessness."
President Trump was absolutely right to refer to MS-13 gang members as "animals," as those brutal savages have themselves proven repeatedly via the atrocities they commit against fellow immigrants and American citizens.
The indicted illegal immigrants should never have been in the country in the first place — either deported previously or stopped at the border — to be indicted for racketeering in connection with a murder, much less commit the sadistically perpetrated murder.
Though some on the left may choose to look the other way or even attempt to excuse or justify the heinous crimes of these gang members, that isn't going to happen under the Trump administration. MS-13 has essentially been declared "Public Enemy Number 1" and its predatory members are now hunted as prey by grimly determined federal law enforcement officials … as they deserve.
Conversation