'I'm looking for my daughter, but I also know what wing she's in, so I start clearing all the classes in her wing,' Jacob Albarado said.
The reported shooting plan, which was meant to also include IEDs, was broken up after intervention by law enforcement.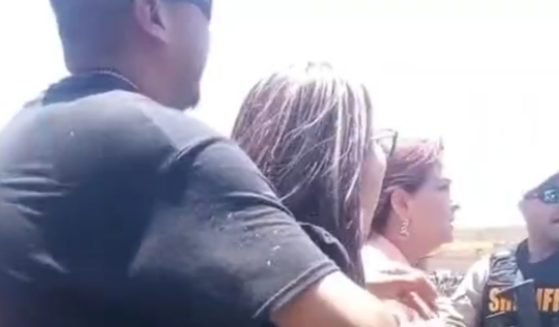 @paleofuture / Twitter screen shot
'They were just standing outside the fence. They weren't going in there or running anywhere,' the mother said of police.
Video
The American economy is suffering at the hands of the Biden administration. The reality is that a recession is coming.
The Texas school shooting that occurred in Uvalde, Texas, has divided the nation. It seems both sides are missing the point: protecting life.
Tune in to understand what President Joe Biden said he was planning to do about China and Taiwan.
Speaking with The Western Journal, national security expert Jim Hanson laid out their plan to use the threat of terrorism to gain power.
Every attempt to propagandize the past further diminishes this nation's chances at constructing a united future.
China's place on the world stage looks to fall as its population constricts and a colossal housing crash looms in the future.