Commentary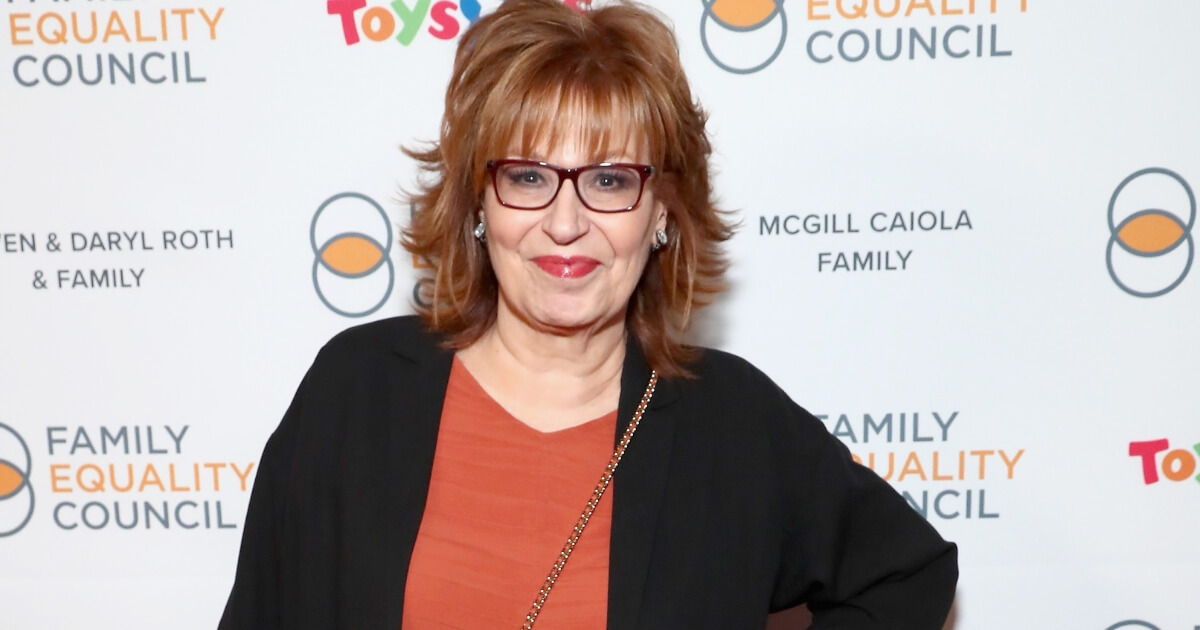 Uh-Oh: Is Joy Behar About To Get Blasted for Her Own 'Racist' Photo from 1970s?
It's almost like a sick game show: "Who's Morally Fit to Serve as Governor of Virginia?"
Last time I wrote on this subject, back when sexual assault allegations against Lt. Gov. Justin Fairfax surfaced, I noted that Virginia Attorney General Mark Herring was third in line for the office. I typed, and then quickly deleted, a line which went something like: "But who knows where he'll be in a few days?" It seemed a bit too flippant.
So, alas, I can't claim any prescience in the matter, but there it is — much like Ralph Northam, who's still governor of the state for some reason unbeknownst to God or man, Attorney General Herring, who had urged Northam to resign over the Michael Jackson scandal, revealed Wednesday that he also wore blackface in the 1980s — this time dressing as rapper Kurtis Blow, according to USA Today. Whoops.
Advertisement - story continues below
As of Friday morning, both politicians are still holding onto office. They're taking full responsibility for their actions, though, which is a good thing because I wouldn't know who to blame otherwise.
There are several things that drew Americans — especially conservatives — to this sudden outbreak of blackface revelations in Virginia. The first is that we spent a goodly portion of last fall scrutinizing the youthful indiscretions of a Supreme Court nominee, with the Democrats claiming they were reason enough to declare him unfit for the Supreme Court.
The second is all of these incidents happened during an era where we unequivocally knew blackface was racist.
Thirdly, you have the common misconception that conservatives are racists; they should be the kind of people who would have these kinds of things lurking in their closet, not Democrats like Northam and Herring.
Advertisement - story continues below
And that's where Joy Behar — likely the most left-leaning panelist on "The View," which is really saying something when you think about it — comes into the picture.
She may not be from Virginia, but during a 2016 show, a picture of Behar dressed in costume as a black woman flashed on the screen, prompting laughter from the audience.
"Joy, is that you? Joy, are you black?" Raven-Symoné, one of her former co-hosts, said, looking at her slightly askance. "Joy, are you my auntie, Joy?"
Behar went on to say the photo was her at the age of 29, back in 1976.
"It was a Halloween party. I went as a beautiful African woman," Behar said.
Advertisement - story continues below
The clip, which went mostly unnoticed the first time it was aired, was reposted by The Wrap's Jon Levine:
Joy Behar admitted during a taping of The View in 2016 to dressing as a "beautiful African women" at a Halloween party when she was 29 which involved makeup "that was a little bit darker than my skin"

The show even ran an image of the old photo pic.twitter.com/qKQqzDPxyn

— Jon Levine (@LevineJonathan) February 6, 2019
"Did you have tanning lotion on, Joy?" Raven-Symoné asked.
Advertisement - story continues below
Behar responded that she used makeup "that was a little bit darker than my skin."
So, how brown is too brown? Pretty much everyone from every corner of the political spectrum has said that Northam should resign. Whether it's out of sheer exhaustion or the realization that the departures of Fairfax and Herring would be an unprecedented dumpster conflagration that would put the state party into chaos and leave the stench of hypocrisy on the national party, Democrats have been slower to condemn the attorney general for his blackface escapade.
Whither Behar, then? This is a woman who's made her career as the strident face of reflexive, upper-class liberalism on what's arguably the most visible socio-political talk show on television. How are we expected to take her lectures seriously when we realize the hypocrisy here? (Assuming, of course, you took her lectures seriously to begin with.)
According to the Chicago Tribune, Behar didn't mention the resurfacing of the clip on Thursday's show. They also noted that neither "The View" nor Behar's agent would remark on the clip when asked. Funny, considering when you realize Behar usually isn't averse to commenting on stuff like this. While we shouldn't necessarily judge people on their youthful indiscretions from decades ago, that's been a liberal cottage industry for quite some time now. Only now has it come back to bite them so severely.
Advertisement - story continues below
Yet again, we can ask the hypothetical role-reversal question: What would have happened if this were a conservative? This time, however, we have a pretty concrete answer. Just look at where Megyn Kelly is.
Conversation