Commentary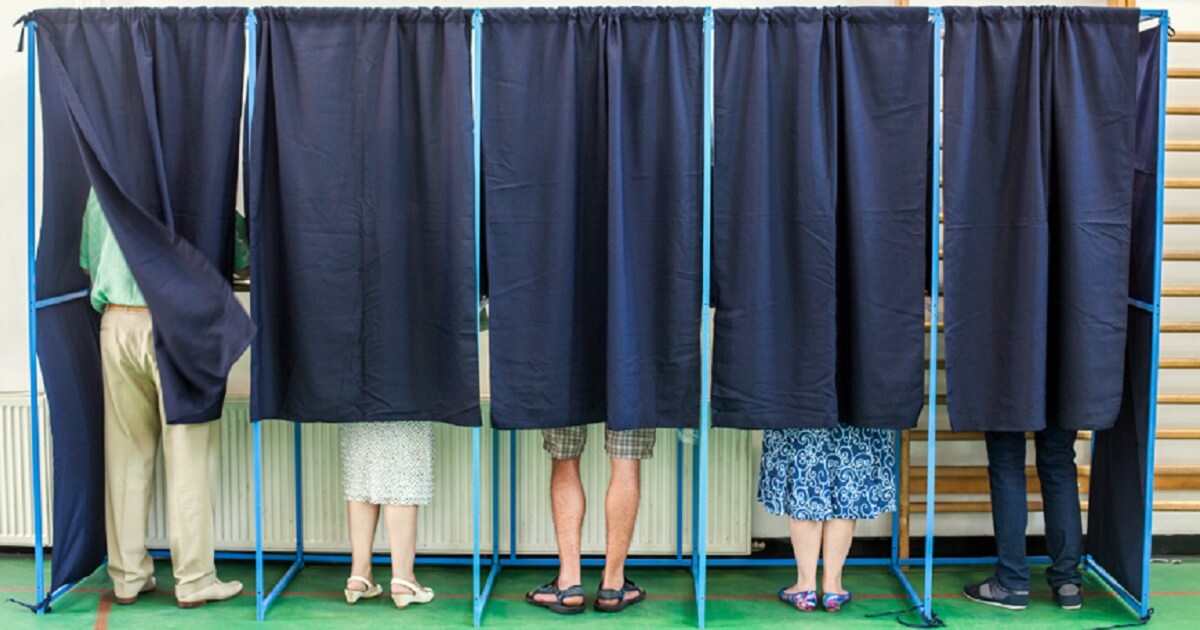 10,000 Voters Change Teams, Join Republican Party Ahead of Midterm Elections
Is Wyoming a bellwether state? Republicans should certainly hope so — since, in America's least populous state, over 10,000 voters have changed their registration over to the GOP in just the past few months.
According to County 10, in Freemont County, Wyoming, data from the Wyoming Secretary of State's Office reveals 12,509 individuals changed their party affiliation between July 6 and Sept. 20.
Of those, the vast majority changed to Republican — 10,402 voters.
Advertisement - story continues below
The data revealed that "6,057 Democrats changed and registered as Republicans" and "4,355 Unaffiliated persons changed and registered as Republicans." Only 430 Republicans, meanwhile, changed sides and went over to the Democrats.
"It is absolutely vital that anyone analyzing these party change numbers understand that these numbers are tied to a person's voter registration and do not represent total ballots cast in the election, and that these numbers do not indicate for whom a person voted," State Election Director Kai Schon said.
It's worth noting that 701 also changed their party affiliation again and went back to their original party.
So, what does this mean? It's hard to say that it's a state that's really up for grabs; Donald Trump beat Hillary Clinton in Wyoming back in 2016 by a margin of 68 to 22 percent and both of the state's senators are Republicans.
Advertisement - story continues below
Not that WY is a battleground by any means, but another reinforcement of the D to R trend: https://t.co/cmRY70m5mk

— Robert Nickels (@w9ran) October 19, 2018
Do you think Republicans can hold Congress in the midterms?
There's also not much one can glean from party registration qua party registration, especially in a midterms year in a state where the Republican Party is as secure as it is in Wyoming.
However, the trend since the hearings to confirm Supreme Court Justice Brett Kavanaugh has been a marked increase in enthusiasm among members of the GOP — something that these numbers would tend to reinforce.
An NPR/PBS Newshour/Marist poll from earlier this month found that "the wide Democratic enthusiasm advantage that has defined the 2018 campaign up to this point has disappeared."
Advertisement - story continues below
"In July, there was a 10-point gap between the number of Democrats and Republicans saying the November elections were 'very important,'" NPR reported.
"Now, that is down to 2 points, a statistical tie."
That shift, according to pollsters, came from conservatives who were riled up over the Kavanaugh hearings.
"The result of hearings, at least in the short run, is the Republican base was awakened," Lee Miringoff, director of the Marist Institute for Public Opinion, told NPR.
Advertisement - story continues below
However, it's important to note that the Wyoming registration data only goes up to Sept. 20 — just days after Kavanaugh accuser Christine Blasey Ford's identity had been revealed and Democrats hadn't yet sunk as low as they eventually would in the confirmation fight. It's unlikely that the bulk of these changes of party came in response to the Kavanaugh controversy.
So, is it an outlier? Is it the sign of an incipient "red wave?" None of the above? It's impossible to discern, but it's certainly interesting. Perhaps most importantly, it's yet another reminder of how urgent voting will be this Nov. 6.
Conversation