Commentary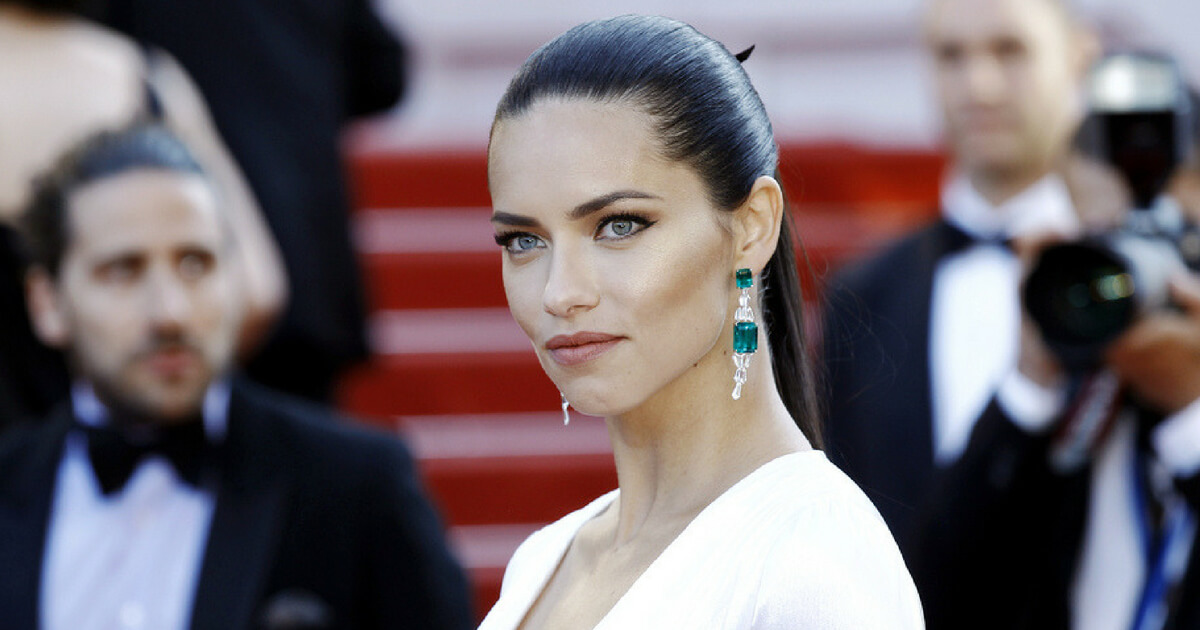 Adriana Lima: The Supermodel Who Stands Against Abortion, Premarital Sex
There are certain occupational stereotypes that seem to persist through time.
Police officers are jocks and frat-boyish. Doctors are nerdy and stuck-up. Firefighters are adrenaline junkies.
And of course, supermodels are all promiscuous harlots.
Advertisement - story continues below
Obviously, those stereotypes don't hold true and are typically just the entertainment industry's simplified representation of those vocations.
Every once in a while, however, it's nice to get a stark reminder of just how inaccurate those stereotypes are.
Case in point, supermodel Adriana Lima is not at all the type of stereotypical supermodel you would see on a reality television series or trashy Hollywood film.
Advertisement - story continues below
In fact, her ideological views on life are exactly what you'd want from someone whose job title literally includes the word "super."
Lima, who is Catholic, has been one of Victoria's Secret's longest-tenured models and has never been shy to share her beliefs.
It has also been reported that Lima is often seen reading her bible behind the scenes of fashion shoots and shows. Her religious beliefs obviously influence her everyday life as well.
"Sex is for after marriage… (Men) have to respect that this is my choice. If there's no respect, that means they don't want me," Lima once said in a GQ interview.
Advertisement - story continues below
In that same interview, Lima stressed how staunch and dedicated her Catholicism is. When the interviewer tried to press her to divulge even one Catholic teaching she disagrees with, she curtly replied "No."
Lima also seemed confused by the term "pro-life." When it was explained to her that it basically meant someone's position on abortion, she nailed the answer with flying colors.
"I think (abortion's) a crime," she said.
Lima also had a great response when asked if she ever cried after being dumped by previous boyfriends over her abstinence.
Advertisement - story continues below
"Well, I felt sad, you know, but what am I gonna do? What's crying and crawling and locking myself in gonna do for me? Nothing," she said.
Lima, 27, was married to former NBA player Marko Jaric for 5 years. Unsurprisingly, the two have kept the details of their divorce private.
"After long and careful consideration, we have decided to separate after five years of marriage," the couple said in a statement to Us Weekly. "We are grateful to be the parents of two incredible young daughters (Valentina, 4, and Sienna, 2) that we will continue to co-parent. We would greatly appreciate your respect for our family's privacy as we begin this delicate next chapter for all members of our family."
From all indications, the divorce wasn't acrimonious, which is not a total surprise considering Lima's devotion to faithfulness.
Advertisement - story continues below
Lima may not be in the most defensible of occupations, but she still deserves major kudos for breaking a stereotype with a powerful and fantastic message.
Better yet, she shared her views while being completely unafraid of any far-left backlash that may have come from her ideologically conservative views.
Lima does an excellent job putting the "super" in supermodel.
Conversation