News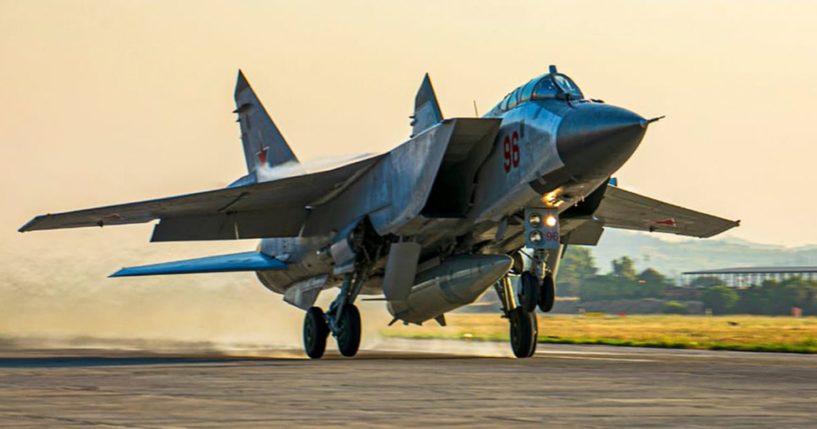 American Ally Openly Ignoring Biden Administration's Pleas, Continues Aiding Major US Adversary: Report
American ally Egypt repeatedly ignored requests from Biden administration officials to shut off its airspace to Russian military flights, The Wall Street Journal reported Friday, citing U.S. and Egyptian officials.
U.S. officials asked Egypt in February and March to close its airspace to the Russian military, thereby blocking access to Syria, but Egypt has not responded to those requests, the Journal reported.
Egypt continues to allow the Russian defense ministry to send aircraft through its territory to reach Syria, complicating U.S. moves to block Moscow from allegedly funneling weapons and equipment stationed in Syria to its forces in Ukraine.
Advertisement - story continues below
Russia maintains a military presence in Syria, where it has propped up dictator Bashar Assad during the country's civil war over the past half-decade, the Journal reported.
But Moscow is taking weapons from its bases in Syria to equip troops fighting in Ukraine and using Egyptian airspace to transport the weapons to the Ukrainian warzone, U.S. officials told the outlet.
"They're probably pulling stuff from all over," Mathieu Boulègue, a consulting fellow at think tank Chatham House and an expert on Russian warfare and the country's military industry, told the Journal, referring to the Russian Defense Ministry.
"We've seen similar deployments and similar logic across military districts in Russia where they are using the database of what they have at any given time," Boulègue said.
Advertisement - story continues below
Russian military planes already have to fly 2,000 miles and five hours further than usual to reach strategic bases in Syria thanks to U.S. and Ukrainian diplomatic efforts, the Journal reported.
The U.S. and Ukraine persuaded Jordan, Iraq and Turkey to block access for some Russian military flights in 2022 after Moscow launched a full-scale invasion of Ukraine.
Should Biden continue pressing Egypt on this issue?
At least seven military flights made round trips to Syria in late April and early May, the Journal reported, citing flight records.
On top of that, two flights of cargo aircraft made stops in Syria before heading to Russia's Black Sea region, near the occupied Crimean Peninsula.
"We decline to comment on private diplomatic conversations," a State Department representative told the Journal.
Advertisement - story continues below
Egypt is one of the largest recipients of U.S. defense and humanitarian aid and takes in about $1.3 billion in weapons and military equipment yearly, according to the Journal.
However, Egyptian President Abdel Fattah el-Sissi also has friendly ties with Moscow.
El-Sissi apparently instructed his military to produce and supply weapons to Russia, according to leaked Pentagon intelligence documents obtained by The Washington Post.
U.S. officials said Egypt never carried out the plan, instead choosing to route weapons to Ukraine.
Advertisement - story continues below
The State Department did not immediately respond to the Daily Caller News Foundation's request for comment.
Conversation