News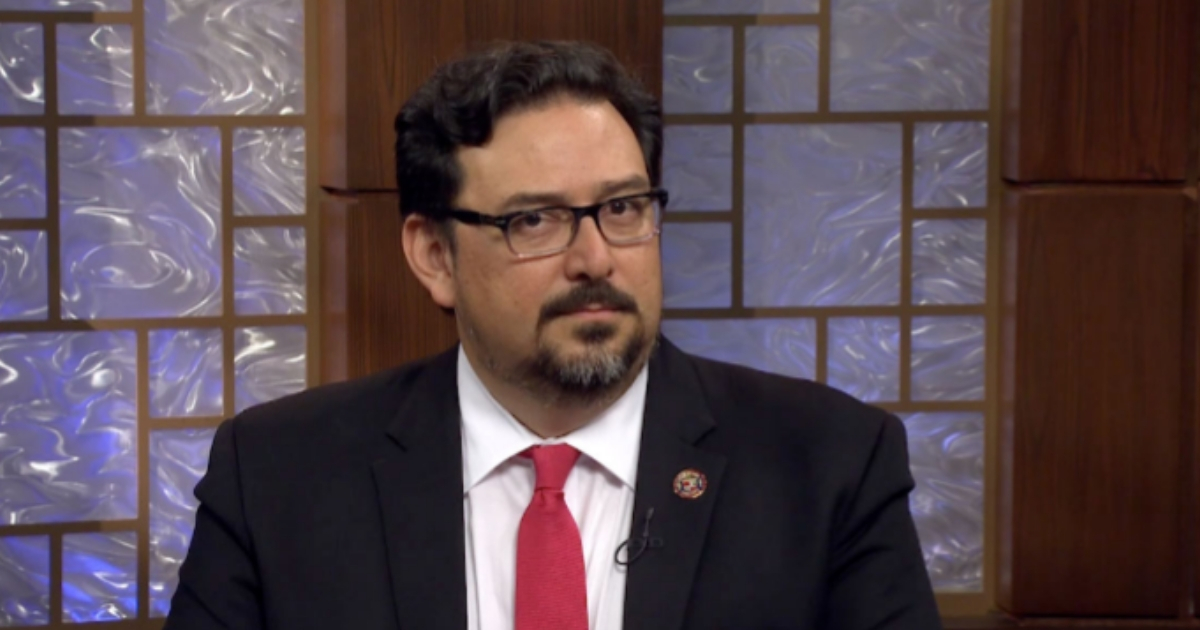 AZ Election Official at Center of Ballot Controversy Repped Ringleader of Arms Scandal
The Arizona official at the center of allegations of voting irregularities in Arizona's U.S. Senate election once represented an accused ringleader of a group that was buying guns in a federal project aimed at Mexico's drug cartels.
Maricopa County Recorder Adrian Fontes, who was elected in 2016, was an attorney who defended clients accused of firearms crimes, Fox News reported.
In 2011, Fontes represented Manuel Celis-Acosta, who was accused of shipping 2,000 weapons to the Sinaloa Cartel. Among them were guns allegedly used to kill Border Patrol agent Brian Terry in 2010.
Advertisement - story continues below
Celis-Acosta was arrested as part of Operation Fast and Furious, a failed operation in which the U.S. government wanted to sell guns to the cartels so it could track the weapons.
Fontes also represented Emilia Palomina-Robles, who was among three people charged with trying to buy a Stinger missile and other weapons for a Mexican cartel.
In his current role as recorder of Maricopa County, he oversees elections and came under scrutiny when, thanks to votes from Maricopa County, Democrat Kyrsten Sinema shot into a sizeable lead over Republican Martha McSally in the contest for the Senate seat currently held by Republican Jeff Flake.
President Donald Trump commented on the controversy.
Advertisement - story continues below
Just out — in Arizona, SIGNATURES DON'T MATCH. Electoral corruption – Call for a new Election? We must protect our Democracy!

— Donald J. Trump (@realDonaldTrump) November 9, 2018
Do you trust what's going on with the Arizona election?
The GOP was upset with the way that Fontes, a Democrat, allowed voters to confirm that they signed early ballots dropped off on Election Day. Republicans objected to the decision by Fontes to open emergency voting centers the weekend before the election, and also claim he mixed disputed ballots with valid ones.
As a result, an agreement was reached to give all counties until next Wednesday to address ballot problems. Prior to the agreement, there was no uniform statewide rule.
"This is a really great day for us," said state GOP attorney Kory Langhofer, according to the Associated Press.
Advertisement - story continues below
"The rural counties who were not going to be counting Republican votes on the same terms as the Democratic counties, they got caught with their pants down," Langhofer added. "When they've got to show up in court and explain to the judge what they're doing, they gave us everything we were asking for."
Arizona Republican Party Chairman Jonathan Lines said in a statement that Fontes "intentionally put himself above the law and the judicial process."
"Such a man cannot be trusted to administer elections in Arizona. We are reviewing all legal options at this time and will continue to protect the rights of every legal voter in Arizona," Lines said.
As of Saturday, Sinema led McSally by 23,912 votes, the Arizona Republic reported. Sinema's lead grew Saturday as votes from Pima County were tallied.
Advertisement - story continues below
Earlier in the day, McSally had chipped into Sinema's lead on the strength of votes from Arizona's rural counties.
As of Saturday, Sinema led in Maricopa and Pima counties by a total of 89,490 votes. McSally was leading the other 13 counties of the state with a 65,578-vote margin.
Conversation